5 days tour
Watch The Whales, Swim With Sharks, And Snorkel In La Paz
$ 1,128 .80 USD
Total price per person
Reserve with $162.98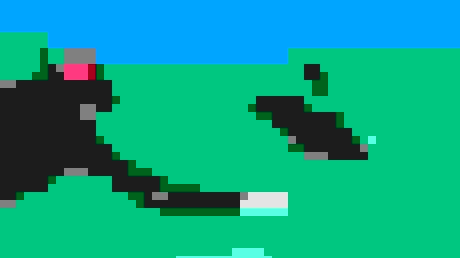 Whats included?
Itinerary
Extras
Is this for me?
FAQ's
Accommodation in La Paz
04 nights Hotel Posada Luna Sol (03 stars) or similar.
Meals
04 breakfasts and 03 lunches.
Local guide
Professional Spanish speaking guide.
Airport transfer
Private transfer airport - hotel - airport.
Boat transportation
Transfer and tour in motor boat.
Not included:
Not included
International/local flights, travel insurance.
Not included
Food and beverages, tips, personal expenses.
Start planning your experience
Itinerary of your trip Watch The Whales, Swim With Sharks, And Snorkel In La Paz
Arrival in La Paz

Begin this fun experience along the Mexican Pacific coast with your arrival at the La Paz International Airport (LAP), where a tour representative will be in charge of the transfer to your hotel. It is necessary to inform your guide of your flight schedule at least 30 days before your arrival.

According to your flight schedule and after checking in at the hotel, you can enjoy the afternoon walking around the city of La Paz on your own. We recommend walking along the boardwalk, swimming at a nearby beach, dining at a restaurant, among other activities (not included).

Meals: No.

Accommodation: Hotel Posada Luna Sol (03 stars) or similar - Double private room.

Note: Timings in the itinerary are approximate.

Day 2

Espiritu Santo Island National Park - Los Islotes - Interaction with Sea Lions - Beach Visit

Espiritu Santo Island National Park - Los Islotes - Interaction with Sea Lions - Beach Visit

Have breakfast at the hotel and fill up with energy to start a day full of fun.

Meet at the hotel lobby with your companions and tour guide, who will give you your snorkel gear, wet suit, and life jacket, and you receive a safety briefing, as well as the activities to do during the day.

Day 3

Puerto Chale - Magdalena Bay - Gray Whale Sighting - La Paz

Puerto Chale - Magdalena Bay - Gray Whale Sighting - La Paz

Leave the hotel and take the private transportation to Las Pocitas, where you have breakfast and a delicious coffee, then you continue to Magdalena Bay.

Cross the Peninsula from the Sea of Cortez to the Pacific Ocean towards Magdalena Bay where the annual migration of gray whales takes place, especially between January and March. During this migration, important events of the gray whales' biological cycle take place, such as mating and births.

Interact with these majestic marine mammals and enjoy a unique experience in the world since other whale species do not usually have the same kind of friendly behavior.

Watch the gray whales for 2 hours and appreciate the beauty of the lagoons adorned by imposing dunes and mangrove channels which are a refuge for many species of migratory birds.

In case the weather does not permit it or there is a low abundance of whales in Puerto Chale for the selected date, the whale watching activity will take place in Puerto Adolfo Lopez Mateos.
Available on this trip
🤩 Total satisfaction or your money back*
🤑 Months without interest without card, set aside and pay whenever you want*
✈️ Book with an open date and make changes without consequences*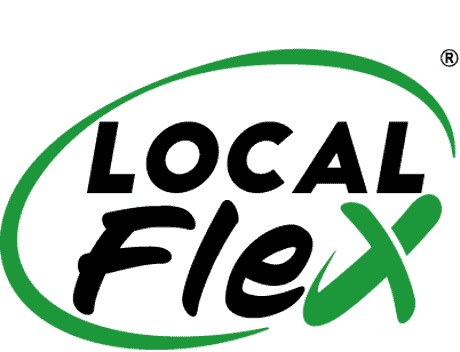 Tour leaving from La Paz
La Paz is the capital of Baja California Sur, a pleasant city surrounded by beautiful beaches on Mexico's Pacific coast, which every year receive national and foreign tourists who look forward to relaxing, whale watching, walking along the boardwalk, and partying the night away.
Individual Supplement (mandatory)
+ $298.91
Total satisfaction guarantee, in less than 24 hrs
+ $30.00
Insurance for your experience
+ $30.00
There will be challenging activities such as hiking, biking, canyoning and trekking, but you're also going to have other means of transportation and relaxed moments to just chill.
Accomodation level
Premium
It's a premium accommodation. It has all the facilities and services like wi- fi, TV, hot shower, AC.
Experience Type
Small Group
You'll be accompanied by a small group of travelers just like you.
Almost everyone is fit for these activities. Every hike or physical exercise last less than 30 minutes, such as paragliding and horseback riding. Please ask about specific conditions.
Age range
Min: 4 / Max: 90
Minors from 04 to 17 years old must be accompanied by 2 adults during the experience.
No reviews available
Be the first to tell us about your experience!
What is the best season for this adventure?
How is the weather in this experience?
Where does the experience start? Will you pick me up at the airport or hotel?
Are there any medical or vaccination requirements?
What happens if I get sick or injured during the trip and I can't go on?
What currency do you recommend I bring? Where can I change?
What is not included in this experience? Are there any extra expenses?
If it's a group experience, what's the size of the tour groups?
Do I have free time during the activities of the experience?
What recommendations are there for days off?
If meals are included, what's the menu going to be like?
What's the average price of a meal?
How are the accommodations within this adventure? Which are the hotels?
What happens if I'm traveling by myself? Is it possible?
What is the minimum and maximum age? Does the price change for minors?
If I arrive a day early or leave a day late, where can I stay?
Will I have internet and/or phone coverage, as well as Wifi?
Will I be able to charge my electronics?
What voltage is used, do I need an adapter?
What time can I arrive on day 1?
What time will we finish on the last day?
What physical condition do I need to complete this experience?
Do I need travel insurance? What should my policy cover?
Do I need any special equipment? What kind of clothing do I need?
What size backpack or suitcase do you recommend I bring?
Do I need a visa to enter the country?
Does it include international flights to reach the destination?
Select a country to define if the visa is required