6 days tour
Trek To Choquequirao & Machupicchu; Archaelogical Adventure
Whats included?
Itinerary
Extras
Is this for me?
FAQ's
Lodging Playa Rosalina
01 night camping in Rosalina Beach.
Lodging Choquequirao
02 nights camping in Choquequirao.
Lodging Chiquisca
01 night camping in Chiquisca.
Lodging Aguas Calientes
01 night hotel la cabaña Machu Picchu (01 star) or similar.
Meals
06 breakfast, 03 lunches, 03 snacks, 03 dinners.
Local Guide
Professional bilingual guide.
Tent
Double occupancy tent.
Packing Horse
Transport up to 7 kilos of personal belongings.
First Aid
First aid equipment and items.
Air Mattress
Therma rest Air mattress.
Guided Tour
Guided tour in Machu Picchu.
Tickets
Entrance to the Sanctuary of Machu Picchu.
Private Transportation
From Cusco to Cachora and from Ollantaytambo to Cusco.
Train Transportation
Train from Ollantaytambo to Aguas Calientes.
Not included:
Not included
International flights, meals not mentioned, drinks, tips.
Start planning your experience
Itinerary of your trip Trek To Choquequirao & Machupicchu; Archaelogical Adventure
Day 1

Cusco - Trekking to Capuliyoc - Rosalina Beach Camp.

Cusco - Trekking to Capuliyoc - Rosalina Beach Camp.

Start the day very early by traveling in private transportation from Cusco to Cachora, an Andean village at 9, 524 ft. There meet the rest of the trekking team.

Day 2

Maranpata - Choquequirao archaeological site

Maranpata - Choquequirao archaeological site

After a very early breakfast, continue the hike with the group until you reach Maranpata (9.416 ft) from there you can observe the archaeological complex of Choquequirao.

Day 3

Meet Choquequirao "sacred sister" of Machu Picchu

Meet Choquequirao "sacred sister" of Machu Picchu

This day enjoy the history and beauty of Choquequirao (10,170 feet), the "sacred sister" of Machu Picchu. Have a guided tour to discover in detail the 8 sectors of the place, including farmers, temples and houses. In addition, get to know the three levels of excavated ruins of the Inca city.

Continue through the ruin under excavation and the unexplored areas where the terraces of the oppressed Inca empire are located. Have the opportunity to see the flight of the condors and with luck you can feel them flying very close.
Available on this trip
🤩 Total satisfaction or your money back*
🤑 Months without interest without card, set aside and pay whenever you want*
✈️ Book with an open date and make changes without consequences*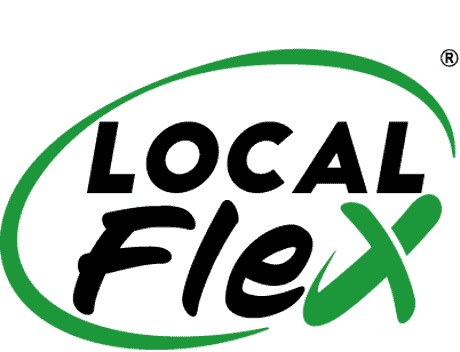 Tour leaving from Cusco
Mystical sacred city, located on the Andean Mountain Range at 3 399 m above sea level, with great historical and architectonic legacy. Cusco is surrounded by green valleys and is known as the navel of the world, since it is the political and territorial center of the Inca Empire.
Individual supplement (mandatory)
+ $1,227.00
Child (6 to 12 years old)
+ $1,200.00
Previous Night at Cusco
+ $133.00
Posterior Night at Cusco
+ $133.00
Previous Night at Cusco
+ $160.00
Posterior Night at Cusco
+ $160.00
Additional Horse
+ $107.00
Total satisfaction guarantee, in less than 24 hrs
+ $30.00
Insurance for your experience
+ $36.00
Protect yourself in case of COVID during your trip
+ $80.97
This experience includes physical activities such as hiking, trekking, biking, and canyoning. You'll always be on the move and mostly walking.
It's all about adventure, it includes camping or staying at local people houses. You may have to share bathrooms and there mostly won't be electricity. This is the real deal.
Experience Type
Small Group
You'll be accompanied by a small group of travelers just like you.
Physical Rating
Challenging
Long and challenging experience. You'll be required to have good physical fitness to go on it. In some of these activities you'll need previous experience on similar activities.
Age range
Min: 6 / Max: 70
No reviews available
Be the first to tell us about your experience!
What is the best season for this adventure?
How is the weather in this experience?
Where does the experience start? Will you pick me up at the airport or hotel?
Are there any medical or vaccination requirements?
What happens if I get sick or injured during the trip and I can't go on?
What currency do you recommend I bring? Where can I change?
What is not included in this experience? Are there any extra expenses?
If it's a group experience, what's the size of the tour groups?
Do I have free time during the activities of the experience?
What recommendations are there for days off?
If meals are included, what's the menu going to be like?
What's the average price of a meal?
How are the accommodations within this adventure? Which are the hotels?
What happens if I'm traveling by myself? Is it possible?
What is the minimum age? Does the price change for minors?
If I arrive a day early or leave a day late, where can I stay?
Will I have internet and/or phone coverage, as well as Wifi?
Will I be able to charge my electronics?
What voltage is used, do I need an adapter?
What time can I arrive on day 1?
What time will we finish on the last day?
What physical condition do I need to complete this experience?
Do I need travel insurance? What should my policy cover?
Do I need any special equipment? What kind of clothing do I need?
What size backpack or suitcase do you recommend I bring?
Do I need a visa to enter the country?
Does it include international flights to reach the destination?
Select a country to define if the visa is required