4 days tour
Traditional Inka Trail To Machu Picchu
Whats included?
Itinerary
Extras
Is this for me?
FAQ's
Tour briefing
Tour briefing with your guide before the experience begins
Transportation
Private Transportation to/from your hotel
Guide
Experienced English/Spanish speaking guide
Accommodation
3 nights camping under the stars (double occupancy)
Carriers
Carriers that will help you with your camping stuff (5 kgs)
Entry tickets
Entry tickets to the trail and Machu Picchu
Meals and cook
3 breakfasts, 3 lunches, 3 snacks, 3 dinners. Specialized Chef
Coca tea
Coca tea every morning
Snacks
Snacks every day (fruit, cookies, chocolate, candy and more)
Train tickets
Train tickets from Aguas Calientes to Ollantaytambo
Sleeping pad
Camping Sleeping pad
Medical equipment
First aid kit and oxygen
Start planning your experience
Itinerary of your trip Traditional Inka Trail To Machu Picchu
Day 1

PISCACUCHO – WAYLLABAMBA

PISCACUCHO – WAYLLABAMBA

You wake up very early and get on the transportation that takes you to the place where the hike begins. This first day is easy to trail around, as you visit some of the most important sites, such as Patallacta. This archeological site, built at the base of the mountain, was an important financial and religious center.

You also visit Willkarakay, an Inca military site located near Patallacta.

After visiting these 2 places, you continue towards the valley of Wayllabamba, walking along the ribera of Cusicacacha River; you watch Inca platforms that were part of the archeological sites visited previously.

You continue the hike gradually until you get to the first campsite in Wayllabamba.

Meals: lunch, dinner Accommodation: campsite in Wayllabamba, double occupancy

Day 2

WAYLLABAMBA – PACAYMAYU

WAYLLABAMBA – PACAYMAYU

Get ready for an early start so you can arrive to the highest point of the trail by the end of the day at Warmihuañusca.

The trail in the morning is challenging, but it is also one of the most spectacular in this adventure.

During the first hour and a half, you go through a thick forest until you get to the first campsite called "Tres Piedras", where you can rest for a while.

Then, as you continue on the trail, the landscape starts changing. You can see on the way the "Unca" trees, unique in this area. Two hours later you get to another campsite in Llulluchapampa, where you rest and enjoy different snacks and hot beverages. From here, you continue until you reach Wamihuañusca at 4.215 m (13.829ft); this is the highest altitude of the trail. Here you appreciate the unique views and landscape of the surrounding valleys.

Next, you keep walking until you reach a lower altitude, where the campsite is located at Pacaymayu. You spend the night here.

Meals: breakfast, lunch, dinner Accommodation: campsite in Pacaymayu, double occupancy

Day 3

PACAYMAYU – WIÑAYHUAYNA

PACAYMAYU – WIÑAYHUAYNA

You start the 45 minute hike towards the archeological site in Runkurakay, located in the middle of the mountain. This was before a place to rest and it is the second highest site in the trail at 3950m or 12959 ft. After reaching this point, you go down to Sayacmarca. You explore this site and then continue on the beautiful rock stoned path to have lunch at Chaquicocha.

From here, you pass through the amazing cloudy forest to get to Phuyupatamarca. The trail continues until you reach Phuyupatamarca, a natural observation area, from which you can enjoy the view of the Sacred Valley and the mountains, as well as the final destination: Machu Picchu. From here, you descend towards the last campsite in Wiñayhuayna.; but first you visit another important archeological site and an offering temple dedicated to the spirits in the sacred mountains.

Meals: breakfast, lunch, dinner Accommodation: campsite in Wiñayhuayna, double occupancy
Available on this trip
🤩 Total satisfaction or your money back*
🤑 Months without interest without card, set aside and pay whenever you want*
✈️ Book with an open date and make changes without consequences*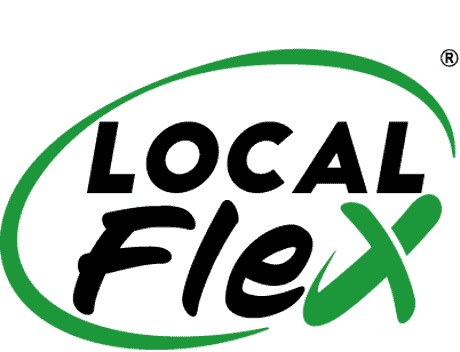 Tour leaving from Cusco
Mystical sacred city, located on the Andean Mountain Range at 3 399 m above sea level, with great historical and architectonic legacy. Cusco is surrounded by green valleys and is known as the navel of the world, since it is the political and territorial center of the Inca Empire.
Individual supplement
+ $771.00
7 Colors Mountain Tour
+ $93.00
Total satisfaction guarantee, in less than 24 hrs
+ $30.00
Insurance for your experience
+ $24.00
Protect yourself in case of COVID during your trip
+ $80.97
This experience includes physical activities such as hiking, trekking, biking, and canyoning. You'll always be on the move and mostly walking.
It's all about adventure, it includes camping or staying at local people houses. You may have to share bathrooms and there mostly won't be electricity. This is the real deal.
Experience Type
Small Group
You'll be accompanied by a small group of travelers just like you.
Physical Rating
Challenging
Long and challenging experience. You'll be required to have good physical fitness to go on it. In some of these activities you'll need previous experience on similar activities.
Age range
Min: 8 / Max: 60
Children must be accompanied by adults.
No reviews available
Be the first to tell us about your experience!
When is this trail available?
Should I make an advance payment?
Is there a vegetarian, vegan or special menu designed for specific cases?
Can I go on this adventure if I have food allergies?
When should I get to Cusco?
Are the trekking sticks necessary?
Where can I store my luggage?
Should I hire an additional carrier?
When is the best season to go on this trail?
Will there be drinkable water?
What happens if I'm traveling by myself?
Is it guaranteed that the third day we will stay at Wiñay Wayna campsite?
Where does the adventure begin and end?
Is it possible to change the train included to another train option?
What is the passport validity that I need to travel to Peru?
What physical condition should I have?
Do I need vaccinations to visit Peru?
Where does the adventure begin? Will you pick me up at the airport or hotel?
Which currency do you recommend to bring? Where can I do the exchange?
What is not included in this experience? What are the additional expenses?
What's the max. number of people allowed for this experience?
What type of accommodation does this adventure include?
What happens if i get sick or injured?
How are the dishes of the meals included?
Where can I stay in Cusco?
What clothes/gear should I bring?
Do I need travel insurance? What should my policy cover?
What voltage is used? Do I need an adaptor?
Do I have any spare time during the activities of the experience?
What is the average price of the meal not included?
Will there be phone coverage and /or Wifi?
Will I be able to charge my devices?
Select a country to define if the visa is required