6 days tour
The Best Of Peru With Flight From Mexico City
$ 2,020 .71 USD
Total price per person
Reserve with $543.42
Whats included?
Itinerary
Extras
Is this for me?
FAQ's
Flights CDMX - Cusco
International flights round trip.
Local Guide
English and Spanish speaking professional guide. Tours
Tours
Tours to Chinchero, Maras, Moray, 7 colors mountain, and Humantay lagoon.
Lodging in Cusco
04 nights at hotel Tandapata Boutique or similar.
Lodging in Aguas Caliente
01 night at Golden Sunrise or similar.
Train to Machu Picchu
Train to Machu Picchu (Expedition of Peru Rail or Voyager of Inca Rail).
Meals
5 breakfasts and 2 lunches
Transportation in Cusco
Transportation to and from Cusco airport (CUZ). Days 2 and 8.
Checked baggage
One piece of checked baggage allowed on the flight (up to 20 kilos).
Not included:
Expenses not include
Tips, activities, visits and food not mentioned in the itinerary.
Transfer CDMX airport
Transportation to the Benito Juarez Airport in Mexico Cit
Start planning your experience
Itinerary of your trip The Best Of Peru With Flight From Mexico City
Day 1

Mexico City - Cusco

Mexico City - Cusco

Arrive in the charming city of Cusco after your flight from Mexico City. According to your flight schedule, you will be picked up at the Ricardo Velasco Astete International Airport of Cusco (CUZ) for the transfer to the hotel.

Check-in time at the hotel is from 15:00 hrs, if you wish you can leave your luggage at the hotel reception and walk around the nearby places to wait for the time when your room is available.

The rest of the day is free for you to explore Cusco on your own and at your own pace.

You can take the opportunity to rest and get used to the altitude of this beautiful city in the Peruvian Andes, known for its colonial architecture and important archaeological remains.

Note: The flight from Mexico City to Cusco is included, it can have up to 2 stopovers and depart between 1 and 2 days prior to arrival in the city. Detailed flight information (airline, route, date and time) will be provided no later than 7 days before the start of the experience.

Note: You must report to the airport at least 3 hours prior to flight departure and present proof that you have completed the COVID-19 vaccine dose at least fourteen (14) days prior to boarding the flight; otherwise, you may present a negative molecular test with a result date no more than 72 hours prior to boarding the flight.

Meals: No.

Accommodation: San Pedro Monastery, or Ayni Cusco Hotel or similar in Cusco (double room)

Note: The schedules of the itinerary are approximate.

Day 2

Cusco - Chinchero - Maras - Moray - Ollantaytambo - Train from Ollantaytambo to Aguas Calientes

Cusco - Chinchero - Maras - Moray - Ollantaytambo - Train from Ollantaytambo to Aguas Calientes

Start the day with a delicious breakfast and then you head by private transport to the colorful village of Chinchero, located approximately 50 minutes away.

There you see different constructions of Inca walls and its small colonial church; you also have the opportunity to participate in the elaboration of Andean textiles.

Day 3

Aguas Calientes - Machu Picchu Citadel - Aguas Calientes - Train to Ollantaytambo - Cusco

Aguas Calientes - Machu Picchu Citadel - Aguas Calientes - Train to Ollantaytambo - Cusco

Start the day very early and after breakfast, you take the bus from Aguas Calientes to Machu Picchu.

Enjoy a two-hour tour of Machu Picchu, in which you have a detailed explanation of this historic sanctuary by the guide.

Machu Picchu is considered one of the seven wonders of the world for its history, landscapes and impressive architecture.

Note: The level of physical effort for this day is medium.

Note: If you want to book your ticket to Huayna Picchu Mountain you must do so directly at the following link: https://www.machupicchu.gob.pe/ (more information in the extras section) It is essential that you consider booking your ticket at this time to avoid losing your access to the archaeological site (Machu Picchu Citadel) which is already included in the tour. You can only choose this activity in its respective schedule. - Huayna Picchu should be at 10:00 AM.
Available on this trip
🤩 Total satisfaction or your money back*
🤑 Months without interest without card, set aside and pay whenever you want*
✈️ Book with an open date and make changes without consequences*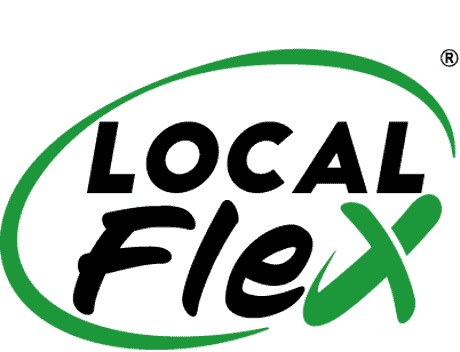 Tour leaving from Cusco
Mystical sacred city, located on the Andean Mountain Range at 3 399 m above sea level, with great historical and architectonic legacy. Cusco is surrounded by green valleys and is known as the navel of the world, since it is the political and territorial center of the Inca Empire.
Sacred Valley Day tour
+ $33.00
Upgrade to 4* Hotel and Vistadome Train
+ $600.00
Upgrade for Vistadom Train
+ $113.00
Extra Posterior night in Cusco - SGL or DBL Room
+ $120.00
Extra Posterior Night in Cusco - TPL RoomTPL
+ $127.00
Previous Extra Night in Cusco - SGL or DBL Room
+ $120.00
Individual supplement (optional)
+ $350.00
Extra night pre-tour in triple room
+ $127.00
Previous Night in Lima - SGL or DBL
+ $100.00
Posterior Extra Night in Lima - SGL or DBL
+ $100.00
Minor (3 to 11 years old)
+ $1,909.53
Minor (12 to 16 years old)
+ $1,947.53
7 lagoons tour - Full day
+ $147.00
Tour of 4 ruins - Half day
+ $44.67
City tour en Cusco
+ $75.00
Total satisfaction guarantee, in less than 24 hrs
+ $30.00
Upgrade a Hoteles Cat. 5* y Tren Vistadome (Min 2)
+ $1,400.00
Previous extra night Lima - TPL Room
+ $133.00
Post extra night Lima - TPL Room
+ $133.00
Insurance for your experience
+ $36.00
Protect yourself in case of COVID during your trip
+ $80.97
This experience includes physical activities such as hiking, trekking, biking, and canyoning. You'll always be on the move and mostly walking.
Accomodation level
Medium
This accommodation includes essential services like a hot shower, electricity, and a nice and comfy bed.
Experience Type
Small Group
You'll be accompanied by a small group of travelers just like you.
Physical Rating
Challenging
Long and challenging experience. You'll be required to have good physical fitness to go on it. In some of these activities you'll need previous experience on similar activities.
Age range
Min: 12 / Max: 50
Children must be accompanied by an adult.
No reviews available
Be the first to tell us about your experience!
When is the best season to go on this adventure?
How is the weather in this experience?
What happens if I get sick or injured during the trip and I can't go on?
Which currency do you recommend to bring?
What is not included in this experience? Are there any extra expenses?
Do I have any spare time during the activities of the experience?
Do you have any suggestions on what to do on my spare days there ?
If meals are included, what's the menu going to be like?
If meals are not included, what's the average price of each meal?
What type of accommodation does this adventure include? Which are the hotels?
What's the minimum and max age required? Is the price the same for underaged?
Is there Wifi and/or Internet and cellphone coverage?
Will I be able to charge my electronic devices?
What's the voltage there? Do I need an adaptor and/or converter?
At what time does the experience finish the last day?
In what physical condition should I be to go on this adventure?
Do I need a travel insurance? What should the insurance cover?
What clothes and/or gear should I take with me?
What's the suggested baggage/backpack size?
Does it include international flights to reach the destination?
What are the flight schedules?
With which airline are the flights included?
What is the difference between Machu Picchu Citadel and Machu Picchu?
What is the Huayna Picchu Mountain and how can I reserve my ticket?
What is the Machu Picchu Mountain and how can I reserve my ticket?
Can you bring some kind of Drone to this experience?
Select a country to define if the visa is required