The Best Of Eastern Europe; From Helsinki To Warsaw
10 days tour of Finland, Poland
Available on this trip
🤩 Total satisfaction or your money back*
🤑 Months without interest without card, set aside and pay whenever you want*
✈️ Book with an open date and make changes without consequences*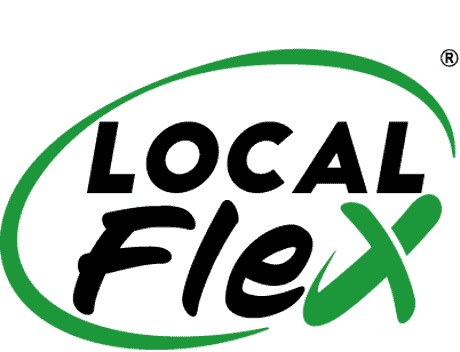 Whats included?
Itinerary
Extras
Is this for me?
FAQ's
Meals
9 breakfast, 1 lunch, 4 dinners.
Accommodation Riga
01 night Hestia Hotel Jugend.
Transportation
A modern air-conditioned bus with reclining seats during the tou
Accommodation Minsk
02 nights Hotel Belarus.
Accommodation Helsinki
02 nights Radisson Blu Seaside Hotel.
Expert Guide
English speaking guide.
Accommodation Vilnius
01 night Green Park Hotel.
Ferry Trip:
Trip in ferry to Helsinki to Tallinn.
Accommodation Warsaw
01 night Radisson Blu Sobieski.
Accommodation Tallinn
01 night Hotel Metropol.
Intern Transportation
Any public transportation used as part1 of the tour (excl
Accommodation Brest
01 night Hotel Bug.
Not included:
Not included
International flights, drinks and tips.
Start planning your experience
Itinerary of your trip The Best Of Eastern Europe; From Helsinki To Warsaw
Day 1

Arrival to Helsinki

Arrival to Helsinki

Start your Eastern Europe adventure when arriving to Helsinki. Check in at the hotel is on a schedule from 14:00 to 17:00 hrs. (arrival transfer: airport – hotel, not included). Settle in your room and then meet your local guide and tour mates for a nice chat and a welcome dinner.

Meals: Dinner.

Accommodation: Radisson Blu Seaside Hotel (04 stars) or similar – Doble shared room.

Helsinki

Discover Helsinki with your local guide and fellows on a walking tour around the most important and famous sights of the city, including the Havis Amanda, the Senate Square, the Helsinki Cathedral, the Uspenski Cathedral and the amazing Kauppatori Market, one of the most important street markets of Finland. During the afternoon, explore the city by your own; Helsinki is known due to its beautiful landscapes bordered with water, contemporary architecture, delicious gastronomy and modern museums.

Meals: Breakfast.

Accommodation: Radisson Blu Seaside Hotel (04 stars) or similar – Doble shared room.

Helsinki – Tallinn

After breakfast, board the Helsinki to Tallinn ferry with the tour leader and mates. Upon arrival, enjoy an included lunch in a typical restaurant. Meet your local guide after checking in the hotel and begin a guided tour of the major sights in Tallinn. Visit the Tall Hermann Tower and St Olav's Church. After that, you have free time to discover the Estonian capital, a medieval old town that is a UNESCO World Heritage Site since 1997, decorated with walls, towers, old houses and alleys. it also has a maritime area and nice restaurants.

Meals: Breakfast and lunch.

Accommodation: Hotel Metropol (03 stars) or similar – Doble shared room.
Tour leaving from Helsinki
The most important city and capital of Finland, makes every tourist happy with its beautiful landscapes in the gulf peninsula. Marvel with its architecture full of history, museums, the Red-brick Uspenski Cathedral and its maritime zone. Once in Helsinki, you can not miss the impressive Parliament House and Kiasma.
Optional single room supplement
+ $720.00
Total satisfaction guarantee, in less than 24 hrs
+ $30.00
Insurance for your experience
+ $60.00
Protect yourself in case of COVID during your trip
+ $84.13
It's a relaxed experience, your main activity is just to enjoy the ride and the views. You may have to walk in some activities, but you will mainly move by car.
Accomodation level
Medium
This accommodation includes essential services like a hot shower, electricity, and a nice and comfy bed.
Experience Type
Small Group
You'll be accompanied by a small group of travelers just like you.
There are several physical activities that last from 2 to 6 hours in easy terrains, low altitude flats, or water experiences. Please ask if you're not sure this applies to you.
Age range
Min: 10 / Max: 65
No reviews available
Be the first to tell us about your experience!
What is the best season for this adventure?
How is the weather in this experience?
Where does the experience start? Will you pick me up at the airport or hotel?
Are there any medical or vaccination requirements?
What happens if I get sick or injured during the trip and I can't go on?
What currency do you recommend I bring? Where can I change?
What is not included in this experience? Are there any extra expenses?
If it's a group experience, what's the size of the tour groups?
Do I have free time during the activities of the experience?
What recommendations are there for days off?
If meals are included, what's the menu going to be like?
What's the average price of a meal?
How are the accommodations within this adventure? Which are the hotels?
What happens if I'm traveling by myself? Is it possible?
What is the minimum age? Does the price change for minors?
If I arrive a day early or leave a day late, where can I stay?
Will I have internet and/or phone coverage, as well as Wifi?
Will I be able to charge my electronics?
What voltage is used, do I need an adapter?
What time can I arrive on day 1?
What time will we finish on the last day?
What physical condition do I need to complete this experience?
Do I need travel insurance? What should my policy cover?
Do I need any special equipment? What kind of clothing do I need?
What size backpack or suitcase do you recommend I bring?
Do I need a visa to enter the country?
Does it include international flights to reach the destination?
Select a country to define if the visa is required