13 days tour
Thai Experience- Group In Spanish
$ 2,493 .94 USD
Total price per person
Reserve with $271.68
Whats included?
Itinerary
Extras
Is this for me?
FAQ's
Accommodation in Bangkok
2 Nights Chillax Heritage- Twin/Double Rooms, A/C, WiFi
Lodging in Train
1 Night in shared cabin, A/C
Accommodation Khao Sok
1 Night in Floating Bungalows- Twin/Double Rooms, A/C
Accommodation Koh Phangan
4 nights in Mac Bay Resort, Twin/Double/Triple Rooms, A/C, WiFi
Accommodation in Phi Phi
2 Nights in Andaman Legacy Resort- Twin/Double Rooms, A/C, WiFi
Accommodation in Phuket
2 Nights in Clover Hotel- Twin/Double Rooms, A/C, WiFi
Meals
12 breakfasts, 7 lunches, and 5 dinners.
Transport
Train, Taxi, Minibus, Tuk tuk, Ferry and boats.
Guide
Spanish speaking tour guide
Visits
Ancestral temples and national parks.
Cooking class
Thai cooking class
Parties
Bangkok and beach party
Activities
Kayak, snorkeling, tubing, local market visit, yoga and Muay Thai.
Airport pick up
Airport pick up upon arrival.
Elephant Sanctuary
Visit an elephant sanctuary.
Not included:
Flights are not included
International flights are NOT included.
Not included
Tips, personal expenses.
Start planning your experience
Itinerary of your trip Thai Experience- Group In Spanish
Day 1

Arrival at Suvarnabhumi International Airport- Hotel transfer

Arrival at Suvarnabhumi International Airport- Hotel transfer

The tour representative picks you up at the Suvarnabhumi International Airport (Bangkok International Airport) and transfers you to the hotel in Bangkok (Check in is available at 3 pm).

You have plenty of time to recover from your long flight, chill out and meet everyone in your group. You will see how incredible this city is. There are different ways to enjoy this night.

Accommodation: Chillax Heritage (Twin/Double room) Meals: Not Included.

Note: Airport pickup is only included if you are staying at the included accommodation. It is available throughout this whole day, make sure you send your flight schedule with anticipation to your guide (1 week before at least). Insurance is mandatory. We suggest booking a flight that departs at least one day before the experience begins.

Timings in the itinerary are approximate and may change in destination.

Day 2

Breakfast at the hotel- Welcome talk

Breakfast at the hotel- Welcome talk

You start this day with a delicious breakfast at the hotel. At 10:45 am you listen to a welcome talk and get ready to start the experience and discover Bangkok.

Thai cooking class

After breakfast, you prepare yourself to discover the secrets of Thai cuisine. At 11 am you depart from the hotel towards the market. From here you get to the cooking class, where you prepare delicious traditional dishes.
Available on this trip
🤩 Total satisfaction or your money back*
🤑 Months without interest without card, set aside and pay whenever you want*
✈️ Book with an open date and make changes without consequences*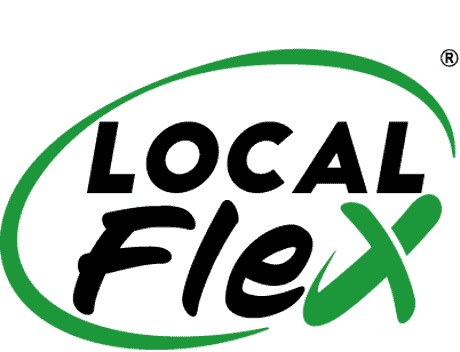 Tour leaving from Bangkok
Bangkok is the capital and most populated city of Thailand, it is more commonly known by its inhabitants as the "city of angels". It is one of the cities that keeps a huge cultural buddhist history, with more than 400 temples.
Private room, single occupancy
+ $515.00
Previous extra night in Bangkok
+ $90.00
Posterior night in Phuket
+ $132.00
Flight from Phuket to Bangkok (20 kg baggage)
+ $199.00
Extra Posterior Night in Bangkok - SGL or DBL Room
+ $90.00
Total satisfaction guarantee, in less than 24 hrs
+ $30.00
Insurance for your experience
+ $78.00
Protect yourself in case of COVID during your trip
+ $80.97
There will be challenging activities such as hiking, biking, canyoning and trekking, but you're also going to have other means of transportation and relaxed moments to just chill.
Accomodation level
Medium
This accommodation includes essential services like a hot shower, electricity, and a nice and comfy bed.
Experience Type
Small Group
You'll be accompanied by a small group of travelers just like you.
Almost everyone is fit for these activities. Every hike or physical exercise last less than 30 minutes, such as paragliding and horseback riding. Please ask about specific conditions.
Age range
Min: 18 / Max: 45
This experience is only available for adults within this age range.
No reviews available
Be the first to tell us about your experience!
Do many people travel alone?
When is the best season to carry out this adventure?
What extra expenses are there during the tour?
How is the weather in this experience?
What size of backpack or suitcase do you recommend to take?
Do I need VISA to enter the country?
Is there anything that is not included in this experience?
How are the lodgings within this experience? What's the name of each?
How do I return to Bangkok?
Is it necessary to have insurance?
How do I access my money during the trip?
Is there Wi-Fi on the whole trip?
Could you travel on a date that is not available within the calendar?
At what point should I get to Bangkok to start?
What's the minimum and maximum age required? Is the price the same for minors?
Can we store luggage somewhere?
Do I have free time during the activities?
What recommendations are there for free days?
Where can stay if I get there a day before or stay longer?
Will I be able to charge my electric devices?
What's the voltage there? Do I need an adaptor?
At what time should I get there on the first day?
Within what schedule will the tour finish on the last day?
What type of clothes/gear do I need?
Do I need any specific medical records or vaccination?
Where does the adventure begin? Will you pick me up at the airport?
What happens if I get injured or sick and cannot go on?
How are the meals included?
Which is the elephant sanctuary included on the visit?
How's the overnight train journey?
Which are the temples visited?
In which language are the tours?
At what time is the check in and check out of the accommodation?
How do you guarantee the care of the Elephants in the sanctuary with the visitor
Why are there photos online of the sanctuary where the elephants are being touch
What organization guarantees the care and good handling of the elephants?
What is the best way to see the elephants?
What is the new moon party? Will any of the outings coincide?
Does it include international flights to reach the destination?
What currency do you recommend I bring? Where can I change?
Select a country to define if the visa is required