Scotland From Coast To Coast, Departing From Edinburgh
7 days tour of United Kingdom of Great Britain and Northern Ireland
Available on this trip
🤩 Total satisfaction or your money back*
🤑 Months without interest without card, set aside and pay whenever you want*
✈️ Book with an open date and make changes without consequences*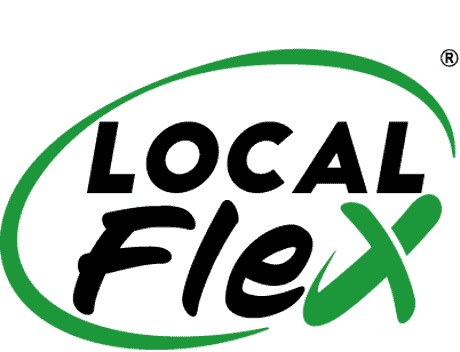 Whats included?
Itinerary
Extras
Is this for me?
FAQ's
Hostel Accommodation
6 nights accommodation in shared rooms for 4 to 8 people.
Local guide
A local guide will accompany you throughout the adventure. English language.
Transportation
All transportation is included, land and Ferry.
Visits on the route
From Loch Ness to a true whiskey distillery.
Free time
So you have the opportunity to get to know each place on your own.
Flights are not included
International flights are NOT included for
Start planning your experience
Itinerary of your trip Scotland From Coast To Coast, Departing From Edinburgh
Day 1

Edimburgh- Whisky Distillery- Lonch Ness

Edimburgh- Whisky Distillery- Lonch Ness

Leave the capital at 8:30 am and head north to Perthshire and Dunklend with is impressive Cathedral overlooking the river Tay, in the heart of Macbeth Country. This area is saturated with history, as you will hear from your guide when you travel northwards. You will stop at a Whisky Distillery to find out how what we call the "Water of Life" is made. After this you will be transport to the Lonch Ness, where you´ll spend the night.

Accommodation: Morag's Lodge Hostel or similar, in Shared rooms.

Meals: Not Included.

Day 2

Lonch Ness - Orkney

Lonch Ness - Orkney

Today we travel through the rugged North Coast to the tip of the British mainland, where a ferry carries us over choppy seas from the John O'Groats area to St Margaret's Hope in Orkney. Home to more archaeological ruins in one area than anywhere else in Europe, Orkney has over 9000 years' worth of stories to tell. We visit the Tomb of the Eagles, a Stone Age burial chamber that was filled with thousands of human bones

Enjoy the night in the town of Kirkwall, the capital of Orkney.

Accommodation: Kiskwall Hostel or similar, shared rooms.

Meals: Not Included.

Orkney

First stop today is at the incredible Skara Brae. Throw yourself back in time once more and explore this Stone Age village dating back to the late Neolithic period; inhabited between 3,200BC and 2,200BC, some of the buildings even have some original furniture! Your guide will passionately bring Orkney to life with traditional tales and stories of the past. Visit the magnificent standing stones at the Ring of Brodgar and stop for a photo at the stones of Stennes.

End the day with a Clan dinner in the cosy social area of the hostel or in one of the tasty restaurants to be found in Kirkwall.

Accommodation: Kiskwall Hostel or similar, shared rooms.

Meals: Not Included.
Total satisfaction guarantee, in less than 24 hrs
+ $30.00
Insurance for your experience
+ $42.00
Protect yourself in case of COVID during your trip
+ $84.13
This experience includes physical activities such as hiking, trekking, biking, and canyoning. You'll always be on the move and mostly walking.
Experience Type
Small Group
You'll be accompanied by a small group of travelers just like you.
Almost everyone is fit for these activities. Every hike or physical exercise last less than 30 minutes, such as paragliding and horseback riding. Please ask about specific conditions.
Age range
Min: 18 / Max: 35
This experience is exclusive for travelers from 18 years old, ID must be showed.
Accomodation level
Medium
This accommodation includes essential services like a hot shower, electricity, and a nice and comfy bed.
No reviews available
Be the first to tell us about your experience!
When is the best season to go on this adventure?
Where does the adventure begin? Will you pick me up at the airport or hotel?
Which currency do you recommend to bring?
If it's a group experience, what's the size of the tour groups?
Do I have any spare time during the activities of the experience?
What happens if I'm traveling by myself? Is it possible?
Is there Wifi and/or Internet and cellphone coverage?
Will I be able to charge my electronic devices?
What's the voltage there? Do I need an adaptor and/or converter?
What's the arrival schedule for day 1?
Do I need a travel insurance? What should the insurance cover?
What is not included in this experience? Are there any extra expenses?
If meals are included, what's the menu going to be like?
If meals are not included, what's the average price of each meal?
What type of accommodation does this adventure include? Which are the hotels?
What's the minimum age required?
If I get there a day before or leave a day after, where can I stay?
At what time does the experience finish the last day?
What's the suggested baggage/backpack size? Can you storage it?
Does it include international flights to reach the destination?
Select a country to define if the visa is required