7 days tour
Salkantay Trek To Machu Picchu- The Route Of The Gods
$ 1,203 .16 USD
Total price per person
Reserve with $271.68
Whats included?
Itinerary
Extras
Is this for me?
FAQ's
Airport transportation
Airport pickup/dropoff
Transportation
Transfers mentioned on itinerary, bus on the way up and train on the way back
Lodging Cusco
02 noche en San Agustin International (3 estrellas) o similar.
Entry tickets
Entry tickets to Salkantay and Machu Picchu
Meals
5 breakfasts, 1 box lunch, 4 lunches, 3 snacks (cookies, popcorn, etc.) 4 dinner
Gear and trek services
Personalized assistance, trek briefing, mountain sleeping bag
Guide
Local Spanish/English speaking guide
Andean ceremony
Ceremony dedicated to Mother Earth on the second day
Cook
Professional cook during trek
First aid kit
First aid kit during the trip
Mules/ Carriers
Mules or carriers to help you with your baggage during the trek (5 kgs. only)
Lodging Domes
02 nights in deluxe domes - shared triple or quadruple occupancy.
Lodging Camp
01 night camping in tent with shared double occupancy.
Lodging Aguas Calientes
01 night Hotel Vista Machupicchu or similar - Double or triple room.
Not included:
Flights are not included
International flights are NOT included
Start planning your experience
Itinerary of your trip Salkantay Trek To Machu Picchu- The Route Of The Gods
Day 1

Cusco Airport - Check in

Cusco Airport - Check in

Welcome to Cusco! The LocalAdventures representative is waiting for you at the airport for your transfer to the hotel*. He helps you with the check in and gives you interesting information about the city, including recommendations for your free day.

*Airport pickup is only available from 5 am to 5 pm.

Note: Check in is usually at 3 pm. Timings in the itinerary are approximate and may change in destination.

Day 2

Cusco - Killarumiyoq- Mollepata- SorayPampa

Cusco - Killarumiyoq- Mollepata- SorayPampa

After a good night's rest and a delicious breakfast, the guide picks you up at the hotel at 7 am.

The transfer is on a van that takes you to Soraypampa, the first campsite where you will stay at. This is a 4 hr ride.

During this journey you will see beautiful Andean landscapes until you arrive to Killarumiyoq, known as the birthplace of the Inca astronomy. Later you stop in Mollepata to buy last minute supplies such as snacks, energy drinks, and rain coats.

You arrive in Soraypampa at 12:30 pm approx., where you finally get lunch and rest for a while.

Day 3

Soraypampa - Salkantay Pass - Huayracmachay- Chaullay

Soraypampa - Salkantay Pass - Huayracmachay- Chaullay

You wake up early in the morning with a tea brought to you directly inside your dome. Then you have a delicious breakfast and start the aventure.

The trek starts with a hike up to Salkantay Pass (4650 m), where you walk uphill 7 km (4.34 miles) for 3 hours until you get to the base of the snowy Salkantay.

The view from this point is breathtaking! Not just the view of Salkantay, but also the amazing valleys and snowy peaks that surround it.

After taking in the beautiful landscape, you start the 5 km walk downhill to the place where you get lunch in Huayracmachay (3900 m).

Afterwards, you continue on a 10 km (6.2 miles) walk for about 3 hours crossing through the tropical forest until you arrive to the next campsite in Chaullay (2900 m). You will see how the landscape drastically changes from snowy places to tropical sites.

Once in Chaullay you rest, shower, and enjoy dinner.

Meals: Breakfast, snacks, lunch, and dinner

Accommodation: Camping tents - share double or triple occupancy.

Initial altitude: 3920 m

Highest altitude: 4650 m

Walking distance: 22 km
Available on this trip
🤩 Total satisfaction or your money back*
🤑 Months without interest without card, set aside and pay whenever you want*
✈️ Book with an open date and make changes without consequences*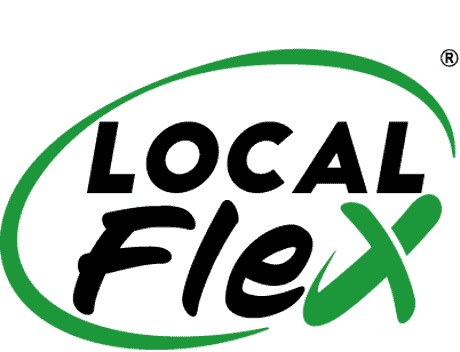 Tour leaving from Cusco
Mystical sacred city, located on the Andean Mountain Range at 3 399 m above sea level, with great historical and architectonic legacy. Cusco is surrounded by green valleys and is known as the navel of the world, since it is the political and territorial center of the Inca Empire.
Previous Extra Night in Cusco - SGL or DBL room
+ $116.00
Posterior Extra Night in Cusco - Double Room
+ $116.00
Sacred Valley Tour- Zip line and Via Ferrata
+ $100.00
4x4 Vehicle Tour
+ $65.00
Sacred Valley Tour
+ $27.00
Maras and Moray Tour
+ $33.00
4x4 Vehicles in Maras and Moray
+ $80.00
Previous Extra Night in Cusco - Triple Room
+ $145.00
Mountain of seven colors - Day 7
+ $33.00
Posterior Extra Night in Cusco - Triple Room
+ $145.00
2 nights Upgrade, Private Dome, Min 2 pax.
+ $300.00
Extra Special Date (not public on site)
+ $300.00
Total satisfaction guarantee, in less than 24 hrs
+ $30.00
Insurance for your experience
+ $42.00
Protect yourself in case of COVID during your trip
+ $80.97
This experience includes physical activities such as hiking, trekking, biking, and canyoning. You'll always be on the move and mostly walking.
It's all about adventure, it includes camping or staying at local people houses. You may have to share bathrooms and there mostly won't be electricity. This is the real deal.
Experience Type
Small Group
You'll be accompanied by a small group of travelers just like you.
Physical Rating
Challenging
Long and challenging experience. You'll be required to have good physical fitness to go on it. In some of these activities you'll need previous experience on similar activities.
Age range
Min: 10 / Max: 55
Children must be accompanied by an adult.
No reviews available
Be the first to tell us about your experience!
When is the best season to go on this adventure?
How's the weather in this experience?
Where does the adventure begin? Will you pick me up at the airport?
Do I need any specific medical records or vaccination?
What type of currency should I bring; where can I exchange?
What is not included in this experience? What are the additional expenses?
What is the size of the groups in the experience?
Do I have free time during the activities?
Are there any recommendations for free days?
How are the meals included?
What happens if I'm traveling by myself?
Is there an age limit to take this experience? Does the price vary for minors?
Where can stay if I get there a day before or stay longer?
Is there Wi-Fi/phone coverage on the whole trip?
Will I be able to charge my electronic devices?
What's the voltage there like? Do I need an adaptor?
At what time should I get there on the first day?
Within what schedule will the tour finish on the last day?
What physical condition do I need for this experience?
Is it necessary to have travel insurance?
Do I need special equipment? What type of clothes should I bring?
What size of backpack or suitcase do you recommend to take?
Do I need VISA to enter the country?
What is the average price of the meals not included?
What is the passport validity that I need to travel to Peru?
What happens if I get sick or injured?
Does it include international flights to reach the destination?
What documents do I need to travel and take this experience?
What is the difference between Machu Picchu Citadel and Machu Picchu?
What is the Huayna Picchu Mountain and how can I reserve my ticket?
What is the Machu Picchu Mountain and how can I reserve my ticket?
Can you bring some kind of Drone to this experience?
Select a country to define if the visa is required