5 days tour
Northern Lights Nights In Canada - Spanish Group
$ 1,454 .76 USD
Total price per person
Reserve with $271.68
Whats included?
Itinerary
Extras
Is this for me?
FAQ's
Accommodation Whitehorse
04 nights at Hotel The Sternwheeler o Days Inn Whitehorse Cat. 3* or similar
Local guide
Professional spanish speaking guide
Tours
City tour, Snowshoeing tour.
Aurora Viewing
04 evenings of Aurora Viewing.
Visits
Wildlife and Hot Springs.
Airport transfers
Transfers from and to the Erik Nielsen Whitehorse Internation
Tour transportation
Transportation to the mentioned places.
Not included:
Not included Flights
international and domestic flights are NOT included.
Expenses not included
Does not include personal expenses such as tips, meals not included, souvenirs
Start planning your experience
Itinerary of your trip Northern Lights Nights In Canada - Spanish Group
Day 1

Arrival in Whitehorse - Northern lights hunting

Arrival in Whitehorse - Northern lights hunting

Once at the Erik Nielsen Whitehorse International Airport (YXY), a tour representative will pick you up and transfer to the hotel, located in the heart of the city and close to the banks of the Yukon River.

Whitehorse, the capital of Yukon, is a small and easy to explore on foot or vehicle city. Not far from the hotel you can find restaurants, shops, cafeterias, and ATMs.

Day 2

Whitehorse Tour - Wildlife Viewing - Hot Springs - Auroras Viewing

Whitehorse Tour - Wildlife Viewing - Hot Springs - Auroras Viewing

Discover the sights of Whitehorse, historic and yet trendy, on a city tour with character. Visit the SS Klondike National Historic Site; among the last of the great paddlewheelers that plied the Yukon River system until the 1950's, the Old Log Church; the oldest building in Whitehorse, the unique Log Cabin Skyscraper; a three story tower made completely out of logs.

After visiting the top places of the city, walk through the Main Street, where you can shop or have lunch in some of the cafes.

Day 3

Snowshoeing & Northern Lights Viewing

Snowshoeing & Northern Lights Viewing

Begin the half day snowshoeing tour,where you'll get to strap on a pair of lightweight modern snowshoes and experience the rugged backcountry just like the gold miners, trappers and fur traders of days gone by.

See the scenic location in the Whitehorse area backcountry, with wildlife such as spruce grouse, foxes, coyotes and snowshoe hares is occasionally spotted at a distance.

Then, take some time to relax in Whitehorse and prepare for the night.

Note: The racket activity applies only to people over 7 years of age and older.

Therefore, an adult must stay with the minors in the hotel for the duration of the activity (approximately 2 hours).
Available on this trip
🤩 Total satisfaction or your money back*
🤑 Months without interest without card, set aside and pay whenever you want*
✈️ Book with an open date and make changes without consequences*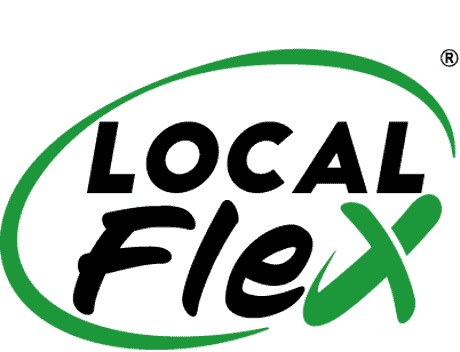 Tour leaving from Whitehorse
Whitehorse is the largest city in northern Canada. It was named after the White Horse Rapids for their resemblance to the mane of a white horse, before the river was dammed. According to Guinness World Records, it is the city with the least air pollution in the world.
Child (7 to 17 years old)
+ $686.00
Extra Previous Night in Whitehorse - Double Room
+ $269.00
Previous extra night in Whitehorse - Single room
+ $202.00
Posterior Extra Night in Whitehorse - Single room
+ $202.00
Winter Clothing Rental, Northern Lights package
+ $145.00
Winter Clothing Rental, Arctic Winter package
+ $280.93
Snowmobiling Tour
+ $230.00
Dog Sledding Tour Adults
+ $340.00
Dog Sledding Tour Child
+ $274.00
Wilderness Tour, Helicopter Flight
+ $311.00
Whitehorse Bird's Eye View, Cessna Flight
+ $254.00
Extra previous night in Whitehorse - Triple room
+ $269.00
Extra Posterior Night in Whitehorse - Triple room
+ $269.00
Sledding Tour and Husky Experience
+ $274.00
Noche Post Extra en Whitehorse - Hab. Doble
+ $269.00
Total satisfaction guarantee, in less than 24 hrs
+ $30.00
1 extra day Northern Lights winter clothing
+ $14.00
Extra day winter clothing Arctic winter
+ $23.00
Insurance for your experience
+ $30.00
Protect yourself in case of COVID during your trip
+ $80.97
Experience Type
Small Group
You'll be accompanied by a small group of travelers just like you.
Age range
Min: 7 / Max: 65
Children from 7 to 17 years old must be accompanied by an adult at the time of travel.
There will be challenging activities such as hiking, biking, canyoning and trekking, but you're also going to have other means of transportation and relaxed moments to just chill.
Accomodation level
Medium
This accommodation includes essential services like a hot shower, electricity, and a nice and comfy bed.
There are several physical activities that last from 2 to 6 hours in easy terrains, low altitude flats, or water experiences. Please ask if you're not sure this applies to you.
No reviews available
Be the first to tell us about your experience!
What is the best season for this adventure?
How is the weather in this experience?
Where does the experience start? Will you pick me up at the airport or hotel?
Are there any medical or vaccination requirements?
What happens if I get sick or injured during the trip and I can't go on?
What currency do you recommend I bring? Where can I change?
What is not included in this experience? Are there any extra expenses?
If it's a group experience, what's the size of the tour groups?
Do I have free time during the activities of the experience?
What recommendations are there for days off?
If meals are included, what's the menu going to be like?
What's the average price of a meal?
How are the accommodations within this adventure? Which are the hotels?
What happens if I'm traveling by myself? Is it possible?
What is the minimum age? Does the price change for minors?
If I arrive a day early or leave a day late, where can I stay?
Will I have internet and/or phone coverage, as well as Wifi?
Will I be able to charge my electronics?
What voltage is used, do I need an adapter?
What time can I arrive on day 1?
What time will we finish on the last day?
What physical condition do I need to complete this experience?
Do I need travel insurance? What should my policy cover?
Do I need any special equipment? What kind of clothing do I need?
What size backpack or suitcase do you recommend I bring?
Do I need a visa to enter the country?
Does it include international flights to reach the destination?
What conditions should I take into account to visit Canada?
What is the recommendation for passengers who exceed the maximum age?
Can minors enter the Hot Springs?
What activities require booking in advance?
Select a country to define if the visa is required