5 days tour
Northern Lights In Canada
$ 1,185 .76 USD
Total price per person
Reserve with $271.68
Whats included?
Itinerary
Extras
Is this for me?
FAQ's
Introductory meeting.
We will introduce you to the tour and this beautiful place.
Transportation
To/From the airport to your hotel.
Rides to Activities
To/From the Aurora Borealis and Hot Springs.
Snacks and Drinks
During the Aurora, we will always have snacks, hot chocolate and tea.
Hot Springs entrance.
To relax the body and have an excellent time.
Wild Preserve entrance.
Where you'll have an unique nature contact.
Whitehorse city tour
To get deeper insight on this beautiful city.
4 Guided aurora tour
Each night you will be accompanied by a guide.
Lodging for 4 nights
In Whitehorse, in a 3.5 star hotel or higher.
Expert guides
Local English speaking guides
First aid
First aid kit, we are always ready for any emergency.
Start planning your experience
Itinerary of your trip Northern Lights In Canada
Day 1

Welcome to Whitehorse

Welcome to Whitehorse

Upon arrival at the Whitehorse Airport, a tour representative will be waiting for you. He/she will be holding a sign with your name. The available schedule for airport pick up is from 8:30 am to 8:30 pm.

Afterwards, you get the transfer to your hotel in downtown Whitehorse. The hotel is within walking distance of restaurants, banks and shops. We will have an introductory meeting. You will also have time to try on winter clothes (optional in case of renting them), go shopping and dine on your own.

Note: If you are unable to identify the tour representative at the airport, please contact us on the emergency number that will be provided after booking.

Timings are approximate and may change in destination.

Accommodation: 3.5 star or similar hotel in downtown Whitehorse.

Meals: Not included.

Day 2

Whitehorse City Tour

Whitehorse City Tour

At 10 am we will pick you up at the hotel to start the city tour. You will get to see the train station of the White Pass and Yukon Route. We will also visit the following places: Log Skyscraper, Log Church, Sternwheeler SS Klondike, Fish ladder and Schwatka Lake.

Meals: Not included.

Day 3

Wild Preserve of Yukon - Eclipse Nordic Hot Springs

Wild Preserve of Yukon - Eclipse Nordic Hot Springs

At 10 am we will pick you up at the hotel and depart from Whitehorse, driving approximately 30 km to the nature reserve of Yukon. We will have an excellent walk and guided tour with great opportunities to see and photograph wildlife in their natural habitat. Afterwards, we will take you to the Eclipse Nordic Hot Springs where you will have access to the hot water pools to relax and enjoy the winter landscape while you are not cold.

Note: Due to the alcohol sale inside the hot springs, minors under 19 years of age are not allowed to enter the establishment, so if they travel with people 18 years of age or younger, a responsible adult will have to accompany them back to the hotel in Whitehorse .
Available on this trip
🤩 Total satisfaction or your money back*
🤑 Months without interest without card, set aside and pay whenever you want*
✈️ Book with an open date and make changes without consequences*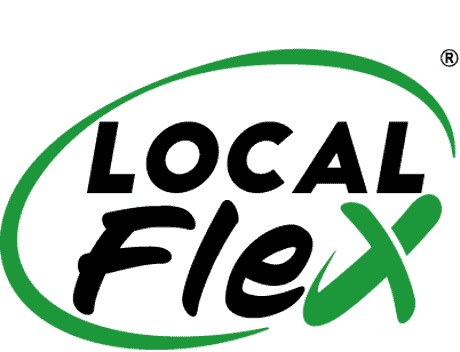 Tour leaving from Whitehorse
Whitehorse is the largest city in northern Canada. It was named after the White Horse Rapids for their resemblance to the mane of a white horse, before the river was dammed. According to Guinness World Records, it is the city with the least air pollution in the world.
Single room for 4 nights.
+ $276.00
Dog sledge with snow (from Dec. to March)
+ $228.00
Dog sledge without snow (from Aug.to Nov.)
+ $142.00
Extra previous night in Whitehorse - SLG or DBL
+ $140.00
Extra night later in Whitehorse - SGL or DBL
+ $140.00
Half Day tour in snowmobile (Dec. to March)
+ $229.00
Extra previous night - TPL or QUAD
+ $175.00
Extra posterior night in Whitehorse - TPL or QPL
+ $175.00
Child from 5 to 11 years old with 2 adults
+ $612.10
Total satisfaction guarantee, in less than 24 hrs
+ $30.00
1 extra day Northern Lights winter clothing
+ $14.00
Extra day winter clothing Arctic winter
+ $23.00
Winter Clothing Rental, Northern Lights package
+ $145.00
Winter Clothing Rental, Arctic Winter package
+ $280.93
Sledding Tour and Husky Experience
+ $274.00
Insurance for your experience
+ $30.00
Protect yourself in case of COVID during your trip
+ $80.97
There will be challenging activities such as hiking, biking, canyoning and trekking, but you're also going to have other means of transportation and relaxed moments to just chill.
Experience Type
Small Group
You'll be accompanied by a small group of travelers just like you.
Almost everyone is fit for these activities. Every hike or physical exercise last less than 30 minutes, such as paragliding and horseback riding. Please ask about specific conditions.
Accomodation level
Medium
This accommodation includes essential services like a hot shower, electricity, and a nice and comfy bed.
Age range
Min: 5 / Max: 60
No reviews available
Be the first to tell us about your experience!
Which is the best month to see the Northern Lights?
Is it 100% sure that I will be able to see Northern Lights?
How is the weather in this adventure?
How do I get to WhiteHorse?
How much extra money do you recommend to take for extra expenses?
Which is the hotel where I'm going to spend the nights?
Do you have special fares for children?
Where does the experience begin? Will you pick me up at the airport or hotel?
Which currency should I take? Where can I exchange money?
Do I have free time during the activities?
What recommendations are there for free days?
If the experience does not include meals, what is the average price for each?
Is there an individual supplement if I travel alone?
Where can I stay if I get there a day before or leave a day after?
Within what schedule will the tour finish on the last day?
What type of clothes/gear do I need?
What happens if I get sick or injured and can't continue?
What is the size of the groups?
Will there be phone coverage and/or Wifi?
Which is the voltage? Do I need an adaptor?
At what time should I get there on the first day?
What conditions should I take into account to visit Canada?
Select a country to define if the visa is required