Magic Islands Of Greece
13 days tour of Greece
Available on this trip
🤩 Total satisfaction or your money back*
🤑 Months without interest without card, set aside and pay whenever you want*
✈️ Book with an open date and make changes without consequences*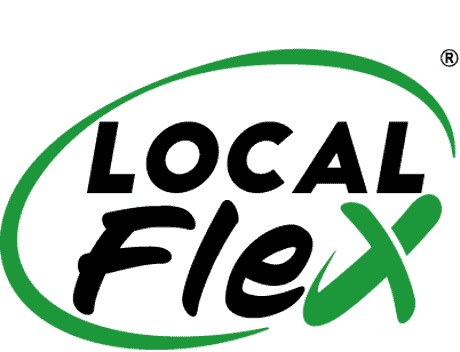 Whats included?
Itinerary
Extras
Is this for me?
FAQ's
Accommodation in Athens
03 nights of accommodation Hotel Golden City (3 stars) o similar
Accommodation in Mykonos
03 nights of accommodation Hotel Pelican Town (3 stars) o similar
Accommodation Santorini
03 nights of accommodation Hotel Kamari Beach (3 stars) o similar
Accommodation in Crete
03 nights of accommodation Hotel Marin Dream (3 stars) o similar
Entrance fees
Only includes entrance to Acropolis
Sightseeing tour Athens
Guided sightseeing tour in Athens
Transfers
All land transfers mentioned in the itinerary
Ferry Piraeus - Mykonos
Regular Ferry tickets from Pireo to Mykonos (Economy class)
Ferry Mykonos - Santorini
Fast Ferry tickets from Mykonos to Santorini
Ferry Santorini - Crete
Fast Ferry tickets from Santorini to Crete
Not included:
International flights
Does not include international flights
Domestic flights
Domestic flight not included from Crete to Athens or Athens to Crete
Hotel taxes
Does not include hotel taxes, see FAQ's for more information
Expenses not included
Does not include personal expenses, tips, insurance.
Accompanying guide
Does not include accompanying guide
Start planning your experience
Itinerary of your trip Magic Islands Of Greece
Arrival in Athens

You arrive at Athens International Airport - Eleftherios Venizelos (ATH) and start this amazing experience in Greece.

Upon arrival you have the transfer to the hotel. The transport will wait for you at the airport a duration of 2 hours from the landing time of your flight. If you experience changes by the airline or delays in receiving your baggage, you must contact the emergency number to avoid losing it. In case of failure to notify, the transfer to the hotel must be on your own taking a taxi from the airport.

The transfer staff speak Greek and sometimes English, very few people speak Spanish in Greece, if you have problems in communication you can contact the emergency team by phone.

After check-in you will have the rest of the day free to rest or start enjoying Athens at your own pace.

The tour does not include an accompanying guide, however at your arrival an operator will assist you and provide you with the necessary information, as well as his phone number so that you can contact him in case of any doubt or emergency.

Athens is the capital of Greece and currently the largest, most important and populated city in the country.

Meals: No.

Accommodation: Hotel Golden City (3 stars) or similar. - Private double room.

Note: Check-in at the hotel is available from 2:00 pm. Itinerary times are approximate.

Note: To offer better quality services, the itinerary could be operated upside down. This information will be confirmed from 45 to 30 days before the start of your experience through the chat by the operator. You must send the itinerary of your flights (domestic and international) 21 days before the start of your experience.

Note: It is only possible to make 1 reservation per room.

Day 2

Ferry from Athens to Mykonos - Free afternoon Mykonos

Ferry from Athens to Mykonos - Free afternoon Mykonos

You start the day with a delicious breakfast at the hotel and get ready to head to the port of Piraeus to take the ferry to Mykonos.

Ferrys usually leave early, so if you don't have time to have breakfast at the hotel, ask the operator for the take-away option.

Duration of approximately 5 hours.

Mykonos - Free day

After breakfast, you will have the day completely free to explore the island on your own.

Mykonos is one of the most beautiful places in the Mediterranean and one of the most famous Greek Islands, it is the destination chosen by celebrities, partygoers, cruise ships, tourists in search of sun and beautiful beaches.

Known as Greek Ibiza, here you will find beaches with crystal clear waters, a beautiful capital, and a lot of other attractions that will make you spend an unforgettable holiday.

We recommend visiting the city of Chora and the church of Paraportiani (not included).

Meals: Breakfast

Accommodation: Hotel Pelican Town (3 stars) or similar - Private double room.

Note: Itinerary schedules are approximate.
Tour leaving from Athens
Athens is the capital of Greece, and it is one of the cities with a huge cultural history. In its origins the inhabitants believed it was ruled by the Gods of the Olympus; the Acropolis is the hill where the temples dedicated to this god were located, the most important of these temples is the Parthenon.
Individual supplement (mandatory)
+ $949.00
Upgrade your accommodation to 4* DBL room
+ $667.00
Upgrade your accommodation to 4* SGL room
+ $2,117.00
Total satisfaction guarantee, in less than 24 hrs
+ $30.00
Insurance for your experience
+ $78.00
Protect yourself in case of COVID during your trip
+ $84.13
There will be challenging activities such as hiking, biking, canyoning and trekking, but you're also going to have other means of transportation and relaxed moments to just chill.
Accomodation level
Medium
This accommodation includes essential services like a hot shower, electricity, and a nice and comfy bed.
Experience Type
Small Group
You'll be accompanied by a small group of travelers just like you.
There are several physical activities that last from 2 to 6 hours in easy terrains, low altitude flats, or water experiences. Please ask if you're not sure this applies to you.
Age range
Min: 1 / Max: 75
No reviews available
Be the first to tell us about your experience!
What is the best season for this adventure?
How is the weather in this experience?
Where does the experience start? Will you pick me up at the airport or hotel?
Are there any medical or vaccination requirements?
What if I get sick or hurt on the trip and can't continue?
What currency do you recommend I take, where can I change?
What does this experience not include? What extra expenses are there during the
If the experience is in groups, how big are the groups?
Do I have free time during experience activities?
What recommendations are there for free time?
If the experience includes meals, how are the dishes?
What is the average price of meals not included?
How are the accommodations within this adventure? What is the name of the hotel?
What is the minimum and maximum age? Does the price change for minors?
If I travel with minors, how should I book?
If I arrive a day early or leave a day later, where can I stay?
Will I have internet and/or phone coverage as well as Wi-Fi?
Will I be able to charge my electronics?
What voltage is used, do I need adapter?
What time can I arrive by day 1?
What time do we finish on the last day?
What physical condition do I need to complete this experience?
Do I need travel insurance? What should my policy cover?
Do I need any special equipment? What kind of clothes do I need?
What size backpack or suitcase do you recommend me to bring?
Do I need a visa to enter the country?
Does it include international flights to reach the destination?
How are the triple rooms?
How is the internal transport?
What is the amount to be paid for municipal fees?
Select a country to define if the visa is required