7 days tour
Madrid And Picos De Europa, Winter Route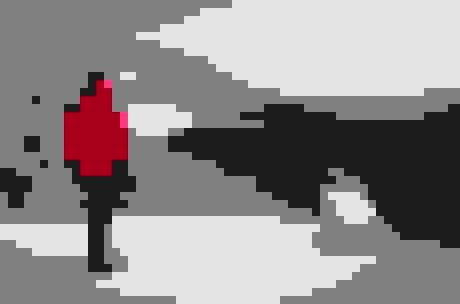 Whats included?
Itinerary
Extras
Is this for me?
FAQ's
Transportation
Transportation in a private van for 8 people (From Day 3 to 7).
Accommodation in Madrid
3 night double share room at Hostel Madrid Sol or similar.
Accommodation C. de Onis
3 Nights double share room at La Pasera Hotel or similar.
Mountain guide
Mountain guide titled, Spanish language.
Trekking gear
Snowshoes and poles.
Some meals
3 breakfasts and 2 dinners.
Tour in Madrid
Half Day walking tour in Madrid visiting spots of interest.
Start planning your experience
Itinerary of your trip Madrid And Picos De Europa, Winter Route
Airport - Madrid

Arrive at the Madrid - Barajas International airport and transfer to your hotel in Madrid where your reservation will be ready. This day is completely free for your arrival and rest.

Accommodation: Hostel Sol Madrid or similar. Shared room.

Meals: Not included.

Note: The transfer is on your own, it is very simple, you can do it by Taxi or by taking the XX truck routes. If you have any questions, you can contact your guides before or on the day of your arrival.

Madrid - Day Tour

The guide will go through you to your hostel and begin the pedestrian visit through the main parks of Madrid. Starting at the Temple of Debod, where we can walk through the Parque del Oeste to the Botanical Garden on the Paseo del Prado. We will have the possibility to stop at some antique shop in El Rastro. The walk lasts 3 hours and will help you to get to know the area near your hotel in a general way so that you can continue the afternoon if you wish on your own by walking around Madrid. Rest of the afternoon free.

Accommodation: Hostel Sol Madrid or similar. Shared room.

Meals: Not included.

Day 3

Madrid – Cangas de Onís.

Madrid – Cangas de Onís.

Free morning to continue touring this wonderful city at our own pace. At 3:30 we will have to be ready at the hotel reception with our luggage to wait for the guide. We will take the A1 highway in the direction of Burgos, during the journey of approximately 5 hours we will be able to appreciate the change of weather as we approach Asturias. We will make a brief stop to buy some food or go to the bathroom. Arrival at approximately 9 PM to check in at the hotel and rest inside the rustic hotel in Cangas de Onís. This transfer will take us around 5 hours.

Accommodation: Rural Hotel accommodation in a private double room.

Meals: Not included.
Available on this trip
🤩 Total satisfaction or your money back*
🤑 Months without interest without card, set aside and pay whenever you want*
✈️ Book with an open date and make changes without consequences*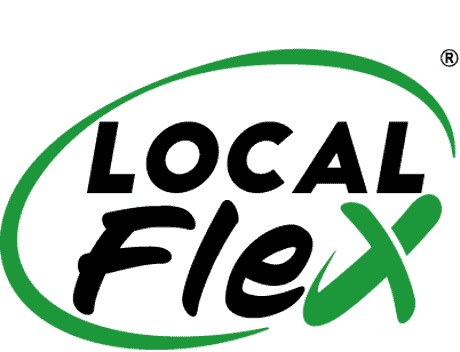 Tour leaving from Madrid
Spain's capital and one of the most visited cities in Europe by international travelers. Known for its museums (art triangle), history, cultures, and nightlife.
Optional Single Supplement (private room)
+ $330.00
Minor from 12 to 16 years old (with 2 ADL)
+ $859.00
Mandatory supplement Dic. 27th departure
+ $212.00
Optional Upgrade to 3* Hotel in Madrid
+ $84.00
Total satisfaction guarantee, in less than 24 hrs
+ $30.00
Insurance for your experience
+ $42.00
Protect yourself in case of COVID during your trip
+ $80.97
This experience includes physical activities such as hiking, trekking, biking, and canyoning. You'll always be on the move and mostly walking.
Accomodation level
Medium
This accommodation includes essential services like a hot shower, electricity, and a nice and comfy bed.
Experience Type
Small Group
You'll be accompanied by a small group of travelers just like you.
There are several physical activities that last from 2 to 6 hours in easy terrains, low altitude flats, or water experiences. Please ask if you're not sure this applies to you.
Age range
Min: 12 / Max: 75
Age range allowed for this experience. Underaged must be accompanied by an adult.
Age range
Min: 1 / Max: 99
Experience allowed to all ages.
No reviews available
Be the first to tell us about your experience!
How is the weather in this experience?
Do I need any specific medical records or vaccination?
What happens if I get sick or injured during the trip and I can't go on?
Which currency do you recommend to bring?
If it's a group experience, what's the size of the tour groups?
Do I have any spare time during the activities of the experience?
What happens if I'm traveling by myself? Is it possible?
What's the voltage there? Do I need an adaptor and/or converter?
In what physical condition should I be to go on this adventure?
Do I need a travel insurance? What should the insurance cover?
What clothes and/or gear should I take with me?
When is the best season to go on this adventure?
Where does the adventure begin? Will you pick me up at the airport or hotel?
What is not included in this experience? Are there any extra expenses?
If meals are not included, what's the average price of each meal?
If meals are not included, what's the average price of each meal?
What type of accommodation does this adventure include? Which are the hotels?
What's the minimum age required? Is the price the same for underaged?
If I get there a day before or leave a day after, where can I stay?
Is there Wifi and/or Internet and cellphone coverage?
Will I be able to charge my electronic devices?
What's the arrival schedule for day 1?
At what time does the experience finish the last day?
Select a country to define if the visa is required