7 days tour
Wild Chihuahua: Copper Canyon And Tarahumara Caves
$ 1,281 .03 USD
Total price per person
Reserve with $263.58
Whats included?
Itinerary
Extras
Is this for me?
FAQ's
Accommodation
6 nights of accommodation in 3* hotels
Tours
Tour and entrance to the sites described in the itinerary.
Meals
6 breakfasts, 2 lunches and 2 dinners
Train tickets
Chepe express train tickets, tourist class
Airport Transportation
Transportation upon arrival and departure to Los Mochis International Airport
Not included:
Does not include drinks
Only food described in this itinerary.
Flights not included
It does not include international or domestic flights.
Extra expenses
Personal expenses such as meals, tips, souvenirs, among others.
Start planning your experience
Itinerary of your trip Wild Chihuahua: Copper Canyon And Tarahumara Caves
Day 1

Arrival in Los Mochis

Arrival in Los Mochis

Upon your arrival in Los Mochis, you take the transfer from the Los Mochis International Airport to the accommodation in El Fuerte, Sinaloa. Depending on the time of your arrival, you have the rest of the day free to enjoy the hotel facilities.

Meals: Not included

Accommodation: Hotel La Choza or similar in double occupancy.

Note: You must arrive in Los Mochis before 2 pm.

Note: Itinerary times are approximate.

Day 2

Departure from El Fuerte - Cerocahui

Departure from El Fuerte - Cerocahui

You enjoy the breakfast that you have included this day, then at approximately 9:30 you will take the transfer from the hotel to the train station.

They will start boarding the famous Chepe Express train (tourist category) at 10:20 am, and they will begin the journey towards Bahuichivo.

Upon arrival at the Bahuichivo station, continue with the transfer to the town of Cerocahui (duration of the transfer approximately 35 minutes).

Day 3

Cerocahui - Divisadero

Cerocahui - Divisadero

After breakfast, you will have a panoramic tour of the Cerro del Gallego, also of the Urique Canyon, which is 7,500 feet high.

This is one of the most famous viewpoints for the views it offers. (duration of the tour approximately 3 hours).
Available on this trip
🤩 Total satisfaction or your money back*
🤑 Months without interest without card, set aside and pay whenever you want*
✈️ Book with an open date and make changes without consequences*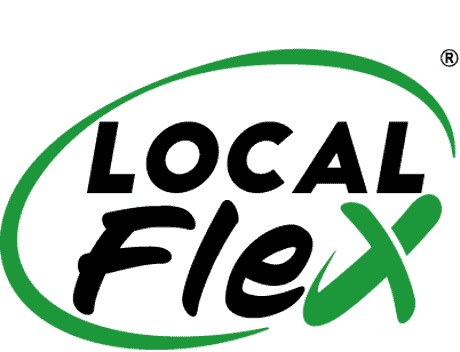 Tour leaving from Los Mochis
Los Mochis is a city located in the Mexican state of Sinaloa. This is the starting point for the tour in the famous train called "El Chepe". In Los Mochis, you can go on ecotourism activities, visit museums, and eat delicious seafood.
Kids (4 to 10 years) Cat. 3* - Low season
+ $654.34
Walking tour at El Fuerte
+ $20.92
Gallego Hill Tour
+ $40.16
Hike to the Huicochi Waterfall
+ $25.10
Cableway at the Copper Canyon
+ $29.29
Total satisfaction guarantee, in less than 24 hrs
+ $30.00
Kids (4 to 10 years old) Cat. 3* - Medium season
+ $679.51
Minors (4 to 10 years) Cat. 3* - High season
+ $717.55
Raft ride in El Fuerte El Fuerte
+ $37.66
Minors (4 to 10 years) Cat. 4* - Low season
+ $312.82
Minors (4 to 10 years) Cat. 4* - Medium season
+ $376.84
Minors (4 to 10 years) Cat. 4* - High season
+ $452.93
Insurance for your experience
+ $42.00
There will be challenging activities such as hiking, biking, canyoning and trekking, but you're also going to have other means of transportation and relaxed moments to just chill.
Accomodation level
Medium
This accommodation includes essential services like a hot shower, electricity, and a nice and comfy bed.
Experience Type
Small Group
You'll be accompanied by a small group of travelers just like you.
There are several physical activities that last from 2 to 6 hours in easy terrains, low altitude flats, or water experiences. Please ask if you're not sure this applies to you.
Age range
Min: 4 / Max: 65
Age range allowed for the experience. Underaged must be accompanied by adults.
No reviews available
Be the first to tell us about your experience!
When is the best season to go on this adventure?
How is the weather in this experience?
Where does the adventure begin? Will you pick me up at the airport or hotel?
Do I need any specific medical records or vaccination?
What happens if I get sick or injured during the trip and I can't go on?
Which currency do you recommend to bring?
If it's a group experience, what's the size of the tour groups?
Do I have any spare time during the activities of the experience?
Do you have any suggestions on what to do on my spare days there ?
If meals are included, what's the menu going to be like?
If meals are not included, what's the average price of each meal?
What type of accommodation does this adventure include?
What happens if I'm traveling by myself? Is it possible?
What's the minimum age required? Is the price the same for underaged?
If I get there a day before or leave a day after, where can I stay?
Is there Wifi and/or Internet and cellphone coverage?
Will I be able to charge my electronic devices?
What's the voltage there?
What's the arrival schedule for day 1?
At what time does the experience finish the last day?
In what physical condition should I be to go on this adventure?
Do I need a travel insurance? What should the insurance cover?
What clothes and/or gear should I take with me?
What's the suggested baggage/backpack size?
Select a country to define if the visa is required