9 days tour
California Dreamin'
$ 2,250 .00 USD
Total price per person
Reserve with $282.00
Whats included?
Itinerary
Extras
Is this for me?
FAQ's
Lodging in Los Angeles
03 nights in a 3* hostel HI Santa Monica or similar
Lodging in Santa Cruz
02 nights in a 3* hostel HI Santa Cruz or similar
Lodging in San Francisco
03 nights in a 3* hostel HI San Francisco Downtown or similar
Local guide
Professional English guide at all times.
Transportation
Local transport, train and bus.
Not included:
Meals
Breakfasts, lunches, dinners and drinks
Does not include flights
Domestic and international flights
Does not include transfer
Arrival and departure transfers
No extra expenses
Does not include personal expenses such as souvenirs.
Start planning your experience
Itinerary of your trip California Dreamin'
Day 1

Arrival in Los Angeles

Arrival in Los Angeles

You have arrived in Los Angeles!

In addition to being one of the largest and most touristic cities in the United States, it is made up of several neighborhoods, in which there are endless fascinating activities that you can do in your spare time.

You must arrive on your own to the hostel, if you arrive very early in the morning you will have enough time to relax and go for a walk.

Try to be ready at 5pm for the pre-trip briefing (approximately 5pm).

After the briefing, they will meet for a walk on the beach at sunset.

Meals: Not included

Accommodation: Los Angeles HI Santa Monica or similar

Note: If you arrive early take into consideration that check-in is at 3pm.

Note: Itinerary times are approximate.

Los Angeles

In the morning you head to the beach to take a special sand volleyball class.

Once the activity on the beach is over, you will have free time to do some activities on your own.

We suggest you eat brunch at Perry's Café, skate along the boardwalk, visit Venice Beach, a beach with a bohemian atmosphere.

Los Angeles

You have this day totally free so you can visit the Theme Parks on your own: Disneyland or Universal Studios.

A curious fact that you should know is, Disneyland California is the only theme park of the company whose design was supervised by Walt Disney himself.

In case you choose not to go to a theme park, there will be a completely local and optional activity called "Heal the Bay", this means that you will be volunteering and helping to clean up the coast.

Note: You must book tickets to each of these sites in advance. Keep in mind that it takes 1.5 - 2 hours to get to the parks using public transport. We suggest using Uber or Lyft and splitting the cost

(approximately 25 to 40 USD roundtrip each)

Note: If you choose to be a volunteer, you must notify your guide by chat or when you arrive at your destination, so that they can contemplate you in this activity.

Meals: Not included

Accommodation: Los Angeles HI Santa Monica or similar.

Note: Itinerary times are approximate.
Available on this trip
🤩 Total satisfaction or your money back*
🤑 Months without interest without card, set aside and pay whenever you want*
✈️ Book with an open date and make changes without consequences*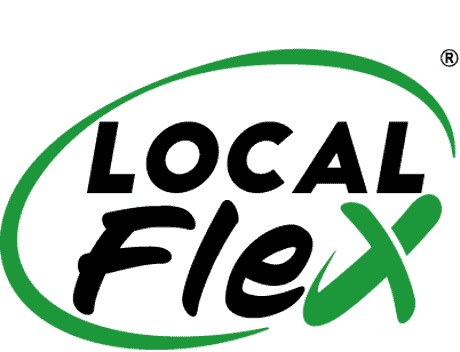 Tour leaving from Los Angeles
Los Angeles is a city located in southern California, known worldwide for being the film and television center of the United States, also, every year it attracts tourists from all over the world willing to enjoy an unforgettable tour of the walk of fame, Hollywood Boulevard and more.
SGL room upgrade
+ $1,451.29
DBL room upgrade
+ $405.33
Total satisfaction guarantee, in less than 24 hrs
+ $30.00
Extra previous night in Los Angeles - Shared room
+ $88.92
Post Extra Night in San Francisco - Shared Room
+ $110.56
Insurance for your experience
+ $54.00
Protect yourself in case of COVID during your trip
+ $80.97
This experience includes physical activities such as hiking, trekking, biking, and canyoning. You'll always be on the move and mostly walking.
It's all about adventure, it includes camping or staying at local people houses. You may have to share bathrooms and there mostly won't be electricity. This is the real deal.
Experience Type
Small Group
You'll be accompanied by a small group of travelers just like you.
Physical Rating
Challenging
Long and challenging experience. You'll be required to have good physical fitness to go on it. In some of these activities you'll need previous experience on similar activities.
Age range
Min: 18 / Max: 35
This experience is exclusive for travelers from 18 years old, ID must be showed.
No reviews available
Be the first to tell us about your experience!
What is the best season to do this adventure?
What is the weather like in this experience?
Where does the experience begin? Will they pick me up at the airport or hostel?
Are there any medical or vaccination requirements?
What happens if I get sick or injured on the trip and cannot continue?
What currency do you recommend I carry? Where can I change?
What does this experience not include?
If the experience is in groups, what size are the groups?
Do I have free time during the activities of the experience?
What recommendations are there for days off?
If the experience includes meals, what are the dishes like?
What is the average price of meals not included?
How are the lodgings of this adventure? What is the name of the hostel?
What happens if I travel alone? It's possible?
What is the minimum and maximum age? Does the price change for minors?
If I arrive a day earlier or leave a day later, where can I stay?
Will I have internet and/or telephone coverage, as well as Wi-Fi?
Will I be able to charge my electronic devices?
What voltage is used, do I need an adapter?
Within what time can I arrive for day 1?
What time will we finish on the last day?
What physical condition do I need to complete this experience?
Do I need travel insurance? What should my policy cover?
Do I need any kind of special equipment? What kind of clothes do I need?
Do I need a visa to enter the country?
Does it include international flights to reach the destination?
Can you bring some kind of Drone to this experience?