Jewels Of Italy
7 days tour of Italy
Available on this trip
🤩 Total satisfaction or your money back*
🤑 Months without interest without card, set aside and pay whenever you want*
✈️ Book with an open date and make changes without consequences*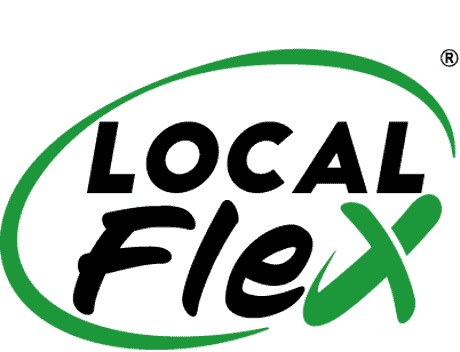 Whats included?
Itinerary
Extras
Is this for me?
FAQ's
Accommodation Milan
01 night Hotel Best Western Madison (4 stars) o similar
Accommodation Venecia
01 night Hotel Russott (Mestre) (4 stars) o similar
Accommodation Florencia
01 night Hotel Raffaello (4 stars) o similar
Accomodation Roma
03 nights Grand Hotel Fleming (4 stars) o similar
Meals
6 buffet breakfasts
Guide
Spanish speaking professional guide.
Internal Transfers
All transfers by air-conditioned bus.
Airport Transfers
Transfers Airport - Hotel in Milan (only on day 1).
Not included:
Flights not included
International and/or domestic flights not included.
Expenses not included
Does not include personal expenses, tips, insurance.
Entrance fees
Entrance fees to sites of interest not included.
Start planning your experience
Itinerary of your trip Jewels Of Italy
Arrival in Milan

Arrive at the Milan-Malpensa International Airport (MXP) and start this incredible experience in Italy.

Upon arrival you have the transfer to the hotel. The transport will wait for you at the airport for 2 hours from the landing time of your flight. If you suffer changes by the airline or delays in receiving your baggage, you must contact the emergency number to avoid losing it.

After check-in you will have the rest of the day free to rest or start enjoying Milan at your own rhythm

Milan is known as the economic and industrial capital of Italy. The city is notable for having the Pinacoteca de Brera (one of the largest museums in Europe, known as the Italian brother of the Louvre), being the place where the masterpiece of Leonardo da Vinci is located: "The Last Supper" and various Romanesque monuments (especially churches and cathedrals)

Meals: No.

Accommodation: Hotel Best Western Madison (4 stars) or similar - Private double room.

Note: Check-in at the hotel is available from 2:00 pm. Itinerary times are approximate. You can see the emergency contact on the FAQ's section.

Day 2

Milan - Free time - Venice

Milan - Free time - Venice

You start the day with a delicious breakfast at the hotel and get ready to have the morning free in Milan, capital of Lombardy, of the Italian industrial and fashion, to know the Plaza de la República, Porta Nuova, La Scala Theatre and Plaza del Duomo, where you will find its beautiful Gothic-style cathedral and the Galleria Vittorio Emmanuelle (not included).

Day 3

Venice - Panoramic tour - Florence

Venice - Panoramic tour - Florence

After breakfast and you will meet the group to leave towards the Tronchetto, where you will embark towards the Plaza de San Marcos.

You will begin the panoramic tour on foot through this unique city built on 118 islands with romantic bridges and canals, admiring the magnificent facade of the Basilica of San Marcos, its Bell Tower, Ducal Palace, the famous Bridge of Sighs.

At the end of the visit, you will have free time, you can take an optional gondola ride through the canals and an exclusive navigation through the Venetian Lagoon (not included).
Minor (0 - 3 años)
+ $0.00
Minor (4 to 6 years and 11 months)
+ $763.00
Half board supplement
+ $71.00
Previous extra in Milan, SGL room
+ $219.00
Extra posterior night in Roma, SGL room
+ $219.00
Extra previous night in Milan, DBL room
+ $228.00
Extra posterior night in Roma, DBL room
+ $228.00
Transfer Hotel - Apt. in Rome - Daytime 1 or 2 pax
+ $120.00
Transfer Hotel - Apt. in Rome - Nocturne 1 o 2 pax
+ $144.00
Extra night in Milan, in Hab. TPL
+ $266.00
Extra night in Rome, Hab. TPL
+ $266.00
Total satisfaction guarantee, in less than 24 hrs
+ $30.00
Insurance for your experience
+ $42.00
Protect yourself in case of COVID during your trip
+ $84.13
There will be challenging activities such as hiking, biking, canyoning and trekking, but you're also going to have other means of transportation and relaxed moments to just chill.
Accomodation level
Medium
This accommodation includes essential services like a hot shower, electricity, and a nice and comfy bed.
Experience Type
Small Group
You'll be accompanied by a small group of travelers just like you.
There are several physical activities that last from 2 to 6 hours in easy terrains, low altitude flats, or water experiences. Please ask if you're not sure this applies to you.
Age range
Min: 1 / Max: 75
No reviews available
Be the first to tell us about your experience!
What is the best season for this adventure?
How is the weather in this experience?
Where does the experience start? Will you pick me up at the airport or hotel?
Are there any medical or vaccination requirements?
What if I get sick or hurt on the trip and can't continue?
What currency do you recommend I bring? Where can I change?
What does this experience not include? What are the extra costs during the tour?
If the experience is in groups, how big are the groups?
Do I have free time during experience activities?
What recommendations are there for days off?
If the experience includes meals, how are the dishes?
What is the average price of meals not included?
How are the accommodations of this adventure? What is the name of the hotel?
What is the minimum and maximum age? Does the price change for minors?
If I travel with minors, how should I book?
Will I have internet and/or phone coverage as well as Wi-Fi?
Will I be able to charge my electronics?
What voltage is used, do I need adapter?
What time can I arrive by day 1?
If I arrive a day early or leave a day later, where can I stay?
What time do we finish on the last day?
What physical condition do I need to complete this experience?
Do I need travel insurance? What should my policy cover?
Do I need any special equipment? What kind of clothes do I need?
What size backpack or suitcase do you recommend me to bring?
Do I need a visa to enter the country?
Does it include international flights to reach the destination?
How are the triple rooms?
How is the internal transport?
Select a country to define if the visa is required