Jewels Of Europe
13 days tour of Spain, France
Available on this trip
🤩 Total satisfaction or your money back*
🤑 Months without interest without card, set aside and pay whenever you want*
✈️ Book with an open date and make changes without consequences*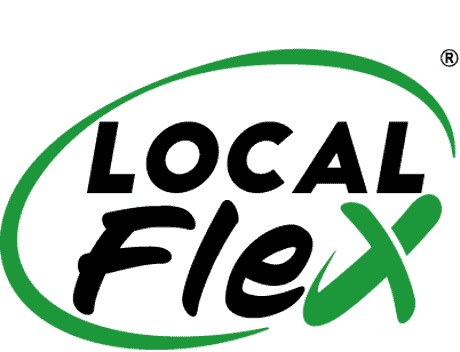 Whats included?
Itinerary
Extras
Is this for me?
FAQ's
Accommodation Barcelona
02 nights Renaissance Barcelona Fira (4 stars) or similar.
Accommodation Nice
01 night Hotel Ibis Nice Promenade des Anglai (3 stars) or similar.
Accommodation Rome
03 nights Hotel Marc' Aurelio (4 stars) or similar.
Accommodation Florence
01 night Hotel Mirage (4 stars) or similar.
Accommodation Venice
01 night Holiday Inn Venice (Marghera) (4 stars) or similar.
Accommodation Zurich
01 night Movenpick Zurich (Regensdorf) (4 stars) or similar.
Accommodation Paris
03 nights Ibis Styles Paris Meteor Avenue d'Italie (3.5 stars) or similar.
Buffet Breakfast
It usually consists of: juice, coffee, fruit, egg, bread, cold meats and cereals
Guide
Professional Spanish-speaking guide.
Internal Transfers
All transfers by air-conditioned bus.
Airport Transfers
Transfers Airport - Hotel in Barcelona. (only day 1).
Not included:
Flights not included
International and/or domestic flights are not included.
Expenses not included
Personal expenses, tips, insurance not included.
Entrance Fees
Entrance fees to sites of interest not included.
Start planning your experience
Itinerary of your trip Jewels Of Europe
Day 1

Arrival in Barcelona

Arrival in Barcelona

The day is exclusive for your arrival in Barcelona, capital of the autonomous community of Catalonia, known as the cosmopolitan city of the region.

Meet your guide who will be waiting for you at the Josep Tarradellas Barcelona - El Prat International Airport (BCN) for the transfer to your hotel.

Check-in and have the rest of the day free, according to the time of arrival in the city you have time to start discovering a bit on your own or rest to adapt to the time change.

Note: Check-in at the hotel is available from 2:00 pm onwards.

Meals: No.

Accommodation: Renaissance Barcelona Fira Hotel (4 stars) or similar - Private double room.

Note: During the celebration of Fairs, Congresses and Vinitech, accommodation could be diverted to towns near Barcelona.

Note: About Airport Transfers- Hotel and Hotel- Hotel should be considered the following: Our provider can only operate services 2 days before and two days after, only one arrival transfer can be given, either airport - hotel or hotel- hotel. If you arrive within those two days and book the nights prior to your experience on your own, you can choose whether to take the airport or hotel. If you arrive within those two days and book the nights prior to your experience on your own, you can choose whether to take the airport or hotel. For security our provider does not make transfers to and from establishments that are not hotels either apartments for rent by platform or private address or hotels that are outside the periphery of the city.

Note: This experience includes buffet breakfasts served at the hotel, which usually include: eggs, cold meats, fruits, vegetables, bread, yogurt and cereals, juices and coffee.

Day 2

Panoramic Tour Barcelona - Free Afternoon

Panoramic Tour Barcelona - Free Afternoon

Start the day with a nutritious breakfast to fill you up with energy and then get ready to enjoy a tour aboard a double-decker coach with an audio guide. During the tour, you will visit, admire and learn about the most emblematic places in Barcelona.

Have the opportunity to intercalate 3 different routes, including Plaza Catalunya, MACBA, Paseo de Gracia, Sagrada Familia, Vila de Gracia, Park Güell, Tibidabo, Pedralbes, Barcelona Football Club stadium and much more. (visits not included).

Barcelona - Nice

Have breakfast and get ready to cross the French border and drive along the Côte d'Azur and through the French Provence region.

After approximately 6 and a half hours on the road (665 Km), you arrive in Nice, the capital of the French Riviera and one of the most important tourist centers in the area.

During the trip, you make stops every 2 and a half hours to eat, use the restrooms, stretch your body and walk around a bit.
Tour leaving from Barcelona
Barcelona is the second largest city in Spain, and is capital to the independent community of Cataluña. One of its most attractive features is its location on the coast of the Mediterranean Sea. It is worldwide acknowledged for its cultural, financial, commercial, and touristic importance.
Minor (4 a 6 years y 11 months)
+ $1,173.33
Minor (0 - 3 años)
+ $0.00
Previous Extra Night in Barcelona - Hab Doble
+ $178.00
Posterior Extra Night in París - Hab. Doble
+ $178.00
Half board pension suplement
+ $190.00
Extra previous night in Barcelona - SGL room
+ $170.00
Extra Previous night in Barcelona - Triple room
+ $251.00
Extra post night in Paris - Single room
+ $170.00
Post extra night in Paris - Triple room
+ $251.00
Package of optional extras
+ $279.00
Total satisfaction guarantee, in less than 24 hrs
+ $30.00
Insurance for your experience
+ $78.00
Protect yourself in case of COVID during your trip
+ $84.13
There will be challenging activities such as hiking, biking, canyoning and trekking, but you're also going to have other means of transportation and relaxed moments to just chill.
Experience Type
Small Group
You'll be accompanied by a small group of travelers just like you.
There are several physical activities that last from 2 to 6 hours in easy terrains, low altitude flats, or water experiences. Please ask if you're not sure this applies to you.
Age range
Min: 1 / Max: 75
Accomodation level
Medium
This accommodation includes essential services like a hot shower, electricity, and a nice and comfy bed.
No reviews available
Be the first to tell us about your experience!
When is the best season to go on this adventure?
How is the weather in this experience?
Where does the experience start? Will you pick me up at the airport or hotel?
Are there any medical or vaccination requirements?
What happens if I get sick or injured during the trip and I can't go on?
What currency do you recommend I bring? Where can I change?
What is not included in this experience? Are there any extra expenses?
If it's a group experience, what's the size of the tour groups?
Do I have free time during the activities of the experience?
What recommendations are there for days off?
If meals are included, what's the menu going to be like?
What's the average price of a meal?
How are the accommodations within this adventure? Which are the hotels?
What is the minimum and maximum age? Does the price change for minors?
If I arrive a day early or leave a day late, where can I stay?
Will I have internet and/or phone coverage, as well as Wifi?
Will I be able to charge my electronics?
What voltage is used, do I need an adapter?
What time can I arrive on day 1?
What time will we finish on the last day?
What physical condition do I need to complete this experience?
Do I need travel insurance? What should my policy cover?
Do I need any special equipment? What kind of clothing do I need?
What size backpack or suitcase do you recommend I bring?
Do I need a visa to enter the country?
Does it include international flights to reach the destination?
How are the triple rooms?
How is the internal transportation?
Select a country to define if the visa is required