7 days tour
Japanime: Tokyo Adventure
$ 1,126 .31 USD
Total price per person
Reserve with $271.68
Whats included?
Itinerary
Extras
Is this for me?
FAQ's
Local guide
Professional English guide all the time.
Night in Tokyo
6 nights accommodation, Khaosan World Asakusa Roykan Hostel & Hostel or similar
Transportation
Local transportation within Japan
Tickets
Metro card included
Visits
Visit Sensoji Temple, Nakano Broadway, Toei Animation Museum,NamjaTown,and more
Excursion
Sumida River Cruise
Not included:
Meals
Breakfasts, lunches, dinners and drinks
Transfers
Arrival or departure transfers
Flights
Domestic and international flights
Expenses not included
Does not include personal expenses such as souvenirs, meals not included.
Start planning your experience
Itinerary of your trip Japanime: Tokyo Adventure
Arrive to Tokyo

Welcome to Tokyo! Once you arrive and check into your hotel, you have plenty of time to recover from your flight and relax. Enjoy free time to explore the city on your own.

Meals: Not included

Accommodation: Shinjuku Imano Hostel or similar

Note: The arrival transfer is at your own account.

Note: The times of the itinerary are approximate.

Tokyo

You start the tour with a visit to the Ghibli Museum, where you can see the work of the Japanese animation studio Studio Ghibli. Inside the museum you can find a theater showing movie excerpts, a children's play area, a rooftop garden, and exhibits related to his movies, including Spirited Away.

Then you know the Toei Animation Museum, which was founded by the main producer of anime series and movies, for example animated versions of Dragon Ball and Sailor Moon.

You can explore the "memory alley" Shinjuku Omoide Yokocho, one of the largest neighborhoods in the city where you can find dozens of bars and food outlets.

Meals: Not included

Accommodation: Shinjuku Imano Hostel o similar.

Note: The times of the itinerary are approximate.

Tokyo

You will enjoy a ride along the Sumida River and its beautiful views of the Tokyo skyline, departing from Hinode Pier to Asakusa to explore its streets and learn about Buddhism on your visit to Sensoji Temple.

In Akihabara "The Electronic City" you will have free time to get to know and explore the city and its anime shops; don't forget to visit Sega, an iconic building full of arcade machines.

You can take the optional "Made in Tokyo" tour. You can also live the experience of becoming Mario or Luigi and drive on the streets of Tokyo.

Get ready to sing your heart out as you try out one of Japan's favorite pastimes: karaoke!

Meals: Not included

Accommodation: Shinjuku Imano Hostel o similar.

Note: The times of the itinerary are approximate.

Note: Karaoke covers 1 hour of service, drinks and food not included.
Available on this trip
🤩 Total satisfaction or your money back*
🤑 Months without interest without card, set aside and pay whenever you want*
✈️ Book with an open date and make changes without consequences*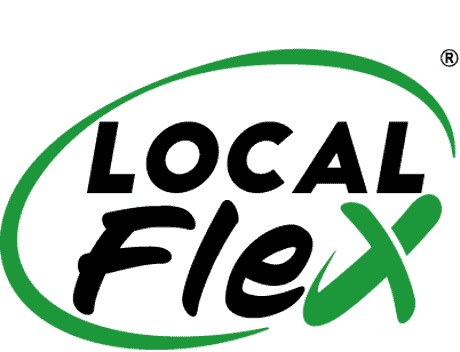 Tour leaving from Tokyo
Tokyo is the capital of Japan, and is one of the richest cities, where you can find the most expensive hotel in the world. In this city there is the Shibuya pedestrian walk, which is the busiest in the world.
Previous Night - SGL room
+ $155.00
Previous Night - DBL room
+ $175.00
Upgrade habitación SGL
+ $640.00
Upgrade DBL room
+ $720.00
Noche pre en Hab. compartida
+ $62.56
Post night in shared room
+ $62.56
Post night in DBL Room
+ $155.44
Post night in SGL Room
+ $139.91
Total satisfaction guarantee, in less than 24 hrs
+ $30.00
Insurance for your experience
+ $42.00
Protect yourself in case of COVID during your trip
+ $80.97
There will be challenging activities such as hiking, biking, canyoning and trekking, but you're also going to have other means of transportation and relaxed moments to just chill.
It's all about adventure, it includes camping or staying at local people houses. You may have to share bathrooms and there mostly won't be electricity. This is the real deal.
Experience Type
Small Group
You'll be accompanied by a small group of travelers just like you.
There are several physical activities that last from 2 to 6 hours in easy terrains, low altitude flats, or water experiences. Please ask if you're not sure this applies to you.
Age range
Min: 18 / Max: 60
No reviews available
Be the first to tell us about your experience!
What is the best season to do this adventure?
What is the weather like in this experience?
Where does the experience begin? Will you pick me up at the airport or hotel?
Are there any medical or vaccination requirements?
What happens if I get sick or injured on the trip and cannot continue?
What currency do you recommend I carry? Where can I change?
What does this experience not include?
If the experience is in groups, what size are the groups?
Do I have free time during the activities of the experience?
What recommendations are there for free time?
If the experience includes meals, what are the dishes like?
What is the average price of meals not included?
How are the lodgings within this adventure?
What happens if I travel alone? It's possible?
What is the minimum and maximum age? Does the price change for minors?
If I arrive a day earlier or leave a day later, where can I stay?
Will I have internet and/or telephone coverage, as well as Wi-Fi?
Will I be able to charge my electronic devices?
What voltage is used, do I need an adapter?
Within what time can I arrive for day 1?
What time will we finish on the last day?
What physical condition do I need to complete this experience?
Do I need travel insurance? What should my policy cover?
Do I need any kind of special equipment? What kind of clothes do I need?
What size backpack or suitcase do you recommend I carry?
Do I need a visa to enter the country?
Does it include international flights to reach the destination?
How much credit does the metro card that is included in the tour have?
Select a country to define if the visa is required