13 days tour
Japan Adventure
$ 3,574 .32 USD
Total price per person
Reserve with $250.00
Whats included?
Itinerary
Extras
Is this for me?
FAQ's
Accommodation Tokyo
3 nights Grids Tokio Ueno Hotel & Hostel or similar, Quad share room
Accommodation Nagano
2 nights Ryokan traditional Shibu Hotel, Quad share room
Accommodation Hakone
1 night Emblem Flow Hotel, Twin/Triple/Quad Share Rooms
Accommodation Osaka
2 nights in Imano Osaka Shinsaibashi Hostel, Quad Share Rooms
Accommodation Koyasan
1 night Templo Ekoin (Ryokan Tradicional), Quad Share Rooms
Accommodation Kyoto
3 nights Piece Hostel Sanjo, Twin/Double Rooms
Meals
9 breakfasts, 2 lunches and 2 dinners.
Group Leader
Helping you 24 hours in any situation. English language.
Transportation
Everything you need, trains, "Shinkasen" and buses
Visits
To temples, markets, national parks, ceremonies and more.
Night life
Nights in Tokyo and Kyoto.
Not included:
Start planning your experience
Itinerary of your trip Japan Adventure
Arrival in Tokyo

Welcome to Tokyo! Once you arrive and register at the hotel, you have enough time to recover from your flight and relax before meeting everyone in your group.

Note: Insurance is mandatory. Tours are in English

Tokyo

Tokyo is an incredible contrast of the ultramodern and the ultra-traditional, it leaves you speechless. First, you visit the temple of senso-ji, the oldest Buddhist temple in Tokyo, surrounded by traditional Japanese markets. Then, you visit the impressive Meiji shrine. Next, you discover the colorful Harajuku, as well as the iconic Shibuya Crossing, the busiest intersection in the world.

Day 3

Tokyo: Fish Market- Sushi Class

Tokyo: Fish Market- Sushi Class

Today you discover the organized chaos of the Tsukiji Fish Market, one of the largest operating markets in the world. Then, a sushi master teaches you the art of rolling your own fresh sushi.
Available on this trip
🤩 Total satisfaction or your money back*
🤑 Months without interest without card, set aside and pay whenever you want*
✈️ Book with an open date and make changes without consequences*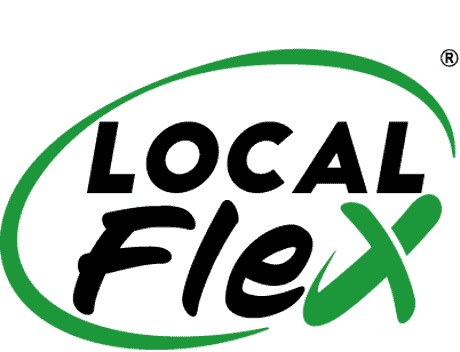 Tour leaving from Tokyo
Tokyo is the capital of Japan, and is one of the richest cities, where you can find the most expensive hotel in the world. In this city there is the Shibuya pedestrian walk, which is the busiest in the world.
Extra previous night in Tokyo (shared room)
+ $60.00
Total satisfaction guarantee, in less than 24 hrs
+ $30.00
Insurance for your experience
+ $78.00
Protect yourself in case of COVID during your trip
+ $80.97
There will be challenging activities such as hiking, biking, canyoning and trekking, but you're also going to have other means of transportation and relaxed moments to just chill.
Accomodation level
Medium
This accommodation includes essential services like a hot shower, electricity, and a nice and comfy bed.
Experience Type
Small Group
You'll be accompanied by a small group of travelers just like you.
There are several physical activities that last from 2 to 6 hours in easy terrains, low altitude flats, or water experiences. Please ask if you're not sure this applies to you.
Age range
Min: 18 / Max: 45
This experience is only available for adults within this age range.
No reviews available
Be the first to tell us about your experience!
When is the best time to visit Japan?
How will I access to my money while I'm there?
Is there Wi-Fi throughout the trip?
What type of luggage do you recommend to take?
Where can I charge my electronical devices? What type of plug ins are there?
Do many people travel alone?
Where does the adventure begin? Will you pick me up at the airport or hotel?
Within what schedule should I arrive on day 1; what happens if I arrive before?
Where does the adventure finish; within what schedule?How can I return to Tokyo?
Do I need a travel insurance?
Is there a minimum and maximum age required?
What's the group size? Which is the minimum and max. number of people allowed?
Are there any extra expenses?
What is the name of the hotels/accommodation included?
How are the dishes in the meals included?
What happens if I get injured or sick during the trip and can´t go on?
In which language are the tours?
Select a country to define if the visa is required