15 days tour
Insight Of India
$ 2,231 .48 USD
Total price per person
Reserve with $271.68
Whats included?
Itinerary
Extras
Is this for me?
FAQ's
Airport Transfer
From the airport to the hotel and back.
Transportation
Car and Trains
Accommodation
14 nights in the hotels mentioned in itinerary, double rooms
Meals
Breakfast as mentioned in the itinerary.
Spanish speaking guides
Spanish Speaking Tour guide (Authorized by Government of India)
Activities
Block printing workshop, Yoga, Trekking and Meditation
Cooking class
Cooking class (Including meals)
Not included:
Flights are not included
International flights are NOT included for
Not Included Expenses
Tips and personal expenses such as meals not included, souvenirs.
Start planning your experience
Itinerary of your trip Insight Of India
Day 1

Arrival at Delhi- Free day

Arrival at Delhi- Free day

Today you arrive at the International Airport of Delhi. The tour representative will be waiting for you at the airport, and will be holding a sign with your name.

You are greeted with a traditional welcome from India, and you are transferred to your hotel. Any assistance will be provided when you register at your hotel. After this long trip to get here, the rest of the day is free to relax.

Note: Remember to book a flight that departs at least one day prior to the beginning of your experience. You must send the flight details to your guide with anticipation for the airport pick up, this service is available throughout this whole first day. If you are unable to identify the tour representative at the airport, please contact us on the emergency number that will be provided after booking.

Timings in the itinerary are approximate and may change in destination.

Meals: not included

Accommodation: Park Inn/ Radisson Blue/ Four Point by Sheraton or Mahagun Sarovar Portico 4* Category (or similar) in Delhi, DBL Room

Day 2

Sightseeing of Delhi

Sightseeing of Delhi

A local guide will be waiting for you at the hotel. After breakfast you will be taken for the full day combined sightseeing of New and Old Delhi to visit Jama Mosque with a rickshaw ride, where you will see the biggest spice market of Asia in Old Delhi, RajGhat, Lotus Temple and Qutab Minar.

You get lunch at 1:30 pm approximately.

You will pass through important Government Buildings like India Gate, Parliament House of India, President Palace and Diplomatic Area.

The tour ends with the visit of Bangla sahib and you are later driven to your hotel.

Meals: Breakfast

Accommodation: Park Inn/ Radisson Blue/ Four Point by Sheraton or Mahagun Sarovar Portico 4* Category (or similar) in Delhi, DBL Room

Day 3

Transfer from Delhi to Jaipur

Transfer from Delhi to Jaipur

You are driven to Jaipur in the morning (journey of 4.5 hours). On the way you stop for a quick refreshment.

You leave the hotel to take a traditional Indian class and enjoy the food.

Transfer from your hotel to continue sharing the experience with the rest of the group.

Meals: Breakfast

Accommodation: Crimson Park Hotel or similar in Jaipur, double occupancy
Available on this trip
🤩 Total satisfaction or your money back*
🤑 Months without interest without card, set aside and pay whenever you want*
✈️ Book with an open date and make changes without consequences*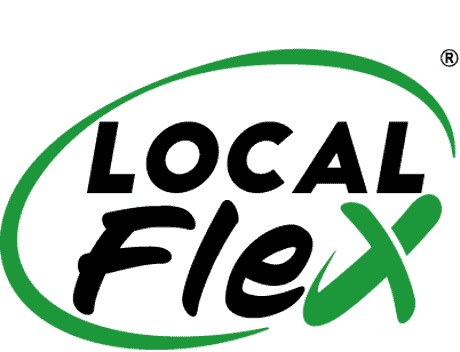 Tour leaving from New Delhi
The capital of India, it is one of the nine districts of Delhi. It is the largest and most populated city in the country, considered to be one of the oldest cities of the world. In New Delhi there are several historical, architectonic, and culinary wonders.
Private transfer if departure flight between 4 - 7
+ $160.00
Upgrade to 4* accomodation during the trip
+ $275.00
Minor (12-17 years)
+ $866.66
Extra previous night in Delhi - SGL or DBL room.
+ $123.00
Extra posterior night in Delhi - SGL or DBL room.
+ $123.00
Extra Special Date (not public on website)
+ $734.00
Total satisfaction guarantee, in less than 24 hrs
+ $30.00
Simple private room
+ $664.00
Insurance for your experience
+ $90.00
Protect yourself in case of COVID during your trip
+ $80.97
This experience includes physical activities such as hiking, trekking, biking, and canyoning. You'll always be on the move and mostly walking.
Accomodation level
Medium
This accommodation includes essential services like a hot shower, electricity, and a nice and comfy bed.
Experience Type
Small Group
You'll be accompanied by a small group of travelers just like you.
Almost everyone is fit for these activities. Every hike or physical exercise last less than 30 minutes, such as paragliding and horseback riding. Please ask about specific conditions.
Age range
Min: 12 / Max: 65
Age range allowed for this experience. Underaged must be accompanied by an adult.
No reviews available
Be the first to tell us about your experience!
Do I need travel insurance?
What does my policy need to cover?
How do I find out about the visa requirements?
What are the medical and vaccination requirements?
What if I get ill or injured on the trip and unable to continue?
What type of luggage do you recommend me to take?
What time can I check in at my arrival hotel?
Will I be able to do any laundry?
Will I get internet coverage?
Will I be able to charge my electrical appliances?
When is the best season to go on this adventure?
What's the minimum and maximum age?
How large are the groups for each experience?
What can I do on spare days?
Regarding the meals included, what's the menu going to be like?
Regarding meals that are not included, what's the average price of each meal?
Are there bathrooms in the places visited?
What other recommendations do you have?
What currency do you recommend I bring? Where can I change?
Does it include international flights to reach the destination?
How can I travel from June to August and what should I consider to be able to do
Select a country to define if the visa is required