4 days tour
Inca Jungle Trail To Machu Picchu
Whats included?
Itinerary
Extras
Is this for me?
FAQ's
1 Hotel night
1 night accommodations in 3 stars hotel in Aguas Calientes.
2 Hostel nights
2 nights accommodations in basic hostel.
Transportation
All Transportation from your hotel.
Briefing
Pre-departure briefing, one day before the experience at 6:00 pm in Cusco.
Bikes
Full suspension mountain bikes, helmets and gloves.
Meals
03 Breakfast, 03 Lunches and 03 Dinners.
Guides
An Experienced, bilingual Adventure Guide.
Tickets
Entrance to Machu Picchu.
Bus to Machupicchu
Bus to Machu Picchu one way.
Train tickets
Train ticket Aguas Calientes – Ollantaytambo.
Rafting
With all the gear needed.
Start planning your experience
Itinerary of your trip Inca Jungle Trail To Machu Picchu
Day 1

Cusco to Santa Maria.

Cusco to Santa Maria.

Our transportation will pick up around 8:00 am (Time to be reconfirmed on the briefing one day before the experience at 6:00 pm.). After 3 hours approximately by bus, we will arrive at the high mountain pass of Malaga (4,350 meters), around 11 am, where we will start our descent on mountain bikes. After a short break, we will begin the rafting trip for the next 2 hours, encountering class III and IV rapids, always accompanied by a professional safety kayak to watch over the group until leaving the river. Meals: Lunch, Dinner Maximum altitude: 4,350 masl / 14,271 ft. Biking time: – 3 to 4 hours approximately. Lodging: Santa Maria – Homestay

Day 2

Santa Maria a Santa Teresa.

Santa Maria a Santa Teresa.

The first 2 hours of our tour is an ascent, but there will be several stops in order to learn a bit more about the rich variety of flora and fauna that can be found in the region we are in. After resting a bit, you will continue along a stretch of the Inca trail that historically connected the area of ​​Vilcabamba with Machu Picchu. Continue 2 more hours on foot to the thermal baths of Cocalmayo. Finally continue towards our final destination of the day to Santa Teresa. Meals: Breakfast, Lunch, Dinner Maximum altitude: 1,657 masl / 5,436 ft. Distance: approx. 12 km Lodging: Santa Teresa- Home Stay

Day 3

Santa Teresa a Aguascalientes.

Santa Teresa a Aguascalientes.

You will begin the trekking course to Aguas Calientes at approximately 7 AM. We will walk for 3 hours in the Aobamba Valley until we reach the Intihuatana sector. After 3 hours of walking, we will arrive in Aguas Calientes alongside the train tracks that lead to the small town. Meals: Breakfast, Lunch, Dinner Maximum altitude: 2,050 masl / 6,561 ft. Distance: approx. 16 km Lodging: Golden Sunrise Machu Picchu 3 star Hotel or similar
Available on this trip
🤩 Total satisfaction or your money back*
🤑 Months without interest without card, set aside and pay whenever you want*
✈️ Book with an open date and make changes without consequences*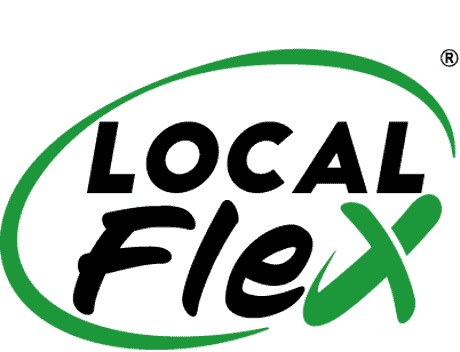 Tour leaving from Cusco
Mystical sacred city, located on the Andean Mountain Range at 3 399 m above sea level, with great historical and architectonic legacy. Cusco is surrounded by green valleys and is known as the navel of the world, since it is the political and territorial center of the Inca Empire.
Visit to the mountain of the 7 colors
+ $90.67
Individual supplement
+ $85.33
Previous Extra Night in Cusco - SGL or DBL Room
+ $120.00
Extra Posterior night in Cusco - SGL or DBL Room
+ $120.00
Total satisfaction guarantee, in less than 24 hrs
+ $30.00
Insurance for your experience
+ $24.00
Protect yourself in case of COVID during your trip
+ $80.97
This experience includes physical activities such as hiking, trekking, biking, and canyoning. You'll always be on the move and mostly walking.
It's all about adventure, it includes camping or staying at local people houses. You may have to share bathrooms and there mostly won't be electricity. This is the real deal.
Experience Type
Small Group
You'll be accompanied by a small group of travelers just like you.
There are several physical activities that last from 2 to 6 hours in easy terrains, low altitude flats, or water experiences. Please ask if you're not sure this applies to you.
Age range
Min: 7 / Max: 50
Children must be accompanied by an adult.
No reviews available
Be the first to tell us about your experience!
What currency do you recommend to take, where can I change?
How much extra money do you recommend to bring?
How is the weather on this Trek?
What is the passport validity that I need to travel to Peru?
Select a country to define if the visa is required