Fall In Love With The Norwegian Fjords And Sail Their Waters
8 days tour of Norway
Available on this trip
🤩 Total satisfaction or your money back*
🤑 Months without interest without card, set aside and pay whenever you want*
✈️ Book with an open date and make changes without consequences*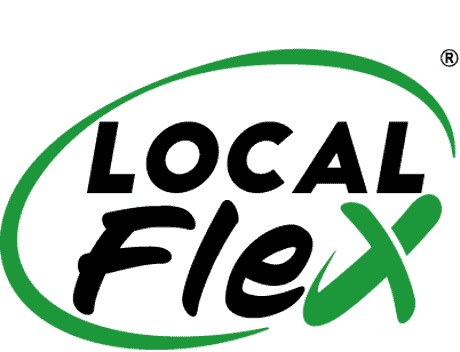 Whats included?
Itinerary
Extras
Is this for me?
FAQ's
Accommodation Sogn Fjorda
01 night Scandic Sunnfjord or similar.
Accommodation Oslo
02 nights Thon Munch Hotel or similar.
Accommodation Hovden
01 night Hovden Resort Hotel or similar.
Accommodation Stavanger
01 night Hotel Scandic Stavanger City or similar.
Accommodation Bergen
01 night Hotel Zander K or similar.
Accommodation Grotli
01 night Hotel Høyfjells or similar.
Meals
07 breakfasts and 03 dinners.
Local guide
Professional Spanish speaking guide.
Private transport
Private transportation to the mentioned places.
Airport transportation
Transfer in/out to Oslo Gardermoen International Airport.
Mini cruises
Mini cruises in Lysefjord and Geirangerfjord.
Sightseeing Tours
Sightseeing tour of the cities of Oslo and Bergen.
Ferry
Ferry from Mortavika to Årsvågen.
Tickets
Entrance to the Viking Ship Museum (not guaranteed for maintenance).
Not included:
Not included
Flights, medical and travel insurance.
Not included
Beverages and meals not mentioned, tips, personal expenses.
Start planning your experience
Itinerary of your trip Fall In Love With The Norwegian Fjords And Sail Their Waters
Arrival in Oslo

The first day of this experience begins with your arrival at Oslo Gardermoen International Airport (OSL). A representative and tour guide will pick you up for the transfer to the hotel. It is necessary to inform your guide of your flight schedule at least 30 days before your arrival.

Hotel check-in is available from 15:00 hrs. If you arrive earlier you can leave your bags in the lobby and rest or tour the city on your own.

Oslo is a city that has beautiful landscapes, also, for being the capital of Norway, is one of the most modern, cosmopolitan and cultural places in the country, where you find different museums and attractions.

If your arrival time is between 10:00 and 23:00 hours, the guide of the experience will accompany you to the hotel, otherwise, you will only be with a representative of the tour.

Meals: No.

Accommodation: Thon Munch Hotel (03 stars) or similar - Double private room.

Note: Timings in the itinerary are approximate.

Day 2

Oslo - Lillehammer - Oppland

Oslo - Lillehammer - Oppland

After breakfast at the hotel, you will embark on a 3-hour road trip to Lillehammer.

Upon arriving in Lillehammer, located on the shores of Lake Mjøsa, you will have free time to have lunch and explore the city, which hosted the 1994 Winter Olympics.

Lake Mjøsa is the largest and one of the deepest lakes in Norway and Europe. Optionally, you have the opportunity to visit Maihaugen Museum, an open-air space where you can learn about the culture and lifestyle of ancient farming communities. It is one of the largest and oldest open-air museums in Europe, showcasing the art and traditions of the Gudbrandsdalen Valley. Check the "Extras" section to include it in your experience.

Meals: Breakfast and dinner.

Accommodation: Vaga Hotel (3 stars) or similar - Double private room.

Note: The itinerary timings are approximate.

Day 3

Oppland - Cruise through Geirangerfjord

Oppland - Cruise through Geirangerfjord

After you finish breakfast, you must get ready to head towards Geiranger. During the journey, you will make a stop to see and photograph the Lom Church, one of the country's most famous wooden churches known for its interesting archaeological traces found around it and for being one of the largest.

You embark on an exciting ferry ride through the famous Geiranger Fjord, with its deep blue waters, recognized by UNESCO as a World Heritage Site. You will marvel at the immense walls merging into the deep waters of the fjord, the Seven Sisters waterfall, and take advantage of the breathtaking scenery to capture beautiful photos.
Tour leaving from Oslo
Oslo is the capital of Norway; this city is modern and cosmopolitan. It is one of the most sustainable places and has gorgeous natural landscapes. This is also a cultural site, where there are several museums related to the history of the vikings.
Individual supplement (mandatory)
+ $950.00
Child (7 to 12 years old)
+ $1,520.00
Tour Ascent to the Preikestolen
+ $65.00
Troll Cars to Briksdal Glacier
+ $41.00
Great Dream Fjord Excursion (premium)
+ $176.00
Total satisfaction guarantee, in less than 24 hrs
+ $30.00
Insurance for your experience
+ $48.00
Protect yourself in case of COVID during your trip
+ $84.13
There will be challenging activities such as hiking, biking, canyoning and trekking, but you're also going to have other means of transportation and relaxed moments to just chill.
It's all about adventure, it includes camping or staying at local people houses. You may have to share bathrooms and there mostly won't be electricity. This is the real deal.
Experience Type
Small Group
You'll be accompanied by a small group of travelers just like you.
Almost everyone is fit for these activities. Every hike or physical exercise last less than 30 minutes, such as paragliding and horseback riding. Please ask about specific conditions.
Age range
Min: 7 / Max: 65
Children from 7 to 17 years old must be accompanied by an adult at the time of travel.
No reviews available
Be the first to tell us about your experience!
What is the best season for this adventure?
How is the weather in this experience?
Where does the experience start? Will you pick me up at the airport or hotel?
Are there any medical or vaccination requirements?
What happens if I get sick or injured during the trip and I can't go on?
What currency do you recommend I bring? Where can I change?
What is not included in this experience? Are there any extra expenses?
If it's a group experience, what's the size of the tour groups?
Do I have free time during the activities of the experience?
What recommendations are there for days off?
If meals are included, what's the menu going to be like?
What's the average price of a meal?
How are the accommodations within this adventure? Which are the hotels?
What happens if I'm traveling by myself? Is it possible?
What is the minimum age? Does the price change for minors?
If I arrive a day early or leave a day late, where can I stay?
Will I have internet and/or phone coverage, as well as Wifi?
Will I be able to charge my electronics?
What voltage is used, do I need an adapter?
What time can I arrive on day 1?
What time will we finish on the last day?
What physical condition do I need to complete this experience?
Do I need travel insurance? What should my policy cover?
Do I need any special equipment? What kind of clothing do I need?
What size backpack or suitcase do you recommend I bring?
Do I need a visa to enter the country?
Does it include international flights to reach the destination?
Select a country to define if the visa is required