9 days tour
Explore Vietnam
$ 1,467 .27 USD
Total price per person
Reserve with $250.00
Whats included?
Itinerary
Extras
Is this for me?
FAQ's
Airport transportation
A tour representative will pick you up at the airport
Accommodation 1
2 nights in Hanoi - Hostel
Accommodation 2
1 night in Ha Long Bay - Overnight Boat
Accommodation 3
1 night at a private island - Multi-Share Hut
Accommodation 5
1 night in train cabin
Accommodation 6
2 nights in Hoi An - Hotel
Tours and activities
Tours/activities around Hanoi, markets, biking, fishing, Dragon Mountain, kayak
Guides
Western group leader and local guides who speak English
Transportation
Mini van, bus, boat, train, domestic flight from Danang to Ho Chi Minh
Meals
7 breakfasts, 4 lunches, 3 dinners
Not included:
Fligths not included
Does NOT include international or domestic flights.
Expenses not included
Does not include personal expenses such as tips, meals not included, souvenirs.
Start planning your experience
Itinerary of your trip Explore Vietnam
Hanoi

A tour representative picks you up at the airport and takes you to the hostel in Hanoi. You have plenty of time to recover from your flight, chill out and meet everyone in your group.

Accommodation: Cocoon Inn hostel in Hanoi (multishared rooms)

Note: Airport pickup is only included if you are staying at the accommodation mentioned on itinerary. Insurance is mandatory. Tours are in English

Hanoi

You start the day with a walking and rickshaw tour of the city. You experience the bustling streets, fascinating culture, and delicious street food. Later you head out for dinner and experience some of Hanoi's best nightlife!

Meals: breakfast, lunch Accommodation: Cocoon Inn hostel in Hanoi (multishared rooms)

Ha Long Bay

You depart early for the amazing 3 day / 2 night boat trip to the natural wonder of Ha Long Bay. You cruise on beautiful emerald green waters through islands topped with rainforest, then you go kayaking through caves and enjoy some drinks aboard the overnight boat.

Meals: breakfast, lunch, dinner Accommodation: boat (twin/double/triple occupation)
Available on this trip
🤩 Total satisfaction or your money back*
🤑 Months without interest without card, set aside and pay whenever you want*
✈️ Book with an open date and make changes without consequences*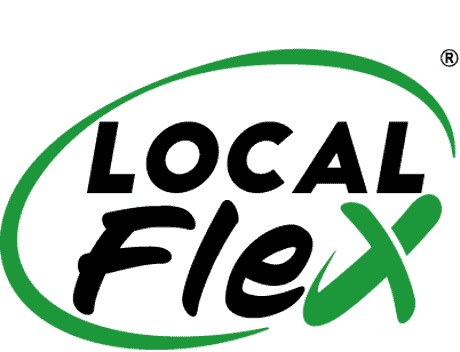 Tour leaving from Hanoi
Hanoi is the capital of Vietnam, and one of the most ancient capitals in the world. It is the second largest city in this country. Its colonial architecture and pagodas are one of its main attractions.
Total satisfaction guarantee, in less than 24 hrs
+ $30.00
Noche extra previa en Hanoi - habitación sencilla
+ $51.00
Noche extra previa en Hanoi - habitación doble
+ $51.00
Noche extra posterior en Hoi An - habitación SGL
+ $39.00
Noche extra posterior en Hoi An - habitación DBL
+ $39.00
Insurance for your experience
+ $54.00
Protect yourself in case of COVID during your trip
+ $80.97
There will be challenging activities such as hiking, biking, canyoning and trekking, but you're also going to have other means of transportation and relaxed moments to just chill.
Experience Type
Small Group
You'll be accompanied by a small group of travelers just like you.
There are several physical activities that last from 2 to 6 hours in easy terrains, low altitude flats, or water experiences. Please ask if you're not sure this applies to you.
Accomodation level
Medium
This accommodation includes essential services like a hot shower, electricity, and a nice and comfy bed.
Age range
Min: 18 / Max: 45
This experience is only available for adults within this age range.
No reviews available
Be the first to tell us about your experience!
When is the best time to travel?
Where does the adventure begin? Will you pick me up at the airport?
What happens if I'm traveling by myself? Is it possible?
Do I need any specific medical records or vaccination?
What's the max. number of people allowed for this experience?
Which currency do you recommend to bring?
What is not included in this experience?
What type of accommodation is included? What are the hotels' names?
What's the minimum and maximum age required?
Backpack or a Suitcase? And how much should I bring?
Do I need a travel insurance?
How's the weather in Vietnam?
What additional expenses will there be?
Do I have free time during the activities?
What recommendations are there for free days?
What's the average price of the meals not included?
Where can stay if I get there a day before or stay longer?
Is there wifi and/or phone coverage?
Will I be able to charge my electric devices?
What's the voltage there? Do I need an adaptor?
At what time should I get there on the first day?
Within what schedule will the tour finish on the last day?
What type of clothes/gear do I need?
What happens if I get injured or sick during the trip and can´t go on?
How are the dishes in the meals included?
In which language are the tours?
Which is the policy in case of changes or cancellation?
Select a country to define if the visa is required