4 days tour
Explore Rocky Mountains In Winter
$ 615 .00 USD
Total price per person
Reserve with $282.00
Whats included?
Itinerary
Extras
Is this for me?
FAQ's
Accommodation
Quaaout Spa & Resort in Chase. Private bathroom, quad occupancy (2 beds)
Wine tasting
Wine tasting
Transportation
Luxury coach transportation
Activities
Videos, games, music and prizes; traditional Canadian campfire with s'mores
Guided walk and tours
Guided walk led by a First Nations Cultural Host, tours as shown on itinerary
Tour guide
English speaking experienced tour guide
Not included:
Flights are not included
International flights are NOT included.
Expenses not included
Does not include personal expenses such as tips, meals not included, souvenirs.
Start planning your experience
Itinerary of your trip Explore Rocky Mountains In Winter
Day 1

Canada Place- BC Wildlife Park- Monte Creek Winery

Canada Place- BC Wildlife Park- Monte Creek Winery

You get to the departure location at 7:00 am, and at 7:10 am you depart Vancouver from Canada Place.* Your Canadian Tour Guide starts off the tour with introductions and games so you can meet the other passengers and hear interesting facts about Vancouver as you make your way out of the city and into the mountains!

Along the way you pass by the scenic Coquihalla Highway, Bridal Falls, and the Okanagan Valley known as Canada's desert. You stop in Kamloops for lunch and visit the BC Wildlife Park (admission included).

You enjoy a wine tour and tasting at Monte Creek Winery, and later check-in at the beautiful Quaaout Lodge & Spa. At night you enjoy of an entertaining storytelling around the campfire from the resort's First Nations Cultural Host.

Meals: Not included

Accommodation: Quaaout Spa & Resort in Chase or similar, shared room

*Please note that the itinerary is subject to change due to unforeseen (weather) conditions. Departure times may vary by date, please see your confirmation email for exact departure times.

Day 2

Roger's Pass National Historic Site- Lake Louise- Banff

Roger's Pass National Historic Site- Lake Louise- Banff

You have breakfast at your hotel and depart in the morning to drive through the beautiful snow-capped peaks of Mount Revelstoke National Park & Glacier National Park.

You visit Roger's Pass National Historic Site and explore Lake Louise, where you can optionally go ice skating (seasonal).

You continue on the way to Banff. Once in Banff, enjoy a driving tour of the world-famous town. Check into your hotel in Banff and have the rest of the day free to go shopping on Banff Avenue and try one of the many restaurants.

You have the option to join your guide for a night out dancing! (18+ only with 2 pieces of valid ID).

Meals: Breakfast Accommodation: Canalta or Elk & Ave. in Banff or similar, shared room

Day 3

Banff- Emerald Lake- Golden

Banff- Emerald Lake- Golden

Enjoy breakfast in the hotel and depart early so you can participate on an optional exciting winter activity like snowshoeing or ice walking or skiing/snowboarding at Lake Louise Mountain or Sunshine Mountain (please note we only recommend the skiing/snowboarding option for experienced skiers/snowboarders as the tour guide will not be with you, you will get to the ski hill via the mountain shuttle).

If you are not participating in an activity, sleep in and meet your guide later for an extended tour of Banff. Optionally soak in the Banff Hot Springs and/or take the Sulphur Mountain Gondola (additional cost).

Depart Banff in the afternoon for Golden, stop at Emerald Lake (weather and time permitting), and check into your Golden hotel and enjoy the indoor pool with waterslides and hot tub.

Optionally visit the local hot spot for an end of tour party!

Meals: Breakfast Accommodation: Prestige Resort in Golden or similar, shared room
Available on this trip
🤩 Total satisfaction or your money back*
🤑 Months without interest without card, set aside and pay whenever you want*
✈️ Book with an open date and make changes without consequences*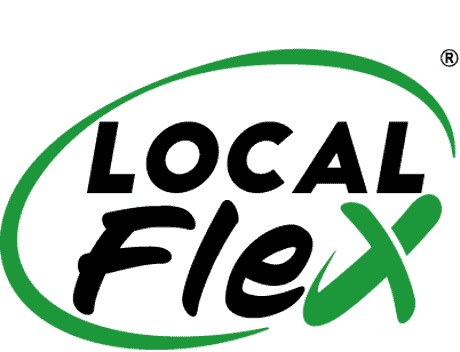 Tour leaving from Vancouver
Vancouver is a city on the seashore of Canada, it is located on the Southeastern part of British Columbia. It got its name honoring the Captain George Vancouver, a British explorer. Vancouver is a unique place where it is possible to ski, play golf, and go on a yacht, all on the same day.
Private room for solo traveler (optional)
+ $298.00
Private room for 2 travelers(optional)
+ $130.00
Total satisfaction guarantee, in less than 24 hrs
+ $30.00
Insurance for your experience
+ $24.00
Protect yourself in case of COVID during your trip
+ $80.97
There will be challenging activities such as hiking, biking, canyoning and trekking, but you're also going to have other means of transportation and relaxed moments to just chill.
Accomodation level
Medium
This accommodation includes essential services like a hot shower, electricity, and a nice and comfy bed.
Experience Type
Small Group
You'll be accompanied by a small group of travelers just like you.
There are several physical activities that last from 2 to 6 hours in easy terrains, low altitude flats, or water experiences. Please ask if you're not sure this applies to you.
Age range
Min: 7 / Max: 60
Children must be accompanied by an adult.
No reviews available
Be the first to tell us about your experience!
What's the accommodation like?
Do I need medical or travel insurance?
How long does it take to get to the Rockies?
Where do we stop to get food?
If the experience is in groups, how large are the groups?
At what time should I get there on the first day?
At what time does the tour end the last day?
In what language will the experience be?
When is the best season to go on this adventure?
How is the weather in this experience?
Do I need any specific medical records or vaccination?
What happens if I get sick or injured during the trip and I can't go on?
Are there any extra expenses during the trip?
Do I have any spare time during the activities of the experience?
Do you have any suggestions on what to do on my spare days there?
If meals are included, what's the menu going to be like?
What's the average price of the meals not included?
What's the minimum age required? Is the price the same for underaged?
If I get there before or leave days after the experience ends, where can I stay?
Is there Wifi and/or Internet and cellphone coverage?
Will I be able to charge my electronic devices?
In what physical condition should I be to go on this adventure?
What's the suggested baggage/backpack size?
What happens if I travel alone?
What currency do you recommend I bring? Where can I change?
Does it include international flights to reach the destination?
Select a country to define if the visa is required