9 days tour
Explore Morocco From Marrakech
$ 1,282 .00 USD
Total price per person
Reserve with $282.27
Whats included?
Itinerary
Extras
Is this for me?
FAQ's
Guides
Guides and drivers who speak Spanish and English.
Transportation
Comfortable transportation, 4 × 4 vehicle, and micro bus.
Accommodation 1
Hotels/Riad in Marrakech, Ouarzazate, Todra, Merzouga,Zagora (double occupation)
Accommodation 2
Camping at the desert, optional luxury camping for 50 Euros per person
Meals
08 Breakfast and 05 dinners
Tours and activities
Visit to the Medina in Marrakech, camel tour, sandboarding
Airport transportation
You will be picked up at the airport
Not included:
Flights are not included
International flights are NOT included.
Expenses not included
Does not include personal expenses such as tips, meals not included, souvenirs.
Start planning your experience
Itinerary of your trip Explore Morocco From Marrakech
Day 1

Arrival in Marrakech

Arrival in Marrakech

A tour representative picks you up at the airport and takes you to the hotel (this service is available throughout this whole day). On the way you possibly get to see the famous square Jamaà el Fena.

Note: Timings are approximate and may change in destination

Meals: Not included Accommodation: Riad The Bohemian Jungle or similar, double room

Day 2

Marrakech City Tour

Marrakech City Tour

After breakfast you start the tour around Marrakech, the pearl of the south of Morocco. You visit the Bay Palaces and the Badi, the tombs, the Menara, and many other hidden treasures. You have lunch in one of the best traditional Morrocan restaurants. Then you go on the tour to the magnificent Koutoubia Mosque and the famous market square Djemaa el Fna. This place is full of life at night, filled with local storytellers, snake charmers, and grilled mouthwatering food.

Once the tour ends at 2 pm, you have the rest of the day free.

Meals: breakfast Accommodation: Riad The Bohemian Jungle or similar, double room

Day 3

Marrakech- Ait Ben Haddou- Ouarzazate

Marrakech- Ait Ben Haddou- Ouarzazate

You leave the hotel to go on the way to the High Atlas, you pass by the Tichka port (2.260m), and continue towards the Ounila Valley to visit the Telouet Kasbah. You rest and eat; then you continue on the road until you get to Ouarzazate, where you visit the Ait Ben Haddou Kasbah, the movies Astérix & Obelix and Gladiator were filmed here.

Meals: breakfast and lunch Accommodation: Hotel or Riad, Riad Amlal or similar, double room
Available on this trip
🤩 Total satisfaction or your money back*
🤑 Months without interest without card, set aside and pay whenever you want*
✈️ Book with an open date and make changes without consequences*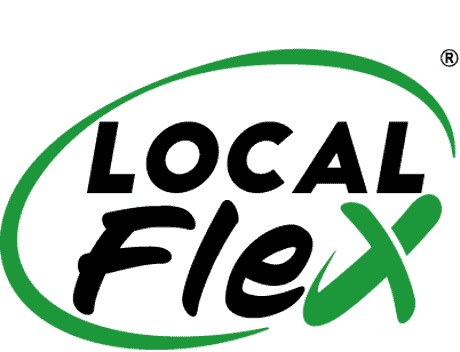 Tour leaving from Marrakesh
Marrakesh is one of the most important cities in Morocco. This city has the biggest traditional market of the country, the "suq", and one of the most visited squares in Africa and the world: the square "Djemaa el Fna".
Extra night before the experience.
+ $114.00
Extra night after the experience.
+ $114.00
Luxury camping at the desert
+ $67.00
Noche extra previa en Hab. triple
+ $145.00
Noche extra posterior en Hab. triple
+ $145.00
Total satisfaction guarantee, in less than 24 hrs
+ $30.00
Insurance for your experience
+ $54.00
Protect yourself in case of COVID during your trip
+ $80.97
There will be challenging activities such as hiking, biking, canyoning and trekking, but you're also going to have other means of transportation and relaxed moments to just chill.
It's all about adventure, it includes camping or staying at local people houses. You may have to share bathrooms and there mostly won't be electricity. This is the real deal.
Experience Type
Small Group
You'll be accompanied by a small group of travelers just like you.
There are several physical activities that last from 2 to 6 hours in easy terrains, low altitude flats, or water experiences. Please ask if you're not sure this applies to you.
Age range
Min: 1 / Max: 65
Children must be accompanied by an adult.
No reviews available
Be the first to tell us about your experience!
When is the best season to carry out this adventure?
How is the weather in this experience?
Are there any medical or vaccination requirements?
What currency do you recommend to take? Where can I exchange money?
What extra expenses are there during the tour?
Do I have free time during the activities of the experience?
For the meals that are not included, what is the average price of the dishes?
What type of accommodation does this adventure include?
Do I need travel insurance? What should my policy cover?
Do I need a visa to enter the country?
What size of backpack or suitcase do you recommend to take?
Where does the experience begin? will they pick me up at the airport or hotel?
What happens if I get sick or injured on the trip and I can not continue?
If I arrive earlier or leave after, where can I stay?
Will I have internet and/or phone signal?
Will I be able to charge my electronic devices?
Within what schedule can I arrive on the first day ?
Within what time will we finish the tour on the last day?
What physical condition do I need to complete this experience?
What is the voltage there? Will I need an adaptor?
What physical condition do I need to complete this experience?
What's the size of the groups in this experience?
What type of clothes should I bring?
Does it include international flights to reach the destination?
Select a country to define if the visa is required