9 days tour
Explore Bali
$ 1,339 .57 USD
Total price per person
Reserve with $250.00
Whats included?
Itinerary
Extras
Is this for me?
FAQ's
Airport transportation
Airport pickup upon arrival
Accommodation 1
3 nights in Canggu - Twin/Double share hotel
Accommodation 2
2 nights in Lovina - Multi-share rooms
Accommodation 3
3 nights in Gili Trawangan - Twin, double or triple share rooms
Tours
Tours to temples,waterfalls,dolphin spotting,snorkel, local family visit, & more
Surf
Surf lesson with local experts
Guides
English speaking experienced western group leader and local guides
Transportation
Mini bus and ferry
Meals
7 breakfasts, 1 lunch, 2 dinners
Not included:
Start planning your experience
Itinerary of your trip Explore Bali
Day 1

Arrival in Denpasar- Canggu

Arrival in Denpasar- Canggu

A tour representative picks you up at the Denpasar airport and takes you to the hotel in Canggu. You have plenty of time to recover from your long flight, chill out by the pool and meet everyone in your group.

Accommodation: Frii Hotel in Canggu, twin/double rooms Meals: Not included

Note: Airport pickup is only included if you are staying at the included accommodation. Insurance is mandatory. Tours are in English

Day 2

Canggu (Temples- Classes)

Canggu (Temples- Classes)

Immerse yourself in the beautiful culture of Bali as you visit amazing ancient temples, experience a Bahasa language lesson and learn to make a Canang Sari (local offering).

Note: the temples visited in this itinerary are Uluwatu and Tanah Lot.

Day 3

Canggu (Surf Lessons)

Canggu (Surf Lessons)

Today you are taught how to surf by local Balinese surf dudes in one of the world's most famous surf destinations.

Afterwards, you get lunch.

Note: The schedule for the surf lessons may vary between 8 - 10 am.
Available on this trip
🤩 Total satisfaction or your money back*
🤑 Months without interest without card, set aside and pay whenever you want*
✈️ Book with an open date and make changes without consequences*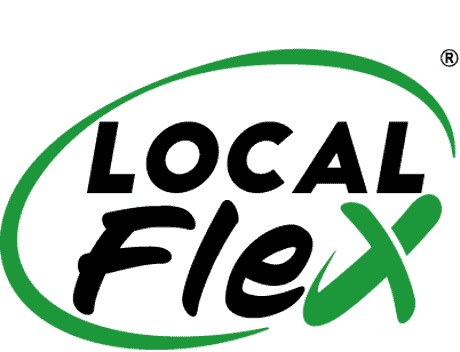 Tour leaving from Bali
Bali es una de las 17.500 islas que forman Indonesia. Es uno de los lugares más atractivos para visitar por su paisaje, sus playas, y su cultura tan única. Es conocida como "La isla de los dioses" por la gran cantidad de templos que hay.
Total satisfaction guarantee, in less than 24 hrs
+ $30.00
Noche previa extra en Canggu - Hab. Sencilla
+ $72.00
Noche previa extra en Canggu - Hab. Doble
+ $72.00
Noche posterior extra en Gili T - Hab. Sencilla
+ $80.00
Noche posterior extra en Gili T - Hab. Doble
+ $80.00
Insurance for your experience
+ $54.00
Protect yourself in case of COVID during your trip
+ $80.97
There will be challenging activities such as hiking, biking, canyoning and trekking, but you're also going to have other means of transportation and relaxed moments to just chill.
It's all about adventure, it includes camping or staying at local people houses. You may have to share bathrooms and there mostly won't be electricity. This is the real deal.
Experience Type
Small Group
You'll be accompanied by a small group of travelers just like you.
There are several physical activities that last from 2 to 6 hours in easy terrains, low altitude flats, or water experiences. Please ask if you're not sure this applies to you.
Age range
Min: 18 / Max: 45
This experience is only available for adults within this age range.
No reviews available
Be the first to tell us about your experience!
When is the best time to travel?
Where does the adventure begin? Will you pick me up at the airport?
What happens if I'm traveling by myself? Is it possible?
Do I need any specific medical records or vaccination?
What's the max. number of people allowed for this experience?
Which currency do you recommend to bring?
What is not included in this experience?
What type of accommodation does this adventure include? Which are the hotels?
What's the minimum and maximum age required?
Backpack or a Suitcase? And how much should I bring?
Do I need a travel insurance?
How's the weather in Bali?
What additional expenses will there be?
Do I have free time during the activities?
What recommendations are there for free days?
What's the average price of the meals not included?
Where can stay if I get there a day before or stay longer?
Is there wifi and/or phone coverage?
Will I be able to charge my electronic devices?
What's the voltage there? Do I need an adaptor?
At what time should I get there on the first day?
Within what schedule will the tour finish on the last day?
What type of clothes/gear do I need?
What happens if I get injured or sick during the trip and can´t go on?
How are the dishes in the meals included?
Which are the temples visited?
In which language are the tours?
Select a country to define if the visa is required