Everest Base Camp Trek
16 days tour of Nepal
Available on this trip
🤩 Total satisfaction or your money back*
🤑 Months without interest without card, set aside and pay whenever you want*
✈️ Book with an open date and make changes without consequences*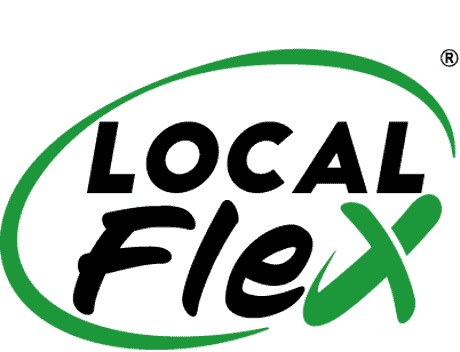 Whats included?
Itinerary
Extras
Is this for me?
FAQ's
Transportation
From the airport to the hotel.
Lodging
3 hotel nights in Kathmandu, tea houses during trek
Flight
Round flight Lukla-Kathmandu
Permission 1
Conservation permit to do the walk.
Permission 2
Registration permit for hiking.
Carrier
Carrier, 1 per two travelers.
Guide
Walking guide with first aid license.
Meals
As shown on the itinerary.
T-shirt
T-shirt of experience.
First aid kit
Emergency kit.
Start planning your experience
Itinerary of your trip Everest Base Camp Trek
Day 1

Arrival at Kathmandu- Free day

Arrival at Kathmandu- Free day

A tour representative picks you up at the Kathmandu International Airport and transfers you to the hotel, which will have your reservation. The hotel is called Mandala Boutique Hotel. It is a very nice hotel with a very typical touch of Nepalese culture. This is a free day. You are able to explore a little around Kathmandu by your own.

Note: Remember to book a flight that departs at least one day before the itinerary begins. Please send your flight information with anticipation to your guide. The tour representative will be holding a sign with your name. Airport pick up is available at any time on this day. Timings in the itinerary are approximate and may change in destination.

Meals: Not included. Accommodation: Mandala Boutique Hotel or similar, double room

Flight to Lukla

This day you are picked you at your hotel at 5:30 in the morning for the transfer to the local airport to take the flight to Lukla, a little town where you are going to start the trek. It's a domestic flight, the flight leaves at 6:30 am and you'll arrive in Lukla at 7:00 am. This airport is famous all over the world for its location and its mountain landscapes. The airport is located at an altitude of 2800 meters above sea level.

REMARK: As per the notice made by the Civil Aviation Authority of Nepal, all the Lukla flights to and from Kathmandu have been shifted to Manthali Airport, Ramechhap district due to heavy traffic congestion in Kathmandu airport during peak trekking season (March, April, May, October, November). The current Lukla flight operation from Manthali airport that was started from the trekking season of March 2022 will continue from Manthali in the upcoming years. However, if we receive any new updates, we will let you know as soon as possible and your itinerary might slightly change due to this.

Day 3

Trek to Namche Bazar

Trek to Namche Bazar

This day you walk uphill and ascend around 740 vertical meters. We recommend you travel light. The landscape is incredible. You reach an altitude of 3440 meters above sea level.

Meals: Breakfast and dinner. Accommodation: Tea houses, double room.

Hiking time: 6 hours. Hiking distance: 9 km.

Difficulty: Challenging.
Tour leaving from Kathmandu
Kathmandu is the capital city of Nepal; it is an exuberant place full of sights, sounds, and smells that are captivating. Kathmandu's name comes from a structure of the Durbar square which is called Kasthamandap; its origin goes back to the word 'Kastha' in sanskrit, which means wood, as well as the word 'Mandap' which means cover.
Single supplement for hotel nights.
+ $300.00
Total satisfaction guarantee, in less than 24 hrs
+ $25.31
Insurance for your experience
+ $96.00
Protect yourself in case of COVID during your trip
+ $82.34
This experience includes physical activities such as hiking, trekking, biking, and canyoning. You'll always be on the move and mostly walking.
Accomodation level
Medium
This accommodation includes essential services like a hot shower, electricity, and a nice and comfy bed.
Experience Type
Small Group
You'll be accompanied by a small group of travelers just like you.
Physical Rating
Challenging
Long and challenging experience. You'll be required to have good physical fitness to go on it. In some of these activities you'll need previous experience on similar activities.
Age range
Min: 18 / Max: 45
This experience is only available for adults within this age range.
No reviews available
Be the first to tell us about your experience!
¿How is the weather during this adventure?
What expenses can I have during this adventure?
How are the guides and carriers? Is it necessary to tip them?
How are the meals during this adventure?
How are the accommodation places during this adventure?
The teahouses have electricity?
Is it common that Lukla's flight has changes?
What currency do you recommend bringing?
What size backpack or duffle do you recommend bringing?
What happens if I get tired or for some reason I cannot continue?
Any other recommendations?
Is necessary to have an insurance?
When is the best season to go on this adventure?
Do I need any specific medical records or vaccination?
What happens if I get sick or injured during the trip and I can't go on?
If it's a group experience, what's the size of the tour groups?
If meals are not included, what's the average price of each dish?
What's the minimum age required? Is the price the same for underaged?
If I get there before or leave after the experience ends, where can I stay?
Is there Wifi and/or Internet and cellphone coverage?
What's the voltage there? Do I need an adaptor and/or converter?
At what time does the experience finish the last day?
In what physical condition should I be to go on this adventure?
What clothes and/or gear should I take with me?
Where can I get the visa?
Where does the adventure begin? Will you pick me up at the airport or hotel?
Do I have any spare time during the activities of the experience?
Do you have any suggestions on what to do on my spare days there ?
What happens if I'm traveling by myself? Is it possible?
What's the arrival schedule for day 1?
At what time is the check in and check out of the accommodation?
Select a country to define if the visa is required