England, Scotland And Wales: Venture Into The United Kingdom
7 days tour of United Kingdom of Great Britain and Northern Ireland
Available on this trip
🤩 Total satisfaction or your money back*
🤑 Months without interest without card, set aside and pay whenever you want*
✈️ Book with an open date and make changes without consequences*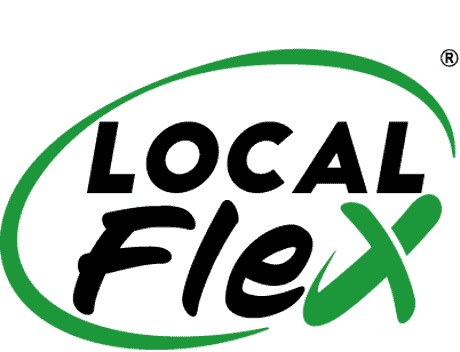 Whats included?
Itinerary
Extras
Is this for me?
FAQ's
Liverpool Accommodation
01-night Ibis Liverpool Centre Albert Dock Hotel or similar
Expert Guide
English speaking guide
Transportation
A modern air-conditioned bus with reclining seats during the tour
Edinburgh Accommodation
02 nights Holiday Inn West Hotel or similar
Incredible visits
Get to know Yorkshire, Edinburgh, Liverpool and Bath
Cardiff Accommodation
01-night Park Inn by Radisson Cardiff City Centre or similar
Yorkshire Accommodation
01 night at Ibis York Centre Hotel or similar
Intern Transportation
Any public transportation used as part of the tour (excluding days off)
Highlands Accommodation
01-night Hotel Arrochar or similar
Whisky tasting
Visit one of the oldest distilleries in Scotland
Meals
6 breakfasts, 4 dinners
Not included:
Start planning your experience
Itinerary of your trip England, Scotland And Wales: Venture Into The United Kingdom
Day 1

Departure from London - Cambridge – Yorkshire

Departure from London - Cambridge – Yorkshire

Meeting at the starting point in the morning (arrival on your own). The star point is outside the Novotel Hotel at Greenwich Station at 06:30 hrs. or in the second point at the lobby of the Holiday Inn Express Hotel, Greenwich at 07:00 hrs. It is necessary to arrive to London 01 day before the start (check the extras section) so you can be at the meeting point on time.

Welcome to your tour of Great Britain! Today, you will fill your lungs with fresh, English countryside air, as you depart the city of London. Arriving in Cambridge, your first adventure will have you punting along the river in traditional style, taking in the stunning scenery and epic, historical buildings in the most relaxing way. The final stop for the day is York, a mecca for history buffs and lovers of fine architecture and culture. Your walking tour offers fascinating insights, stories, and history of the city. Tonight, you will enjoy a traditional Sunday roast dinner in a British pub. Be sure to try the homemade Yorkshire pudding, followed by a chocolate brownie for dessert.

Meals: Dinner

Accommodation: Hotel Ibis York Centre (02 stars) or similar - Shared Double Room (same gender)

Day 2

Hadrian's Wall - Jedburgh – Edinburgh

Hadrian's Wall - Jedburgh – Edinburgh

Your first stop of the day is the Angel of the North, a 20m-tall steel sculpture of an angel with wings measuring 54 meters across. Next stop, Hadrian's Wall. Built by hand in 122 ADS, it is one of the most visited cultural landmarks in the UK. Not too far away lies the border town of Jedburgh. Famed for its links to royalty and historical warfare, you can explore the city and take in the amazing architecture. The Jedburgh Abbey ruins are highly recommended. As you journey through Scotland, relax, and enjoy the beautiful landscape drifting past. The capital city is waiting, and your tour leader will introduce you to Edinburgh on an evening driving and orientation walking tour.

Meals: Breakfast and dinner

Accommodation: Holiday Inn West (03 stars) or similar - Shared Double Room (same gender)

Day 3

Edinburgh: Free Day

Edinburgh: Free Day

Today, the city is yours to explore. Known as the cultural capital of Scotland, Edinburgh is blessed with stunning architecture, art galleries and memorials. Take a step back in time, and wander around the unchanged cobbled streets of the Royal Mile. Or join your tour leader on a Conquer the Capital optional excursion. This full-day tour takes you to Edinburgh Castle and includes a visit to the Royal Yacht Britannia - the former residence of the royal family. If there are clear skies - hike up to Arthur's Seat for some incredible views. Tonight, you have the option of joining a traditional Scottish dinner and show (you can even try some Haggis). Check our optional excursions for more information.

Meals: Breakfast

Accommodation: Holiday Inn West (03 stars) or similar - Shared Double Room (same gender)
Tour leaving from London
London is the capital and largest city of England and the UK. It is located next to the Thames river. It is a city that blends the traditional british culture with the modernity. It is one of the most important business centers in the world.
Optional single room supplement
+ $800.00
Total satisfaction guarantee, in less than 24 hrs
+ $30.00
Insurance for your experience
+ $42.00
Protect yourself in case of COVID during your trip
+ $84.13
Accomodation level
Medium
This accommodation includes essential services like a hot shower, electricity, and a nice and comfy bed.
Experience Type
Small Group
You'll be accompanied by a small group of travelers just like you.
Almost everyone is fit for these activities. Every hike or physical exercise last less than 30 minutes, such as paragliding and horseback riding. Please ask about specific conditions.
Age range
Min: 10 / Max: 65
It's a relaxed experience, your main activity is just to enjoy the ride and the views. You may have to walk in some activities, but you will mainly move by car.
No reviews available
Be the first to tell us about your experience!
When is the best season to go on this adventure?
¿How is the weather in this experience?
Where does the adventure begin? Will you pick me up at the airport or hotel?
Do I need any specific medical records or vaccination?
What happens if I get sick or injured during the trip and I can't go on?
Which currency do you recommend bringing?
What is not included in this experience? Are there any extra expenses?
If it is a group experience, what is the size of the tour groups?
Do I have any spare time during the activities of the experience?
Do you have any suggestions on what to do on my spare days there?
What type of accommodation does this adventure include? Which are the hotels?
What happens if I'm traveling by myself? Is it possible?
What's the minimum age required? Is the price the same for underaged?
If I get there a day before or leave a day after, where can I stay?
Is there Wifi and/or Internet and cellphone coverage?
Will I be able to charge my electronic devices?
What's the voltage there? Do I need an adaptor and/or converter?
What's the arrival schedule for day 1?
At what time does the experience finish the last day?
What physical condition should I be to go on this adventure?
Do I need a travel insurance? What should the insurance cover?
What's the suggested baggage/backpack size?
Does it include international flights to reach the destination?
If meals are included, what is the menu going to be like?
If meals are not included, what's the average price of each meal?
What clothes and/or gear should I take with me?
Select a country to define if the visa is required