Discover The Two Irlands Coasts From Dublin
7 days tour of Ireland
Available on this trip
🤩 Total satisfaction or your money back*
🤑 Months without interest without card, set aside and pay whenever you want*
✈️ Book with an open date and make changes without consequences*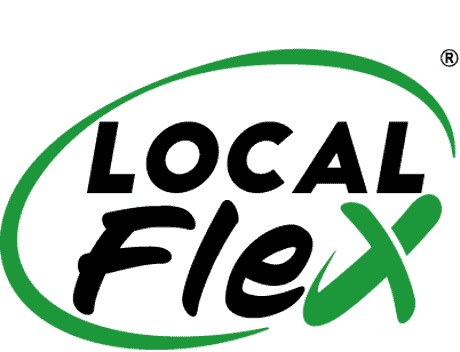 Whats included?
Itinerary
Extras
Is this for me?
FAQ's
Expert local guides
English Speaking Local Expert guides on each of the itinerary tours
Accommodation in Dublín
Accommodation in Dublín for 2 nights in a three-star hotel in a double room
Accommodation in Derry
Accommodation in Derry for 1 night in a three-star hotel in a double room
Accommodation in Galway
Accommodation in Galway for 1 night in a three-star hotel in a double room
Accommodation in Kerry
Accommodation in Kerry region for 1 night in a three-star hotel in a double room
Transportation
The comfortable vehicle according to the # of travelers by date (minibus - bus)
Meals
6 breakfasts and 3 dinners mentioned in the itinerary
Not incluided
Does not include: international flights, tips, and food not mentioned.
Start planning your experience
Itinerary of your trip Discover The Two Irlands Coasts From Dublin
Welcome to Dublin

Welcome to Dublin! Here begins your adventure in Ireland, your local guide is waiting at the Travelodge Dublin Phoenix Park hotel located on Navan Rd, Castleknock, Dublin 15, D07 PE89, after helping you to do your check in and if time permits You will enjoy the authentic Irish experience of drinking in a pub and tasting the famous Guiness beer.

This city has a variety of places and activities to know as the ideal size to walk around it, at night you have an ideal welcome dinner to meet your local guide and give you the details of the adventure that awaits you in this magical place.

Meals: Dinner

Accommodation: Travelodge Dublin Phoenix Park Hotel 3 stars or similar double room.

Derry - Beslfst

After your breakfast, you will board your bus to start your way to Northern Ireland, during the journey the local guide will tell you the history of these two countries that have lived in peace for several decades,

Galway Bay

Your breakfast will be the signal to take your comfortable bus leaving Derry, we go to Galway, the road is also part of the adventure because you will be on the famous Wild Atlantic Way, the longest coastal walk in the world, and probably the most picturesque ! After a comfortable stop along the way, you will arrive in Galway in the early afternoon. Enjoy some free time in this bohemian and artistic city that has a vibrant atmosphere, thanks to its large student population, you will find many bars and cafes, some of which will feature live music. Take a look at the remains from medieval times. city walls, or stroll along the waterfront to Salthill in Galway Bay, source of the area's famous and delicious oysters.

Meals: Breakfast

Accommodation: Imperial Hotel Galway. 3 star hotel or similar double room.
Tour leaving from Dublin
Dublin is the capital and largest city of Ireland Situated on a bay on the east coast, at the mouth of the River Liffey, it lies within the province of Leinster. It is bordered on the south by the Dublin Mountains, a part of the Wicklow Mountains range.
Optional single supplement.
+ $733.00
Total satisfaction guarantee, in less than 24 hrs
+ $30.00
Insurance for your experience
+ $42.00
Protect yourself in case of COVID during your trip
+ $84.13
There will be challenging activities such as hiking, biking, canyoning and trekking, but you're also going to have other means of transportation and relaxed moments to just chill.
It's all about adventure, it includes camping or staying at local people houses. You may have to share bathrooms and there mostly won't be electricity. This is the real deal.
Experience Type
Small Group
You'll be accompanied by a small group of travelers just like you.
Almost everyone is fit for these activities. Every hike or physical exercise last less than 30 minutes, such as paragliding and horseback riding. Please ask about specific conditions.
Age range
Min: 10 / Max: 65
No reviews available
Be the first to tell us about your experience!
When is the best season to go on this adventure?
Where does the adventure begin? Will you pick me up at the airport or hotel?
Do I need any specific medical records or vaccination?
What happens if I get sick or injured during the trip and I can't go on?
Which currency do you recommend to bring?
What is not included in this experience? Are there any extra expenses?
If it's a group experience, what's the size of the tour groups?
Do I have any spare time during the activities of the experience?
If meals are included, what's the menu going to be like?
If meals are not included, what's the average price of each meal?
What type of accommodation does this adventure include? Which are the hotels?
What happens if I'm traveling by myself? Is it possible?
If I get there a day before or leave a day after, where can I stay?
Is there Wifi and/or Internet and cellphone coverage?
Will I be able to charge my electronic devices?
In what physical condition should I be to go on this adventure?
Do I need a travel insurance? What should the insurance cover?
What's the voltage there? Do I need an adaptor and/or converter?
What's the minimum age required? Is the price the same for underaged?
Select a country to define if the visa is required