5 days tour
Dazzling Trek And Camp On The Sand Of The Sahara Desert
$ 1,016 .00 USD
Total price per person
Reserve with $250.00
Whats included?
Itinerary
Extras
Is this for me?
FAQ's
Accommodation Ouarzazate
02 nightsHotel CLUB HANAN (03 stars) or similar.
Accommodation Desert
02 nights Camp at the desert.
Meals
04 breakfast, 03 lunches, 02 dinners.
Local guide
Professional english speaking local guide.
Tour transportation
Air conditioned vehicle.
Trek assistance
24/7 assistance during the trek.
Not included:
Not included
International/local flights, airport transfers, travel insurance.
Not included
Meals and drinks not mentioned, tips, personal expenses.
Start planning your experience
Itinerary of your trip Dazzling Trek And Camp On The Sand Of The Sahara Desert
Day 1

Arrival in Marrakech - Ouarzazate

Arrival in Marrakech - Ouarzazate

The experience through the desert begins at Marrakech, in Arabic the "Land of God", an imperial city located in the west of Morocco, famous for being the principal center of economic activity.

A tour representative will pick you up 2 hours before leaving for Ouarzazate, a city located about 4 hours from Marrakech. Please contact your guide through the chat at least 30 days before your arrival to know the places where you can be picked up and the time.

Ouarzazate, pronounced 'Wazzazat', is a lively desert-side town famous for its movie studios, located just south of the High Atlas Mountains.

Settle in the hotel, rest from the road, and sleep well for the beginning of an unforgettable desert experience.

Meals: No.

Accommodation: Hotel CLUB HANAN (03 stars) or similar - Private double room.

Note: Timings in the itinerary are approximate.

Day 2

Ouarzazate -  Tazzarine - Trek to the Camp

Ouarzazate -  Tazzarine - Trek to the Camp

Have an early breakfast and leave for the desert with the private vehicles on a road that takes you to the low mountains of the beautiful Jebel Saghro, located in the east of the Anti-Atlas.

On the way, pass through the small town of N'kob, a rural municipality in the mountain massif of Atlas.

After more than 3 and a half hours on the road, arrive in Tazzarine, a small oasis town that receives tourists that want to walk the desert. Have lunch while the camels are loaded.

Sahara Desert Trek

Enjoy the beautiful color of the landscape that bursts out at sunrise, have a good breakfast, and drink a warm and delicious Arabian coffee to set up for a good day of trekking.

Leave along a dry river, pass by small oases and low dunes, always surrounded by incredible views of the colorful mountains of Jebel Saghro to the north, and the surprising greenery of the palmery threading its way towards Tazzarine.
Available on this trip
🤩 Total satisfaction or your money back*
🤑 Months without interest without card, set aside and pay whenever you want*
✈️ Book with an open date and make changes without consequences*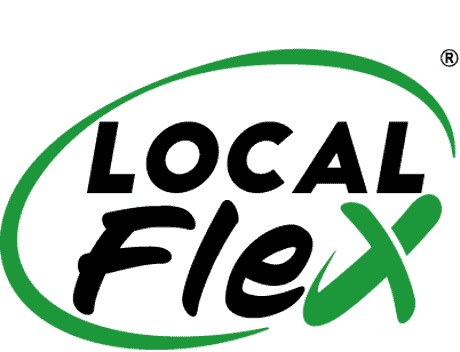 Tour leaving from Marrakesh
Marrakesh is one of the most important cities in Morocco. This city has the biggest traditional market of the country, the "suq", and one of the most visited squares in Africa and the world: the square "Djemaa el Fna".
Individual supplement (mandatory)
+ $693.00
Previous night in Marrakech (01- 02 people)
+ $83.00
Posterior night in Marrakech (01- 02 persons)
+ $83.00
Transfer Marrakech airport - hotel
+ $33.00
Transfer from hotel to Marrakech airport
+ $33.00
Private vehicle service, full day
+ $147.00
Total satisfaction guarantee, in less than 24 hrs
+ $30.00
Insurance for your experience
+ $30.00
Protect yourself in case of COVID during your trip
+ $80.97
This experience includes physical activities such as hiking, trekking, biking, and canyoning. You'll always be on the move and mostly walking.
Experience Type
Small Group
You'll be accompanied by a small group of travelers just like you.
There are several physical activities that last from 2 to 6 hours in easy terrains, low altitude flats, or water experiences. Please ask if you're not sure this applies to you.
Age range
Min: 15 / Max: 80
Minors from 15 to 17 years must be accompanied by an adult.
It's all about adventure, it includes camping or staying at local people houses. You may have to share bathrooms and there mostly won't be electricity. This is the real deal.
No reviews available
Be the first to tell us about your experience!
What is the best season for this adventure?
How is the weather in this experience?
Where does the experience start? Will you pick me up at the airport or hotel?
Are there any medical or vaccination requirements?
What happens if I get sick or injured during the trip and I can't go on?
What currency do you recommend I bring? Where can I change?
What is not included in this experience? Are there any extra expenses?
If it's a group experience, what's the size of the tour groups?
Do I have free time during the activities of the experience?
What recommendations are there for days off?
If meals are included, what's the menu going to be like?
What's the average price of a meal?
How are the accommodations within this adventure? Which are the hotels?
What happens if I'm traveling by myself? Is it possible?
What is the minimum age? Does the price change for minors?
If I arrive a day early or leave a day late, where can I stay?
Will I have internet and/or phone coverage, as well as Wifi?
Will I be able to charge my electronics?
What voltage is used, do I need an adapter?
What time can I arrive on day 1?
What time will we finish on the last day?
What physical condition do I need to complete this experience?
Do I need travel insurance? What should my policy cover?
Do I need any special equipment? What kind of clothing do I need?
What size backpack or suitcase do you recommend I bring?
Do I need a visa to enter the country?
Does it include international flights to reach the destination?
Select a country to define if the visa is required