Complete Italy
10 days tour of Italy
Available on this trip
🤩 Total satisfaction or your money back*
🤑 Months without interest without card, set aside and pay whenever you want*
✈️ Book with an open date and make changes without consequences*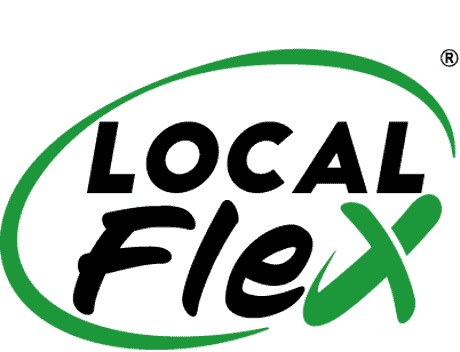 Whats included?
Itinerary
Extras
Is this for me?
FAQ's
Accommodation in Rome
03 nights Hotel St. Martin (4 stars) o similar.
Accommodation in Florence
02 nights Hotel Raffaello (4 stars ) o similar.
Accommodation in Venice
02 nights Hotel Delfino (Mestre) (4 stars) o similar
Accommodation in Sorrento
01 night Hotel Michelangelo (4 estrellas) o similar
Meals
6 buffet breakfasts, 4 lunches and 3 dinners
Guide
Bilingual guide (Spanish and Italian)
Internal Transfers
All transfers by air-conditioned bus.
Entrances
Tickets to sites of interest, only those mentioned in the itinerary
Not included:
Airport Transfers
Airport transfers on arrival or departure not included
Flights not included
International and/or domestic flights not included.
Expenses not included
Does not include personal expenses, tips, insurance.
Taxes not included
Mmunicipal fees not included, they must be paid at destination.
Start planning your experience
Itinerary of your trip Complete Italy
Arrival in Rome

On your first day, most of the time is free for you to get to Rome.

You must arrive before 7pm so that way you have time to settle in and go to the meeting point for the first activity.

Upon arrival, you must go directly to the hotel where the experience begins. Transfer from the airport is not included, so you must arrive on your own. Check-in hours are normally from 3pm.

You will have the afternoon free to rest or start touring Rome on your own.

Day 2

Roma - Asis - Siena - Florence

Roma - Asis - Siena - Florence

After breakfast, you will meet the group to leave at 7:15 hrs towards Asis.

After a little more than 2 hours walk, you will have free time to visit this small town, surrounded by walls of unmistakable medieval aspect.

It is advisable to visit the famous Basilica of San Francisco, with the masterpieces of Giotto and Cimabue.

Day 3

Florence - Sightseeing Tour

Florence - Sightseeing Tour

After breakfast, you will visit the wonderful city of Florence, where the Italian genius is manifested in all its splendor and purity.

The city centre, together with the Belfry, the Baptistery and the Cathedral, constitute an extraordinary group of white, vede and pink marbles, in which the transition from medieval Florentine art to the Renaissance can be seen.

You will have the visit on foot to the Duomo of Santa Maria del Fiore, symbol of the wealth and power of Florence during the S. XIII and XIV.

You will get to know the Brunelleschi Dome in contrast to the slender silhouette of the Bell Tower designed and begun to build by Giotto.

You can see the Baptistery, Romanesque construction famous for its bronze Gates (Gates of Paradise, so named by Michelangelo), Piazza della Signoria, the Old Palace, Gothic building of austere appearance, and finally the Church of Santa Croce that opens to one of the oldest squares in the city.
Tour leaving from Rome
Rome, capital city of Italy, is known as the "eternal city", also as "Caput Mundi", which means capital of the world in Latin. It has more than 280 fountains and more than 900 churches. The coins that are thrown in the Fontana di Trevi are donated to a catholic charity.
Individual supplement (mandatory)
+ $747.00
Transfer Hotel - Airport Daytime 1 or 2 pax
+ $120.00
Transfer Airport - Hotel Daytime1 o 2 pax
+ $120.00
Transfer Hotel - Airport - Nocturne 1 o 2 pax
+ $144.00
Transfer Airport - Hotel - Nocturne 1 o 2 pax
+ $144.00
Total satisfaction guarantee, in less than 24 hrs
+ $30.00
Insurance for your experience
+ $60.00
Protect yourself in case of COVID during your trip
+ $84.13
There will be challenging activities such as hiking, biking, canyoning and trekking, but you're also going to have other means of transportation and relaxed moments to just chill.
Accomodation level
Medium
This accommodation includes essential services like a hot shower, electricity, and a nice and comfy bed.
Experience Type
Small Group
You'll be accompanied by a small group of travelers just like you.
There are several physical activities that last from 2 to 6 hours in easy terrains, low altitude flats, or water experiences. Please ask if you're not sure this applies to you.
Age range
Min: 1 / Max: 75
What is the amount to be paid for municipal fees?
Can the itinerary change order?
What is the best season for this adventure?
How is the weather in this experience?
Where does the experience start? Will you pick me up at the airport or hotel?
Are there any medical or vaccination requirements?
What if I get sick or hurt on the trip and can't continue?
What currency do you recommend I bring? Where can I change?
What does this experience not include? What are the extra costs during the tour?
If the experience is in groups, how big are the groups?
Do I have free time during experience activities?
What recommendations are there for days off?
If the experience includes meals, how are the dishes?
What is the average price of meals not included?
How are the accommodations of this adventure? What is the name of the hotel?
What if I travel alone? Is it possible?
What is the minimum and maximum age? Does the price change for minors?
If I travel with minors, how should I book?
Will I have internet and/or phone coverage as well as Wi-Fi?
Will I be able to charge my electronics?
What voltage is used, do I need adapter?
What time can I arrive by day 1?
If I arrive a day early or leave a day later, where can I stay?
What time do we finish on the last day?
What physical condition do I need to complete this experience?
Do I need travel insurance? What should my policy cover?
Do I need any special equipment? What kind of clothes do I need?
What size backpack or suitcase do you recommend me to bring?
Do I need a visa to enter the country?
Does it include international flights to reach the destination?
How are the triple rooms?
How is the internal transport?
Select a country to define if the visa is required