7 days tour
Camping Safari in Tanzania
$ 6,340 .00 USD
Total price per person
Reserve with $284.00
Whats included?
Itinerary
Extras
Is this for me?
FAQ's
Transportation
Transportation from/to Kilimanjaro International Airport.
Guide and driver
English speaking guide and driver who will take care of you.
Accommodation for day 1
Hotel Nazz or similar in Arusha/Moshi Town.
Accommodation for day 2
Migombani campsite.
Accommodation for day 3
Seronera campsite.
Accommodation for day 4
Seronera campsite.
Accommodation for day 5
Simba campsite.
Accommodation for day 6
Migombani Campsite.
Briefing
Safari briefing before going on the adventure
Cook and meals
Specialized chef during the experience, vegetarian meals available
Entrance tickets
All park entrance fees and crater Ngorongoro fee
4×4 vehicle
4×4 vehicle for the safari sector
Sparkling water
Bottle of sparkling water per day
Campsite fee
Camping fee during the whole adventure
Not included:
Not included
Local/international flights, travel insurance.
Not included
Meals and beverages not mentioned, tips, activities and personal expenses.
Start planning your experience
Itinerary of your trip Camping Safari in Tanzania
Day 1

Kilimanjaro International Airport- Arusha

Kilimanjaro International Airport- Arusha

Arrive at Kilimanjaro International Airport (JRO). Met with your guide and driver in the transportation to your hotel in Arusha, located approximately an hour and a half away. Rest and get ready to start your adventure the next day.

Arusha is a multicultural city in northern Tanzania, considered the main tourist center of the country due to its proximity to National Parks such as Serengeti, Lake Manyara, Tarangire, Ngorongoro Conservation Area, among other natural attractions.

Translated with www.DeepL.com/Translator (free version)

Meals: Breakfast.

Accommodation: Naaz Hotel in Arusha (or similar) - Shared room.

Note: Timings in the itinerary are approximate.

Day 2

Arashua - Tarangire National Park - Camp

Arashua - Tarangire National Park - Camp

After breakfast, start the day with a brief explanation of the safari route to Tarangire National Park. While on the road, you enjoy a picnic lunch.

Here you can see the huge variety of panoramas including acacia trees and beautiful savannah, where several groups of elephants and other animals unique to the area, such as oryx and kudu, are free to roam.

Tarangire National Park is the sixth largest national park in Tanzania, named after the river that runs through the park and serves as a source of hydration for the animals that inhabit the area. It is also home to the largest elephant population in the country.

Day 3

Tarangire- Serengeti National Park

Tarangire- Serengeti National Park

Finish breakfast and leave the camp with your box lunch for another day of adventure. You will be transferred by private transport to Serengeti National Park.

In the Maasai language, Serengeti means "Endless Plain". The park has become famous for its annual migrations of thousands of wildebeest in search of fertile land and new pastures.

The park represents 14% of the country's land area, making it the largest conservation area in Tanzania, which few other countries can match.
Available on this trip
🤩 Total satisfaction or your money back*
🤑 Months without interest without card, set aside and pay whenever you want*
✈️ Book with an open date and make changes without consequences*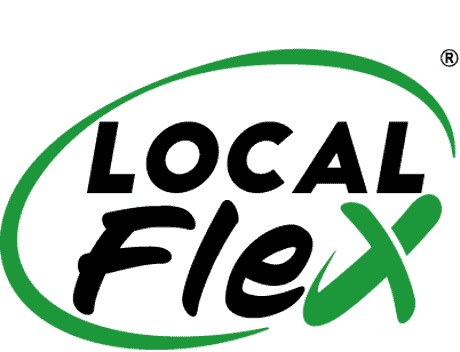 Tour leaving from Arusha
Arusha is a city in the North of Tanzania, which is famous for the proximity it has to several popular sites, such as the Serengeti National Park, the Ngorongoro Conservation Area, Lake Manyara National Park, and Mount Kilimanjaro, among others.
Private accommodation
+ $100.00
Serengeti Balloon Safari
+ $748.00
Maasai Village Experience
+ $40.00
Total satisfaction guarantee, in less than 24 hrs
+ $30.00
Insurance for your experience
+ $42.00
Protect yourself in case of COVID during your trip
+ $80.97
Experience Type
Small Group
You'll be accompanied by a small group of travelers just like you.
There will be challenging activities such as hiking, biking, canyoning and trekking, but you're also going to have other means of transportation and relaxed moments to just chill.
Accomodation level
Medium
This accommodation includes essential services like a hot shower, electricity, and a nice and comfy bed.
Almost everyone is fit for these activities. Every hike or physical exercise last less than 30 minutes, such as paragliding and horseback riding. Please ask about specific conditions.
Age range
Min: 10 / Max: 65
No reviews available
Be the first to tell us about your experience!
Where does the experience begin? Will they pick me up at the airport or hotel?
What is not included in this experience?
If the experience includes meals, how are the dishes?
Is the camping/hut occupancy double?
When is the best season to go on this experience?
Is there any vaccination recommendation?
What happens if a customer gets sick or has an accident?
Which currency do you recommend to bring?
Are there extra expenses during the trip?
Is it possible to travel alone? Are there single supplements for accommodation?
What's the arrival schedule to JRO on day 1?
At what time does the experience finish the last day?
What is the minimum age and does the price change for minors?
If I arrive a day early, or leave a day late, where can I stay?
Do I need travel insurance and what should my policy cover?
Includes international flights to reach the destination?
Is there Wifi and/or Internet and cellphone coverage?
Select a country to define if the visa is required