9 days tour
Be Amazed By The Wonders Of North Island, New Zealand
$ 1,658 .82 USD
Total price per person
Reserve with $250.00
Whats included?
Itinerary
Extras
Is this for me?
FAQ's
Accommodation Auckland
3 Nights Attic Backpackers Hostel - Shared room.
Accommodation Rotorua
3 Nights Hostel Yha Rotorua - Shared room.
Accommodation Taupo
2 nights Hostel Yha Finali Jacks - Shared room.
Airport Transfer
Transfer Auckland Airport - Hostel - Auckland Airport.
Professional Guide
Professional English speaking guide.
Meals
5 breakfasts and 3 dinners.
Internal transportation
Transportation for the mentioned transfers.
Visits
Glowworm Cave, Wai-O-Tapu, Kuirau Park, Huka Falls, hot springs, Kerosene Creek.
Not included:
Not included
International flights, tips, meals not mentioned, insurance.
Start planning your experience
Itinerary of your trip Be Amazed By The Wonders Of North Island, New Zealand
Day 1

Arrival at Auckland

Arrival at Auckland

Begin this exciting experience in Auckland, a major city located on the North Island of New Zealand.

Land at Auckland International Airport (AKL), the largest and most important airport in the country, where you meet a tour representative for your transfer to the hostel.

After checking in you have free time to rest or explore on your own a bit of this beautiful port city, you can visit a bar or cafe (not included).

In the evening you meet your fellow travelers, enjoy a nice time at the hostel, and share your excitement for the adventures you will experience in the coming days.

Meals: No.

Accommodation: Attic Backpackers Hostel - Shared room.

Note: Timings in the itinerary are approximate.

City Tour Auckland 

This day you enjoy Auckland and discover the wonders offered by "the city of candles" as it is also known.

After breakfast, start the tour of the largest city in New Zealand, with the guide and your travel fellows you visit the most emblematic places of Auckland, including Queen Street, the main shopping street, where you find a variety of stores, restaurants, and bars.

Visit the famous Sky Tower, a telecommunications tower that has become one of the main tourist attractions for its modern design and viewpoints.

Tour around the Harbour Viaduct area and have free time to visit it on your own.

Day 3

Auckland - Waitomo Glowworm Cave - Hobbiton - Rotorua

Auckland - Waitomo Glowworm Cave - Hobbiton - Rotorua

Finish breakfast and say goodbye to Auckland to embark on a journey of about 2.5 hours that takes you to Waitomo, known worldwide for its amazing cave system.

Board a boat and begin your visit to one of New Zealand's most important natural attractions, Glowworm Cave. Walk through the labyrinth of subway rivers while observing the impressive stalactite and stalagmite formations.

Amaze yourself by the thousands of glow worms that inhabit the caves, which give you a unique view, similar to a galaxy with countless turquoise blue lights, without a doubt, you will live an unforgettable experience.
Available on this trip
🤩 Total satisfaction or your money back*
🤑 Months without interest without card, set aside and pay whenever you want*
✈️ Book with an open date and make changes without consequences*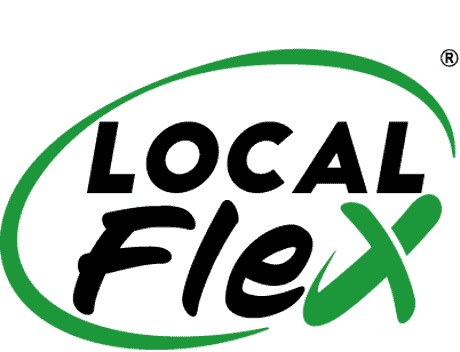 Tour leaving from Auckland
Auckland is a city in the North Island of New Zealand. You can find the largest Polynesian population in the world in this city. Its diverse, multicultural and cosmopolitan features make it a popular place to visit and live in.
Previous Night in Auckland - Shared Room
+ $42.00
Posterior Night in Auckland - Shared Room
+ $42.00
Posterior Night in Auckland - Private Room
+ $113.00
Previous Night stay in Auckland - Private Room
+ $113.00
Total satisfaction guarantee, in less than 24 hrs
+ $30.00
There will be challenging activities such as hiking, biking, canyoning and trekking, but you're also going to have other means of transportation and relaxed moments to just chill.
It's all about adventure, it includes camping or staying at local people houses. You may have to share bathrooms and there mostly won't be electricity. This is the real deal.
Experience Type
Small Group
You'll be accompanied by a small group of travelers just like you.
There are several physical activities that last from 2 to 6 hours in easy terrains, low altitude flats, or water experiences. Please ask if you're not sure this applies to you.
Age range
Min: 18 / Max: 45
This experience is only available for adults within this age range.
No reviews available
Be the first to tell us about your experience!
When is the best season to go on this adventure?
How is the weather in this experience?
Where does the experience start? Will you pick me up at the airport or hotel?
Are there any medical or vaccination requirements?
What happens if I get sick or injured during the trip and I can't go on?
What currency do you recommend I bring? Where can I change?
What is not included in this experience? Are there any extra expenses?
If it's a group experience, what's the size of the tour groups?
Do I have free time during the activities of the experience?
What recommendations are there for days off?
If meals are included, what's the menu going to be like?
What's the average price of a meal?
How are the accommodations within this adventure? Which are the hotels?
What happens if I'm traveling by myself? Is it possible?
What is the minimum and maximum age? Does the price change for minors?
If I arrive a day early or leave a day late, where can I stay?
Will I have internet and/or phone coverage, as well as Wifi?
Will I be able to charge my electronics?
What voltage is used, do I need an adapter?
What time can I arrive on day 1?
What time will we finish on the last day?
What physical condition do I need to complete this experience?
Do I need travel insurance? What should my policy cover?
Do I need any special equipment? What kind of clothing do I need?
What size backpack or suitcase do you recommend I bring?
Do I need a visa to enter the country?
Does it include international flights to reach the destination?
Select a country to define if the visa is required