12 days tour
Adventure In Sri Lanka
$ 2,169 .62 USD
Total price per person
Reserve with $250.00
Whats included?
Itinerary
Extras
Is this for me?
FAQ's
Accommodation 1
1 Night Negombo - Twin/Dbl Share Hotel (Hotel J)
Accommodation 2
2 Nights Dambulla - Twin/Dbl Share Glamping Resort
Accommodation 3
1 Night Kandy - Twin/Dbl Share Ozo Hotel
Accommodation 4
2 Nights Ella - Twin/Dbl Share Ella Flower Garden Hotel or similar
Accommodation 5
1 Night Udawalawe National Park - Twin/Dbl Elephant Trail Hotel
Accommodation 6
1 Night Dikwella - Twin/Dbl Share Dikwella BeachHotel
Accommodation 7
1 Night Tallala - Twin/Dbl/Trpl Share Talalla Retreat
Accommodation 8
2 Nights Mirissa - Twin/Dbl Share Paradise Beach Hotel
Transportation
Airport pickup, transportation during the experience, train journey, tuk tuk
Tours and activities
Visit temples, markets, and main attractions. Boat in the river, surf and safari
Guides
English speaking experienced western group leader and local guides
Meals
11 Breakfasts, 3 lunches, 2 dinners
Support
24/7 support during and after experience
Start planning your experience
Itinerary of your trip Adventure In Sri Lanka
Negombo

A tour representative picks you at Colombo airport and takes you to the beach front hotel in Negombo. You have plenty of time to recover from your long flight, chill out and meet everyone in your group.

Accommodation: "Hotel J" in Negombo, double rooms

Negombo- Dambulla

Today you discover the beachside town of Negombo by tuk tuk and visit the famous local fish market, before heading north to the beautiful and sacred town of Dambulla. This and the next night, you stay in a unique and beautiful 'glamping' resort.

Meals: breakfast, lunch Accommodation: "Rangiri glamping resort" in Dambulla, double rooms

Sigiriya- Dambulla

This is an amazing and diverse day, starting with experiencing the stunning views of the famous Sigiriya Rock Fortress, followed by an authentic local village experience. You cruise by boat and enjoy a cooking demonstration by the local village women. You live and eat like the locals!

Meals: breakfast, lunch Accommodation: "Rangiri glamping resort" in Dambulla, double rooms
Available on this trip
🤩 Total satisfaction or your money back*
🤑 Months without interest without card, set aside and pay whenever you want*
✈️ Book with an open date and make changes without consequences*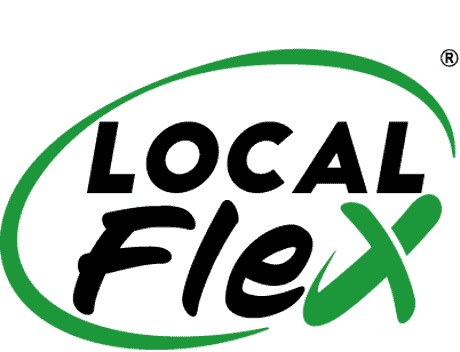 Tour leaving from Colombo
Colombo is the capital of Sri Lanka and the largest city in the country. Located on the west coast of the island, Colombo is known for its mix of cultures, bustling port, and vibrant nightlife. The city is home to a large number of temples, churches, and mosques, as well as impressive colonial buildings. In addition, Colombo offers a wide variety of dining options, from street stalls to fine dining restaurants.
Total satisfaction guarantee, in less than 24 hrs
+ $30.00
Insurance for your experience
+ $72.00
Protect yourself in case of COVID during your trip
+ $80.97
There will be challenging activities such as hiking, biking, canyoning and trekking, but you're also going to have other means of transportation and relaxed moments to just chill.
Accomodation level
Medium
This accommodation includes essential services like a hot shower, electricity, and a nice and comfy bed.
Experience Type
Small Group
You'll be accompanied by a small group of travelers just like you.
There are several physical activities that last from 2 to 6 hours in easy terrains, low altitude flats, or water experiences. Please ask if you're not sure this applies to you.
Age range
Min: 18 / Max: 45
This experience is only available for adults within this age range.
No reviews available
Be the first to tell us about your experience!
When is the best time to go on this experience?
Where does the adventure begin? Will you pick me up at the airport?
What happens if I'm traveling by myself? Is it possible?
Do I need any specific medical records or vaccination?
What's the max. number of people allowed for this experience?
Which currency do you recommend to bring? How can I access my money there?
What is not included in this experience?
What type of accommodation does this adventure include?
What's the suggested age limit?
Backpack or a Suitcase? And how much should I bring?
Do I need a travel insurance?
Within what schedule should I arrive on the first day?
Where does the experience end? Can I stay longer there?
What are the extra expenses?
Do I have free time during the activities?
What recommendations are there for free days?
Where can stay if I get there a day before or stay longer?
Will I be able to charge my electronic devices?
What's the voltage there? Do I need an adaptor?
How are the dishes in the meals included?
What happens if I get sick or injured during the tour and cannot continue?
How are the dishes in the meals included?
What is the average price of the meals not included?
What physical condition should I have for this experience?
What type of clothes/gear should I bring?
In which language are the tours?
Which is the policy in case of changes or cancellation?
Select a country to define if the visa is required