Adventure In Spain: North, Pyrenees And Mediterranean 
7 days tour of Spain
Available on this trip
🤩 Total satisfaction or your money back*
🤑 Months without interest without card, set aside and pay whenever you want*
✈️ Book with an open date and make changes without consequences*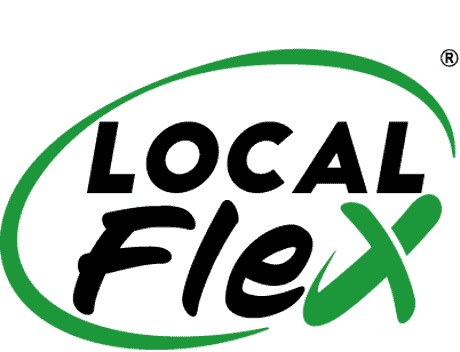 Whats included?
Itinerary
Extras
Is this for me?
FAQ's
Madrid
Accommodation 01 night at Hotel Elba Madrid - double occupation
San Sebastian
Accommodation 01 night at Ibis Irun - double occupation
Zaragoza
Accommodation 01 night at Ibis Zaragoza Centre - double occupation
Barcelona
Accommodation 02 nights at Sant Cugat Hotel - double occupation
Valencia
Accommodation 01 night at Silken Puerta Valencia - double occupation
Meals
06 breakfasts, 03 dinners
Transport
Modern air-conditioned coach with reclining seats and toilet onboard
Intern Transport
Any public transport used as part of the tour (excludes free days)
Incredible visits
Visit Pamplona, Andorra, Velencia, Barcelona, Zaragoza
Wine Tasting
Taste the local Spanish wines
Entrance Belmonte Castle
Visit the medieval castle of Belmonte
Expert Guide
English speaking guide expert
Start planning your experience
Itinerary of your trip Adventure In Spain: North, Pyrenees And Mediterranean 
Arrive in Madrid

Welcome to the start of your Spanish adventure! Your tour leader will meet you at our hotel during the afternoon. After everyone is checked in, we will enjoy an included dinner where you can get to know your fellow travellers and learn a bit more from your tour leader about what incredible experiences the next 7 days will bring!

Meals: Dinner

Accommodation: Double room at Elba Madrid Hotel or similar

Day 2

Madrid - Segovia - San Sebastian

Madrid - Segovia - San Sebastian

This morning you will depart Madrid and make your way to San Sebastian on Spain's northern coast. Along the way you'll enjoy a comfort stop in Segovia, a picturesque UNESCO World Heritage Site city which offers the highest concentration of Romanesque churches in Europe, as well as an incredibly well-preserved Roman aqueduct that runs into the heart of the city. Later this afternoon you will arrive in San Sebastian, a charming city with a beautiful beach and vibrant nightlife. A foodie's paradise, San Sebastian is known for its Basque gastronomy, so this evening is best spent exploring the beachfront bars and indulging in pintxo, northern Spain's version of tapas!

Meals: Breakfast

Accommodation: Double room at Ibis Irun or similar

Day 3

San Sebastian - Pamplona – Zaragoza

San Sebastian - Pamplona – Zaragoza

Your first stop today is Pamplona, the historic city made famous by "the running of the bulls" during the San Fermin festival. Packed with history, you will have some free time to explore the beautiful medieval city centre and see the city walls and citadel. Then you will then head to Zaragoza, enjoying a wine tasting along the way, before taking a walking tour of the city. The city has experienced a long and varied history, with Roman, Moorish, Jewish and Christian communities leaving their marks over the centuries, as seen in the Basílica del Pilar cathedral, Aljafería Islamic palace, and the Roman theatre.

Meals: Breakfast

Accommodation: Double room at Ibis Zaragoza Centre or similar
Tour leaving from Madrid
Spain's capital and one of the most visited cities in Europe by international travelers. Known for its museums (art triangle), history, cultures, and nightlife.
Optional Single Room Supplement
+ $533.00
Total satisfaction guarantee, in less than 24 hrs
+ $30.00
Insurance for your experience
+ $42.00
Protect yourself in case of COVID during your trip
+ $84.13
This experience includes physical activities such as hiking, trekking, biking, and canyoning. You'll always be on the move and mostly walking.
Accomodation level
Medium
This accommodation includes essential services like a hot shower, electricity, and a nice and comfy bed.
Experience Type
Small Group
You'll be accompanied by a small group of travelers just like you.
There are several physical activities that last from 2 to 6 hours in easy terrains, low altitude flats, or water experiences. Please ask if you're not sure this applies to you.
Age range
Min: 10 / Max: 65
No reviews available
Be the first to tell us about your experience!
When is the best season to go on this adventure?
How is the weather in this experience?
Where does the adventure begin? Will you pick me up at the airport or hotel?
Do I need any specific medical records or vaccination?
What happens if I get sick or injured during the trip and I cannot go on?
Which currency do you recommend bringing?
What is not included in this experience? Are there any extra expenses? Are th
If it is a group experience, what's the size of the tour groups?
Do I have any spare time during the activities of the experience?
Do you have any suggestions on what to do on my spare days there?
If meals are included, what is the menu going to be like?
If meals are not included, What's the average price of a meal?
What type of accommodation does this adventure include? Which are the hotels?
What happens if I'm traveling by myself? Is it possible?
What is the minimum age required? Is the price the same for underaged?
If I get there a day before or leave a day after, where can I stay?
Is there Wifi and/or Internet and cellphone coverage?
Will I be able to charge my electronic devices?
What's the voltage there? Do I need an adaptor and/or converter?
What's the arrival schedule for day 1?
At what time does the experience finish the last day?
In what physical condition should I be to go on this adventure?
Do I need travel insurance? What should the insurance cover?
What clothes and/or gear should I take with me?
What is the suggested baggage/backpack size? Is there a place where we can keep
Does it include international flights to reach the destination?
Select a country to define if the visa is required