9 days tour
Adventure across the Nile River
$ 832 .96 USD
Total price per person
Reserve with $271.68
Whats included?
Itinerary
Extras
Is this for me?
FAQ's
Guides
Qualified Spanish/English speaking Egyptologists (according to specific dates)
Accommodation Cairo
2 nights at a 4 star hotel in Cairo
Accommodation Aswan
1 night at a 4 star hotel in Aswan
Accommodation felucca
1 night on a traditional felucca sailing boat
Accommodation Luxor
1 night at a 3 star hotel in Luxor
Accommodation Hurghada
2 nights at a 4 star hotel in Hurghada
Transportation
Transfers by bus with A/C and reclining seats.
Airport transportation
Transportation from the airport to the hotel and back. Van for 9 people with A/C
Tours
Tours (not entries) of Pyramids,Cairo,Aswan,Valley of the Kings,Kom Ombo & Luxor
Meals
7 breakfasts, 2 lunches and 3 dinners
Bus accommodation
On day 2 you will travel by night on a bus with reclining seats
Not included:
Flights not included
International and/or domestic flights.
Expenses not included
Does not include personal expenses such as tips, meals not included, souvenirs.
Entrance fees not include
Entrance fees to the sites (125 USD per person).
Start planning your experience
Itinerary of your trip Adventure across the Nile River
Airport - Cairo

Arrive at Cairo International Airport (CAI) where you are met by our representative who will be holding a sign, and assists you through the formalities before passing through immigration. Transfer to your hotel to meet your guide for a briefing explaining the tour itinerary. Overnight stay at your hotel in Cairo.

Note: We suggest booking a flight that departs at least one day before the experience begins. Airport pickup is available throughout this whole day. Check in is usually after 3 pm, please confirm.

The tour representative has to inform the local authorities of every stop along the way beforehand, so the restaurants visited cannot be changed. You will not be able to eat at another place on your own. It is up to you whether you buy something from a souvenir shop or not. Timings in the itinerary are approximate and may change in destination.

Meals: Not inluded

Accommodation: Oasis Hotel (4 stars) or similar - Double or triple room.

Note: Itinerary times are approximate.

Cairo- Sakkara

After breakfast, start the day by visiting the inspiring Pyramids of Giza and the Sphinx on the Giza plateau.

You have the opportunity to enter the main pyramid, Cheops, and discover its narrow interior in an unforgettable tour of approximately 20 minutes. (Entrance fee not included).

The pyramids of Mykerinos and Chephren can only be seen from the outside and together, with Cheops they form an iconic Egyptian landscape.

Continue to Sakkara and visit the Step Pyramid, the first pyramid to be completed in Egypt, as well as visit the ancient pharaonic tombs.

Note: Entrance to the pyramid is not recommended for claustrophobic people due to limited space.

Aswan City

Arrive to Aswan and meet the tour representative who transfers you to your hotel. You start the day off with a tour of the romantic Philae Temple, perched atop a picturesque island, where its beautiful location is reached by small motor boats, making it a truly magnificent approach to the site.

Meals: Not included.

Accommodation: Basma Hotel (4 stars) or simlar - Double or triple room.

Note: Itinerary times are approximate.
Available on this trip
🤩 Total satisfaction or your money back*
🤑 Months without interest without card, set aside and pay whenever you want*
✈️ Book with an open date and make changes without consequences*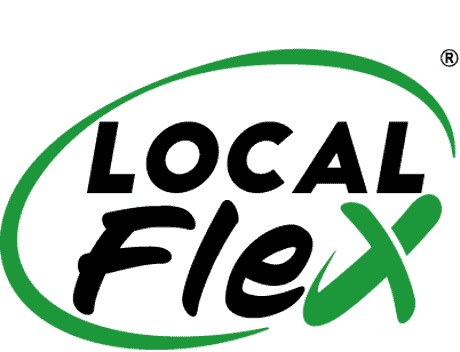 Tour leaving from Cairo
Capital of Egypt and one of the most important arab cities in the world. This city is the most populated in Africa, with almost 20 million inhabitants. From here you can visit one of the 7 wonders of the world: the Giza Pyramids.
Extra previous night in Cairo - Double Room
+ $100.00
Extra posterior night in Cairo - Double Room
+ $100.00
Flight from Cairo to Aswan
+ $251.00
Round Trip to Abu Simbel (day 4)
+ $126.00
Hot Air Balloon in Luxor
+ $160.00
Individual Supplement (optional)
+ $249.00
Upgrade for Cairo to Aswan Overnight Train 1 pax
+ $195.00
Change accomodation from Feluca to a Hotel (4*).
+ $125.00
Extra Previous night in Cairo - Single room
+ $100.00
Extra Posterior night in Cairo - Single room
+ $100.00
Snorkeling (day 7)
+ $46.66
Visit Alexandria
+ $138.66
Family plan Child (5-11 years old) with 2 ADL.
+ $464.58
Upgrade to Cat. 5* Hotels - DBL Rooms
+ $591.00
Upgrade to Cat. 5* Hotels - SGL Rooms
+ $521.15
Medium Season Supplement
+ $232.00
High Season Supplement
+ $315.00
Total satisfaction guarantee, in less than 24 hrs
+ $30.00
Upgrade for Cairo to Aswan Overnight Train 2 pax
+ $145.00
Previos Night Cairo - Tpl Room
+ $83.13
Posterior Night Cairo - Tpl Room
+ $83.13
Visit to Alexandria with a guide in Spanish.
+ $140.00
Insurance for your experience
+ $54.00
Protect yourself in case of COVID during your trip
+ $80.97
This experience includes physical activities such as hiking, trekking, biking, and canyoning. You'll always be on the move and mostly walking.
Experience Type
Small Group
You'll be accompanied by a small group of travelers just like you.
There are several physical activities that last from 2 to 6 hours in easy terrains, low altitude flats, or water experiences. Please ask if you're not sure this applies to you.
Accomodation level
Medium
This accommodation includes essential services like a hot shower, electricity, and a nice and comfy bed.
Age range
Min: 18 / Max: 55
This experience is only available for adults within this age range.
No reviews available
Be the first to tell us about your experience!
When's the best season to go on this adventure?
How's the weather in this experience?
Where does the experience begin? Will you pick me up at the airport or hotel?
Is there any medical request or vaccination needed?
What type of currency do you suggest me to take? Where can I do the exchange?
What is the minimum age required?
Do I need a travel insurance? What should my insurance cover?
Do I need a visa to enter the country?
What happens if I'm traveling by myself?
What's the menu for the meals included?
Within what schedule will the tour finish on the last day?
What are the additional expenses ?
What is the size of the groups?
What are the suggestions for free days?
What is the name of the hotels of the accommodation included?
Will I be able to charge my electronic devices?
What is the voltage there? Will I need an adapter?
Where can I stay if I get there a day before or leave a day after?
What happens if I get sick or injured on the trip and I can't continue?
Will I have internet and / or phone coverage or Wifi?
Within what schedule can I arrive on day 1?
What physical condition do I need to complete this experience?
Will I have free time during the activities?
What is the average price for the meals not included?
What type of clothes do I need to take?
At what time is the check in and check out of the accommodation?
Can I eat at another restaurant or buy souvenirs from other shops?
Which is the validity that my passport needs?
How is the Train from Cairo to Aswan?
How is the flight from Cairo to Aswan?
What is the internal transfer bus like?
Select a country to define if the visa is required