4 days tour
Cultural Peru: Cusco And Inca Sites
$ 640 .00 USD
Total price per person
Reserve with $282.00
Whats included?
Itinerary
Extras
Is this for me?
FAQ's
Lodging Cusco
02 nights Tandapata Boutique Hotel or similar.
Meals
03 breakfasts at hotels
Guide
Professional Spanish speaking guide
Airport Transportation
Transfers to and from the Alejandro Velasco Astete International Airport
Lodging Aguas Calientes
01 night Golden Sunrise Machupicchu Hotel or similar
Internal transportation
Private transportation to the mentioned places.
Train
Trip by train (Inca Rail) Ollantaytambo - Aguas Calientes and return.
Visits
Saqsayhuaman, Quenqo, Tambomachay, Machu Picchu, Cusco.
Tickets
All tickets, including Machu Picchu.
Not included:
Not Included
Flights, insurance, meals and drinks not mentioned, tips.
Start planning your experience
Itinerary of your trip Cultural Peru: Cusco And Inca Sites
Arrival in Cusco

09:00 - 20:00

The experience begins with your arrival at the Alejandro Velasco Astete International Airport in Cusco (CUZ), where a tour representative will pick you up and take you to your hotel. It is necessary to inform the guide of the flight schedule at least 30 days before your arrival.

Check-in at the hotel starts at 11:00 am. We also recommend arriving in the morning hours so your body can get used to the climate.

According to the time of arrival, you can have the afternoon free to discover on your own some of the closest and most emblematic places of Cusco, such as the Historical Center, the Cathedral, the Plaza de Armas, the Church of San Blas, among others.

Meals: No.

Accommodation: Tandapata Boutique Hotel (03 stars) or similar - Private double room.

Note: Timings in the itinerary are approximate.

Day 2

Saqsayhuaman - Qenqo - Tambomachay - Aguas Calientes

Saqsayhuaman - Qenqo - Tambomachay - Aguas Calientes

Start the day with breakfast at the hotel and then visit Saqsayhuaman, an important megalithic stone structure that represents an Inca "Ceremonial Fortress". Its name in Quechua can be translated as "a place where the hawk is satiated".

Continue to the Temple of the Moon "Qenqo", a sacred and beautiful place dedicated to the mother Kila or moon, the Inti God (sun), and the stars. It was used by the Incas to make sacrifices, especially during the nights of the new and full moon.

Finish the cultural tour of Cusco with a visit to Tambomachay, "Baths of the Inca", an archaeological site dedicated to water. It consists of a series of aqueducts and canals made of carved stone through which the water flows.

Machu Picchu

Start the day very early, have a delicious breakfast with regional flavors, and board the bus to Machu Picchu, a journey of approximately half an hour.

Arrive at the magnificent Inca citadel and observe one of the best sunrises in the Andes mountains of Peru.

The famous historical sanctuary of Machu Picchu is a magical place, named a World Heritage Site by UNESCO and one of the seven wonders of the world.

You have time to get to know its impressive architectural features and enjoy the spectacular landscape. You take the best pictures and possibly encounter llamas in your path.

You can also access Huayna Picchu or Machu Picchu Mountain (not included, with extra cost on-site).
Available on this trip
🤩 Total satisfaction or your money back*
🤑 Months without interest without card, set aside and pay whenever you want*
✈️ Book with an open date and make changes without consequences*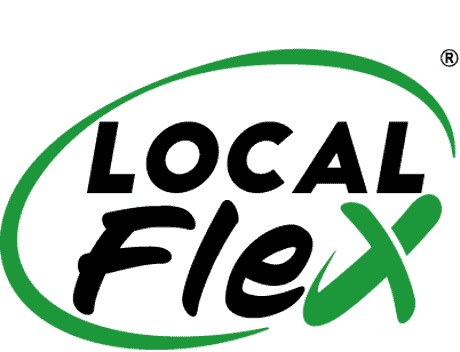 Tour leaving from Cusco
Mystical sacred city, located on the Andean Mountain Range at 3 399 m above sea level, with great historical and architectonic legacy. Cusco is surrounded by green valleys and is known as the navel of the world, since it is the political and territorial center of the Inca Empire.
Menor (06 a 10 años)
+ $529.00
Previous Extra Night in Cusco - SGL or DBL Room
+ $120.00
Extra night after your experience
+ $120.00
7 Colors Mountain Tour
+ $93.00
Total satisfaction guarantee, in less than 24 hrs
+ $30.00
Insurance for your experience
+ $24.00
Protect yourself in case of COVID during your trip
+ $80.97
There will be challenging activities such as hiking, biking, canyoning and trekking, but you're also going to have other means of transportation and relaxed moments to just chill.
Accomodation level
Medium
This accommodation includes essential services like a hot shower, electricity, and a nice and comfy bed.
Experience Type
Small Group
You'll be accompanied by a small group of travelers just like you.
There are several physical activities that last from 2 to 6 hours in easy terrains, low altitude flats, or water experiences. Please ask if you're not sure this applies to you.
Age range
Min: 6 / Max: 70
No reviews available
Be the first to tell us about your experience!
When is the best season to go on this adventure and how's the weather?
Where does the adventure begin? Will you pick me up at the airport or hotel?
Do I need vaccinations to visit Peru?
What happens if I get sick or injured?
Which currency do you recommend to bring? Where can I do the exchange?
What is not included in this experience? What are the additional expenses?
If it's a group experience, what's the size of the tour groups?
Do I have free time during the activities of the experience?
What is the average price of the meals not included?
Will there be phone coverage and /or Wifi?
What physical condition should I have?
Do I need travel insurance? What should my policy cover?
What type of clothes do I need?
What's the suggested baggage/backpack size?
What recommendations are there for days off?
If meals are included, what's the menu going to be like?
What is the minimum age? Does the price change for minors?
If I arrive a day early or leave a day late, where can I stay?
Will I be able to charge my electronics?
What voltage is used, do I need an adapter?
What time can I arrive on day 1?
What time will we finish on the last day?
Does it include international flights to reach the destination?
How is the day during the 7 colors mountain tour?
Select a country to define if the visa is required