Itinerary of Thai Experience
Arrival at Suvarnabhumi International Airport- Hotel transfer
The tour representative picks you up at the Suvarnabhumi International Airport (Bangkok International Airport) and transfers you to the hote...
Breakfast at the hotel- Welcome talk
You start this day with a delicious breakfast at the hotel. At 11 am you listen to a welcome talk and get ready to start the experience and ...
Thai cooking class
After breakfast, you prepare yourself to discover the secrets of Thai cuisine. At 11 am you depart from the hotel towards the market. From h...
Khao Sok National Park
You leave the train at 6:45 am and head on minivans and boat towards Khao Sok National Park, where you arrive at 11 am approximately....
Thai local culture- Basket weaving
After breakfast, you depart at 9 am to start the day exploring through the tropical jungle. You visit a local family plantation and get to e...
Island Tour - Snorkel
Today you discover the beauty of the island as you travel to some of the most amazing beaches in the world! Chill, soak up the sun, snorkel ...
Muay Thai/Yoga Experience
Today you have the choice of learning the art of Muay Thai boxing or bringing some peace and harmony into your action packed adventure with ...
Transport and arrival to Phi Phi Islands
Today you make your way to the beautiful Phi Phi Islands by boat and bus. You arrive in the afternoon, check into the hotel, and relax....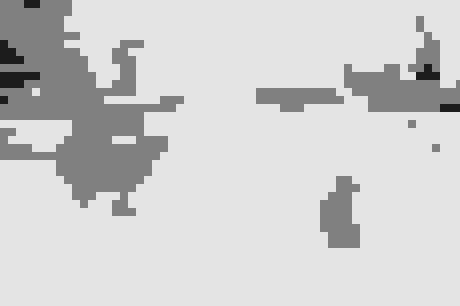 Exclusive Phi Phi Islands boat trip
At 12 pm you take off on an exclusive speedboat around the stunning Phi Phi Islands. Visit hidden lagoons, snorkel in crystal clear water an...
Phi Phi Viewpoint
Get breakfast at 7 am and enjoy a morning hike to the iconic Phi Phi viewpoint,...
Elephant experience
You depart from the hotel at 9 am and spend a truly unforgettable day as you enjoy the morning getting up close and personal with elephants ...
Check out- Onward travel
Your epic adventure comes to an end today. Don't forget to check out from the hotel before 12 pm. You can choose to stay on longer in Phuke...
Start planning your experience
Accommodation in Bangkok
2 Nights Chillax Heritage- Twin/Double Rooms, A/C, WiFi
Lodging in Train
1 Night in shared cabin, A/C
Accommodation Khao Sok 1
1 Night in Floating Bungalows- Twin/Double Rooms, A/C
Accommodation Khao Sok 2
1 Night in Jungle Tree Houses- Twin/double Rooms
Accommodation Koh Phangan
3 nights in Sarana bungalows, Twin/Double/Triple Rooms, A/C, WiFi
Accommodation in Phi Phi
2 Nights in Andaman Legacy Resort- Twin/Double Rooms, A/C, WiFi
Travel on your terms, with 100% flexibility
Reserve

Open-date trips and changes without repercussions.

Financing

Pay your trip how much and when you want without interest.

Guarantee

Your money is always safe in any situation.