Itinerary of Japan Adventure
Arrival in Tokyo
Welcome to Tokyo! Once you arrive and register at the hotel, you have enough time to recover from your flight and relax before meeting every...
Tokyo
Tokyo is an incredible contrast of the ultramodern and the ultra-traditional, it leaves you speechless. First, you visit the temple of senso...
Tokyo: Fish Market- Sushi Class
Today you discover the organized chaos of the Tsukiji Fish Market, one of the largest operating markets in the world. Then, a sushi master t...
Tokyo- Nagano
After breakfast, you board the first 'Shinkansen', the famous bullet train through the Japanese countryside at over 200 mph. ...
Nagano- Snow Monkeys- Shiga Kogen National Park- Nagano
Today you go to the mountains to see the famous snow monkeys. These Japanese macaques play among the trees in summer, while in winter they b...
Nagano- Hakone
Leaving Nagano behind, you get shot again on a bullet train towards the impressive Hakone, a famous place in Japan for its breathtaking view...
Hakone- Osaka
You spend the morning exploring Hakone on a pirate ship and on a cable car with views of Mount Fuji. The next place is Osaka. ...
Osaka Castle
You spend the morning relaxing or exploring the impressive shops of Osaka. Later, you visit the incredible Osaka Castle, built more than 400...
Osaka- Koyasan
Today you return to the mountains to enjoy a unique experience in life: spend the night in a traditional Buddhist temple in the fascinating ...
Koyasan
Today you wake up early for an unforgettable experience: see the Buddhist monks perform their prayer and fire ceremony. The monks will serve...
Kyoto: Arashiyama
First, you visit the famous Bamboo Forest of Arashiyama, then you head to the beautiful Golden Pavilion, a temple completely covered in gold...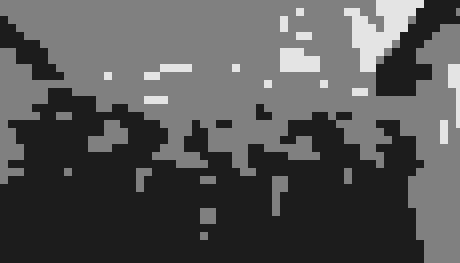 Kyoto: Fushimi-Inari
Today the endless Tori doors of Fushimi-Inari await for you. This is one of the most emblematic sanctuaries in Japan. Explore the winding pa...
Kyoto - Check Out
Your incredible 13-day adventure comes to an end. You can check-out of the hotel and leave, or stay longer in Kyoto. Some people continue to...
Start planning your experience
Accommodation Tokyo
3 nights Grids Tokio Ueno Hotel & Hostel or similar, Quad share room
Accommodation Nagano
2 nights Ryokan traditional Shibu Hotel, Quad share room
Accommodation Hakone
1 night Emblem Flow Hotel, Twin/Triple/Quad Share Rooms
Accommodation Osaka
2 nights in Imano Osaka Shinsaibashi Hostel, Quad Share Rooms
Accommodation Koyasan
1 night Templo Ekoin (Ryokan Tradicional), Quad Share Rooms
Accommodation Kyoto
3 nights Piece Hostel Sanjo, Twin/Double Rooms
Travel on your terms, with 100% flexibility
Reserve

Open-date trips and changes without repercussions.

Financing

Pay your trip how much and when you want without interest.

Guarantee

Your money is always safe in any situation.