4 days tour
Santa Cruz Trek
Whats included?
Itinerary
Extras
Is this for me?
FAQ's
Meals
3 Meals per day + 2 snacks
Camping tent
Salewa, Doite & King Camp (3 Persons tent, used for 2 persons)
Sleeping mat
Size, 200 cm X 60 cm X 5 cm
Kitchen tent
Where we prepare everything for you
Dining tent
Where we eat and spend relaxing time
Toilet tent
At every camp site, always taking care of the nature
Guide
Certificated Trekking guide (Speaks English/Spanglish)
Certified Cook
Certificated cook. He prepare delicious dishes
Donkeys
For carry the duffles (5 kg max per person)
Donkey driver
To take care of all the duffle bags
Dining utensils
Chair, table, stove, gas, plates, caps, forks,...
First aid kit
For any emergency, or illness
Transportation
From Huaraz and back. Public bus for 4 or less groups, Private for 5 or more
Hot Water
Hot water every day in the morning to clean up your hands and face
Boiled Water
Boiled water to fill your bottle every day
Sleeping bag
-5C Confort. Synthetic materials
Start planning your experience
Itinerary of your trip Santa Cruz Trek
Huaraz - Vaqueria

We leave from Huaraz around 6:00. The road follows the river Rio Santa and passes several villages before arriving in the village of Vaqueria. On the way to Vaqueria, we stop at the beautiful lake sister lakes called Llanganuco. After our arrival at Vaqueria we load the donkeys. We will hike an easy 4 hours to our first camp at Pari zone. We highly recommend to arrive Huaraz at least 2 days before, to get well acclimatized. One day before the experience begin, is important to assist to a briefing session at 5:00 pm. Hiking time: 4 hours. Included meals: Lunch, dinner and snacks.

Day 2

Paria - Taullipampa

Paria - Taullipampa

We wake you up with hot tea in your tent and we will have breakfast ready around 6:30. The group will walk about five hours before reaching the highest point in this trek. The trail starts ascending towards Punta Union pass at 4,750 m. We'll see Taulliraju looming above us and on the other side its glacial lake. From this high point, it's possible to see the all of Santa Cruz Canon, Artesonraju, Taulliraju, Rinrihircas, Chacraraju, Chopicalqui and Pucajircas. Hiking Time: 7 hours Included meals: Breakfast, lunch, dinner and snacks.

Day 3

Taullipampa - Llama Corral

Taullipampa - Llama Corral

After your morning tea and breakfast, We will walk by a shortcut to alpamayo's base camp and visit the Lake Arhuaycocha at 4,450 m about. It take us about 3 hours return before reaching the valley santa cruz again and walk to our last camp in the way you will see the lake Jatun cocha and Ichic cocha, then continue hiking about one more hour we will get to the camp site Llamacorral. Hiking Time: 5 hours Included meals: Breakfast, lunch, dinner and snacks.
Available on this trip
🤩 Total satisfaction or your money back*
🤑 Months without interest without card, set aside and pay whenever you want*
✈️ Book with an open date and make changes without consequences*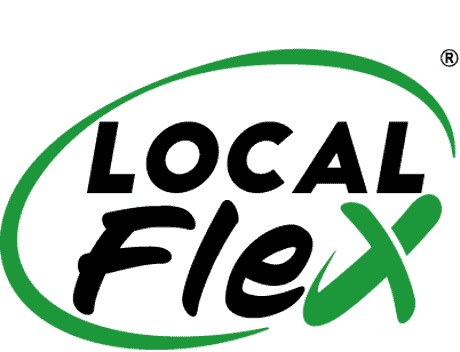 Tour leaving from Huaraz
Huaraz is a city located in the heart of the Peruvian Andes. It is considered as one of the most important touristic places in Peru due to its natural beautiful landscapes, the archeological sites, and folklore. Huaraz is known as one of the best cities in Peru to do mountain activities.
-20 C Sleeping bag
+ $48.00
Single Supplement
+ $320.65
Total satisfaction guarantee, in less than 24 hrs
+ $30.00
Insurance for your experience
+ $24.00
Protect yourself in case of COVID during your trip
+ $80.97
This experience includes physical activities such as hiking, trekking, biking, and canyoning. You'll always be on the move and mostly walking.
It's all about adventure, it includes camping or staying at local people houses. You may have to share bathrooms and there mostly won't be electricity. This is the real deal.
Physical Rating
Challenging
Long and challenging experience. You'll be required to have good physical fitness to go on it. In some of these activities you'll need previous experience on similar activities.
Age range
Min: 12 / Max: 45
Children must be accompanied by an adult.
You'll be just with your guide or pilot. Examples of these activities are paragliding, sky diving, personal mountain climbing, etc.
No reviews available
Be the first to tell us about your experience!
How are the meals on this adventure?
How is the Weather in this adventure?
Do I need special physic condition for this experience?
Do I need extra money?, What is not included?
What is the passport validity that I need to travel to Peru?
Select a country to define if the visa is required