Explore Rome, Venice And Florence
8 days tour of Italy
Available on this trip
🤩 Total satisfaction or your money back*
🤑 Months without interest without card, set aside and pay whenever you want*
✈️ Book with an open date and make changes without consequences*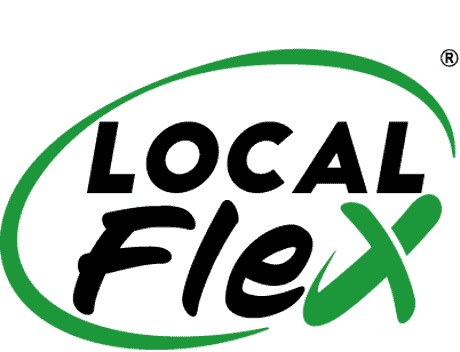 Whats included?
Itinerary
Extras
Is this for me?
FAQ's
Accommodation Rome
3 nights Hotel Santa Costanza 4 stars or similar.
Accommodation Florence
2 nights Hotel Raffaello 4 stars or similar.
Accommodation Venice
2 nights Hotel Santa Chiara 4 stars or similar.
Guide
Spanish/ English speaking tour guide, during the whole trip
City tours
Rome, Venice, Florence, Siena, Lake G., Padua, Verona, Ferrara, Asis, Perugia
Aiport transportation
Transportation from - to the airport.
Internal transportation
Transportation according to itinerary, boat trip in Lake Garda and Venice.
Support
24/7 support during your trip
Not included:
Not include
International flights, tips, meals not mentioned.
Start planning your experience
Itinerary of your trip Explore Rome, Venice And Florence
Day 1

Tour in Rome by night

Tour in Rome by night

Head along with your fellow travelers and tour guide to the address: via del Traforo near the civic center 148, corner Largo del Tritone on the sidewalk in front of the bridal store, where you start the night tour of Rome.

During the tour, discover the romantic side of Rome when the sun goes down and the night falls.

Enjoy a combination of luxury bus and walking so you don't miss any detail of Rome by moonlight.

The tour ends in the Colosseum area, where you can continue celebrating this Roman night and then return to the hotel at the time you wish to rest.

Note: In Rome bars are usually open until 02:00 in summer and until 24:00 in winter.

Meals: No.

Accommodation: Hotel Santa Costanza 4 stars or similar (double room).

Note: The itinerary times are approximate.

Florence

End the day with your arrival in Florence, where you have dinner (not included) and rest to make the most of the next day of this Italian adventure.

Meals: breakfast.

Accommodation: Raffaello 4 stars or similar (double room).

Note: The itinerary times are approximate.

Free afternoon

The rest of the afternoon is free, you can visit the Accademia Gallery, home of the famous sculpture The David, sculpted by the master Michelangelo.

Finally you return to the hotel to rest.

Meals: Breakfast and Dinner.

Accommodation: Raffaello 4 stars or similar (Double Room).

Note: The itinerary times are approximate.
Tour leaving from Rome
Rome, capital city of Italy, is known as the "eternal city", also as "Caput Mundi", which means capital of the world in Latin. It has more than 280 fountains and more than 900 churches. The coins that are thrown in the Fontana di Trevi are donated to a catholic charity.
Total satisfaction guarantee, in less than 24 hrs
+ $30.00
Insurance for your experience
+ $48.00
Protect yourself in case of COVID during your trip
+ $84.13
It's a relaxed experience, your main activity is just to enjoy the ride and the views. You may have to walk in some activities, but you will mainly move by car.
Accomodation level
Medium
This accommodation includes essential services like a hot shower, electricity, and a nice and comfy bed.
Experience Type
Small Group
You'll be accompanied by a small group of travelers just like you.
There are several physical activities that last from 2 to 6 hours in easy terrains, low altitude flats, or water experiences. Please ask if you're not sure this applies to you.
Age range
Min: 3 / Max: 75
No reviews available
Be the first to tell us about your experience!
When is the best season to carry out this adventure?
How is the weather in this experience?
What currency do you recommend to take, where can I exchange money?
Is there a minimum age required? Does the price change for minors?
Do I need visa to enter the country?
What happens if I get sick or injured on the trip and I cannot continue?
If the experience includes meals, what are the dishes like?
What's the average price of the meals that are not included?
Which are the hotels included?
If I arrive earlier, or leave after, where can I stay?
Will I have Internet and/or phone coverage?
Will I be able to charge my electronic devices?
Within what schedule can I arrive on the first day?
Within what time will we finish on the last day?
What happens if I travel alone? Is it possible?
Where does the experience begin? Will you pick me up at the airport or hotel?
What are the additional expenses ?
Is there free time during the activities?
What recommendations are there for free days?
What is the voltage there? Will I need an adaptor?
Do I need a travel insurance? What should my insurance cover?
What size of luggage should I bring?
Is there any medical request or vaccination needed?
What are the hotel taxes?
What is the size of the groups in the experience?
What physical condition do I need?
What gear or clothes should I bring?
Select a country to define if the visa is required