Discover The Lakes & Castles Route From Sweden To Denmark
7 days tour of Sweden, Denmark
Available on this trip
🤩 Total satisfaction or your money back*
🤑 Months without interest without card, set aside and pay whenever you want*
✈️ Book with an open date and make changes without consequences*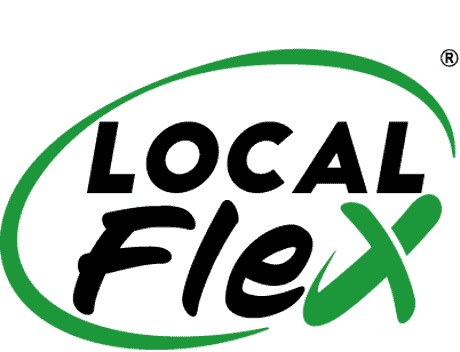 Whats included?
Itinerary
Extras
Is this for me?
FAQ's
Accommodation Stockholm
02 nights Hotel Scandic Malmen or similar.
Accommodation Karlstad
01 night Hotel Scandic Karlstad or similar.
Accommodation Gothenburg
01 night Hotel Scandic Europe or similar.
Accommodation Copenhagen
02 nights Hotel Scandic Copenhagen or similar.
Meals
06 breakfasts and 01 lunches.
Local Guide
Professional Spanish speaking guide.
Tour Transportation
Private bus for transfers according to itinerary.
Cruise
Cruise on the Göta and Bohuslän Archipelago.
Visits
Panoramic visits to Stockholm, Copenhagen, Frederiksborg Castle.
Not included:
Not included
International flights and transfers to the airport/hotel.
Not Included
Insurance, meals and drinks not mentioned, tips, luggage services.
Start planning your experience
Itinerary of your trip Discover The Lakes & Castles Route From Sweden To Denmark
Day 1

Arrival in Stockholm

Arrival in Stockholm

The experience through Sweden and Denmark begins with your arrival in Stockholm. Once at the Stockholm International Airport, go by yourself to the hotel and meet the local guide.

Check-in at the hotel starts at 15:00 hrs. If you arrive earlier you can wait in the hotel lobby or leave your bags and take a short walk around.

Stockholm is a beautiful city and capital of Sweden, known as the queen of the waters as it has 14 islands that offer wonderful landscapes.

Meals: No.

Accommodation: Hotel Scandic Malmen or similar - Double private room.

Note: Timings in the itinerary are approximate.

Day 2

Get to know Stockholm 

Get to know Stockholm 

After breakfast at the hotel, start the guided tour of the main attractions of Sweden's largest city.

Visit the old town called Gamla Stan and founded in 1255, walk through its attractive medieval streets with colorful historical buildings.

Continue with the Cathedral of St. Nicholas, the oldest church in Stockholm, the beautiful Parliament (Riksdag) that occupies almost half of the island of Helgeandsholmen, the House of Nobles, and see the outside of the Royal Palace, the official residence of the Swedish monarchy, a large and interesting building.

Day 3

Stockholm - Göta Cruise - Karlstad

Stockholm - Göta Cruise - Karlstad

Finish your breakfast at the hotel and start a 2 and a half hour route in the private transport to Borensberg, a beautiful town located in the Östergölsnd province in the south of Sweden.
Tour leaving from Stockholm
Stockholm is the largest city and capital of Sweden. It is known as the queen of the waters as it is composed of 14 islands that make all its visitors fall in love with. It represents the economic, cultural, and political center of the country. Its tourist attractions make every step in this city an unforgettable experience.
Single supplement (mandatory)
+ $579.00
Child (7 to 12 years old)
+ $1,145.00
Additional previous night in Stockholm
+ $220.00
Additional posterior night in Copenhagen
+ $297.00
Arrival transfer in Stockholm
+ $168.00
Departure transfer Copenhagen
+ $155.00
Total satisfaction guarantee, in less than 24 hrs
+ $30.00
Insurance for your experience
+ $42.00
Protect yourself in case of COVID during your trip
+ $84.13
It's a relaxed experience, your main activity is just to enjoy the ride and the views. You may have to walk in some activities, but you will mainly move by car.
It's all about adventure, it includes camping or staying at local people houses. You may have to share bathrooms and there mostly won't be electricity. This is the real deal.
Experience Type
Small Group
You'll be accompanied by a small group of travelers just like you.
Almost everyone is fit for these activities. Every hike or physical exercise last less than 30 minutes, such as paragliding and horseback riding. Please ask about specific conditions.
Age range
Min: 7 / Max: 60
Children must be accompanied by an adult.
No reviews available
Be the first to tell us about your experience!
What is the best season for this adventure?
How is the weather in this experience?
Where does the experience start? Will you pick me up at the airport or hotel?
Are there any medical or vaccination requirements?
What happens if I get sick or injured during the trip and I can't go on?
What currency do you recommend I bring? Where can I change?
What is not included in this experience? Are there any extra expenses?
If it's a group experience, what's the size of the tour groups?
Do I have free time during the activities of the experience?
What recommendations are there for days off?
If meals are included, what's the menu going to be like?
What's the average price of a meal?
How are the accommodations within this adventure? Which are the hotels?
What happens if I'm traveling by myself? Is it possible?
What is the minimum age? Does the price change for minors?
If I arrive a day early or leave a day late, where can I stay?
Will I have internet and/or phone coverage, as well as Wifi?
Will I be able to charge my electronics?
What voltage is used, do I need an adapter?
What time can I arrive on day 1?
What time will we finish on the last day?
What physical condition do I need to complete this experience?
Do I need travel insurance? What should my policy cover?
Do I need any special equipment? What kind of clothing do I need?
What size backpack or suitcase do you recommend I bring?
Do I need a visa to enter the country?
Does it include international flights to reach the destination?
Select a country to define if the visa is required