FALL IN LOVE WITH THE WORLD
Adventure On A Trip Through Europe, Group In Spanish
7 days tour of United Kingdom of Great Britain and Northern Ireland
Included in all our trips
Book with an open date and make changes without repercussions*
Interest-free financing, set aside and pay whenever you want*
Total satisfaction warranty or your money back*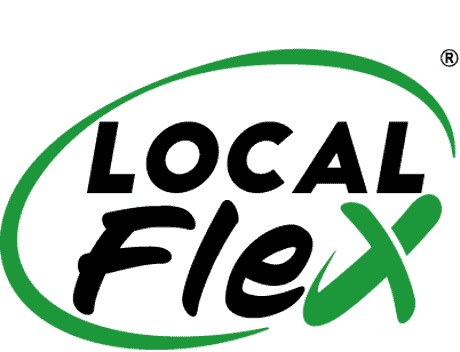 Whats included?
Itinerary
Extras
Is this for me?
FAQ's
Tour Guide
Spanish speaking tour guide during the itinerary.
Accommodation in Paris
02 nights in a three-star hotel or similar.
Accommodation Switzerlan
02 nights in a three-star hotel in a double or similar.
Accommodatio Rhin Valley
01 night in a three-star hotel in a double room or similar.
Accommodation Amsterdam
1 night in a three-star hotel in a double room or similar.
Driving tour of Paris
Head out on a driving tour of Paris.
Transportation
Comfortable vehicle according to the number of travelers by date (mini bus/bus).
Boat transportation
Boat transportation from Switzerland to reach Germany via the Rhine river
Meals
06 breakfasts and 04 dinners mentioned in the itinerary.
Not included:
Not include Flights
Does not include international and domestic flights
Not included Expenses
Tips and personal expenses such as meals not included, souvenirs.
Not included Extra nights
Previous and posterior accommodation.
Start planning your experience
Itinerary of your trip Adventure On A Trip Through Europe, Group In Spanish
Day 1

London - Cross the English Channel

London - Cross the English Channel

Welcome to London where your adventure will begin at the meeting point outside the Novotel Hotel located at 173-185 Greenwich High Road where the local Guide awaits you. You can take a taxi from the Airport to guarantee your arrival on time.

Free day in Paris

After breakfast this day is entirely for you to discover Paris at your own pace, depending on the season of your trip and the size of your group the guide will offer you some optional excursions at destination to complement your tour such as: The Seine River Cruise, a Cabaret show, the Montparnasse Observatory, a pedestrian tour of Paris or a romantic evening in Montmartre.

You can also tour the city at your own pace and return to the most important points that you visited the day before in the panoramic tour, we recommend the Tuileries gardens and see first hand the process of reconstruction of Notre Dame.

Meals: Breakfast.

Accommodation: Hotel ibis Paris La Défense Center 3 stars or similar, (Double Room).

Note: Timings in the itinerary are approximate.

Day 3

Beaune to Switzerland

Beaune to Switzerland

After having your breakfast at the Hotel it is time to leave for the city of Beaune, a French city where it is home to beautiful landscapes, you can walk through those peculiar streets and above all taste a glass of wine.

You have time to have lunch in this beautiful city (not included) before leaving and crossing the border into Switzerland.
Tour leaving from London
London is the capital and largest city of England and the UK. It is located next to the Thames river. It is a city that blends the traditional british culture with the modernity. It is one of the most important business centers in the world.
Child (5 to 9 years old) with at least 1 ADL
+ $1,446.00
Optional single supplement
+ $964.00
Insurance for your experience
+ $42.00
Protect yourself in case of COVID during your trip
+ $78.95
There will be challenging activities such as hiking, biking, canyoning and trekking, but you're also going to have other means of transportation and relaxed moments to just chill.
Accomodation level
Medium
This accommodation includes essential services like a hot shower, electricity, and a nice and comfy bed.
Experience Type
Small Group
You'll be accompanied by a small group of travelers just like you.
Almost everyone is fit for these activities. Every hike or physical exercise last less than 30 minutes, such as paragliding and horseback riding. Please ask about specific conditions.
Age range
Min: 5 / Max: 65
Children ages 5 to 9 must be accompanied by an adult (18+) at all times. Ages 10 to 17 must be accompanied by an adult (18+).
No reviews available
Be the first to tell us about your experience!
When is the best season to go on this adventure?
Where does the experience begin, will they pick me up at the airport or hotel?
What happens if I'm traveling by myself? Is it possible?
What currency do you recommend to bring, where can I change?
What's the minimum and maximum age required? Is the price the same for underaged
If I arrive earlier or leave later, where can I stay?
Is there Wifi and/or Internet and cellphone coverage?
Will I be able to charge my electronic devices?
What voltage is used, do I need an adapter?
Do i need travel insurance? What should my policy cover?
What size of luggage should I bring?
If meals are not included, what's the average price of each meal?
Are there any medical or vaccination requirements?
What is not included in this experience? Are there any extra expenses?
Do I have free time during the activities of the experience?
How are the accommodations within this adventure?
What time can I arrive on day 1?
What happens if I get sick or injured on the trip and cannot continue?
If the experience is in groups, how large are the groups?
Does it include international flights to reach the destination?
Select a country to define if the visa is required